Despite all the heroics he has performed over the years, it may be time for Barcelona to make the toughest of decision regarding their Marquee player.

Barcelona Football Club is going through a crisis by it's own standards. The emphasize here is on 'Crisis by it's Standard'. In any othre club winning a domestic double would mean an extremely successful campaign, but not at Barcelona, especially this season.

If we win the Copa del Rey on 25th, how should we judge this season? Will it be considered a success or a failure based on Barca's humiliating Champions League exit?

Lionel Messi presence Creates an Higher standard to Judge Barcelona!
Had we not had Messi in our ranks, a domestic double would have been a reason for non-stop partying for two weeks. But then we have Messi in our ranks! Als there is a bigger question, without him would we have won the double? Despite all the domestic accolade, Champions league would be the trophy which will decide Barcelona's season success!

That is something Ronaldo has done to Messi! His three consecutive victory in last three season meant Messi was always left in his shadow on the comparison. This is despite having a better season domestically and on the head to head basis.

For Barcelona also, everything depended on Champions League. Especially after that horrible defeat at hands of Roma. But now we have outdone ourselves and scripted another humiliating debacle story. We are officially the 'Biggest Chockers' in European history. PSG had that title, but we grabbed it from them and the fact that we have the 'Greatest Player of All Time' in our ranks when it happened, makes it more humiliating.

Messi's Lack of Leadership Quality, came into Question at Anfield
Barcelona was blessed with some exceptional captains in recent times. We had Puyol as a 'True Leader' in our emergence of the 'Golden Team'. The next one in line was Xavi, another true leader. Then we had Iniesta, not so a great leader but could inspire us and now we have Messi. Messi is the mainstay of this side but is not known for his leadership qualities.

He is a person who could define and decide a match on his own. We saw that in the first leg of the Liverpool tie. But he is no true leader and hence cannot inspire others, especially when a crisis situation occurs. If I say he lacks the fighting spirit, I will be lying to myself. He is a fierce fighter, but when things are going out of control he cannot inspire his team to show up some spine and put up a fight.

Two of the richest, most popular teams in the game, from the two showcase cities of Spain, the rivalry between Barcelona and Real Madrid is one of the most layered, in...
He can inspire himself to do it, but as a captain, he needs to inspire primarily those around him. He needs to rally others with him to that final glory. In the Roma defeat and the Liverpool defeat, he struggled to even make his presence and the team looked like a leaderless group. There was no one to shout at them, scold them, fight them and inspire them.

Messi as a captain was supposed to do all these, but he failed. Not his fault; that's not his natural game. Barcelona needs to handle the task to someone in the side who could do all these and relieve Messi of that pressure. Maybe we don't have anyone at the moment with that fighting spirit, and maybe Pique could be the only choice. But one thing we are clear is Messi should not be the choice.


All About FC Barcelona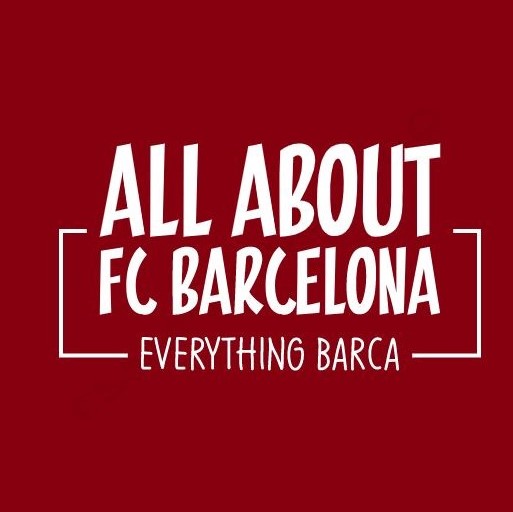 AllAboutFCBarcelona.com is a Blog dedicated to the Most prestigous Club in the world, FC Barcelona by an ardent fan. Here I discuss about the Latest happening surrounding our Club and present my Views about the same.