In the end it all biled in to one factor, the brilliance of Lionel Messi. Barcelona remains the favorite to reach the Final after a 3-0 victory at Home.

Barcelona Football Club have taken a definitive step towards playing this season's Champions League Final with a 3-0 victory over Liverpool. In what was a tight match, the geniuses of botn Saurez and Lionel Messi emerged the difference maker. Messi's second, an astounding free kick was his 600th Goal for Barcelona in Club Competition.

To an extent, Liverpool may feel like undone by the scoreline. The 3-0 looked a bit unfair especially after they were the better side in the first half of the second half. But Barcelona adapted quickly and then Messi's Genius shone throughout.

Luis Saurez Genius was Gave Barca the Fist Half Advantgae
Barcelona started with the 4-3-3 formation, but there was an unexpected change in personal with Vidal coming in for Arthur. Vidal's performance throughout the night was kind of brilliant. With him we may have lost a bit of control, but then Vidal is a master disruptor and was always an outlet going forward.

The match started in an open fashion, Liverpool did the early attacks but once Barcelona settled down we were equally threatening. The difference in the quality of attacker shone throughout, with Messi and Saurez clearly showing their prowess. Salah's presence on left was a problem throughout for Alba but Barcelona's goal also came from Alba going forward.

In the 26th minute, a brilliant move orchestrated by Vidal, Coutinho, Saurez, and Alba saw Saurez brilliantly finishing to put his team 1-0 ahead. The rest of half remained very competitive with Barcelona dealing with everything Liverpool can come up with.

Despite Liverpool Dominating, Messi's Brilliance shut down Liverpool
The second half started in an unex[pected fashion. Liverpool started pressing Barcelona like hell from the start of the second half. We were struggling to come out from our own half for most of the part. Liverpool had some great chance, but Ter Stegan stood like a rock pulling out saves. That one saves off Salah was quite something and also the one from Sane.

Valverde took some time to read the game but when he reacted, he made the perfect substitution. He brought in Semedo in place of an average Coutinho. That meant we had Roberto in midfield and immediately we settled. And it wasn't a surprise to see Messi running at Liverpool again after that.

From such a run Messi the second goal, Messi dragged four defenders to him with his run before placing a brilliant ball into the path of Sergi Roberto who did well to place it Saurez. Saures had the disadvantage of ball coming at him at an uncomfortable height but still, manage to hit it goal bound but that hit the post, but Messi was at hand to finish off the move he only started.

Free Shipping. Buy LONG SLEEVE Shedd Shirts Red Lionel Messi FC Barcelona "Air Messi" Youth Small T-Shirt at Walmart.com
In seven minute time Messi finished off the leg with a brilliant free kick from 35 yards out. barcelona should have made it 4-0 or 5-0 in the end but Dembele fluffed those chances.

A 3-0 scoreline usually means the tie has ended, but last season's Roma result showed us that there is nothing like a secure result. Barcelona needs to be wary of the threat possessed by Liverpool at Anfield. they need to attack Liverpool at their home. The lack of away goal, put us an advantage as one away goal at Anfield will turn the tie against Liverpool.

All About FC Barcelona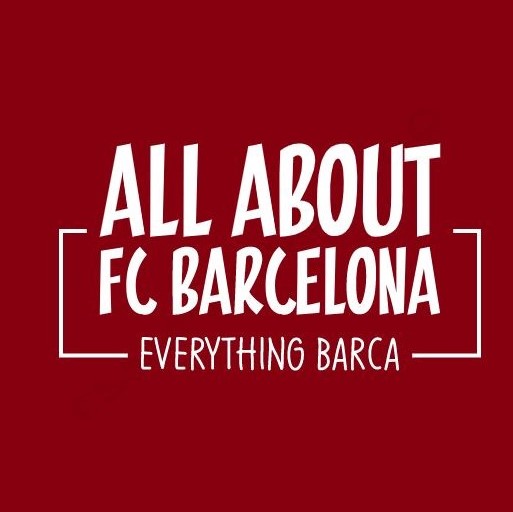 AllAboutFCBarcelona.com is a Blog dedicated to the Most prestigous Club in the world, FC Barcelona by an ardent fan. Here I discuss about the Latest happening surrounding our Club and present my Views about the same.