Barcelona should ideally look to reinforce their rooster following the pathetic showing at Anfield.

Barcelona managed to be the laughing stock of the entire footballing world with a spineless display at the Anfield. There have been far greater collapses in football history, but the way we collapsed made us the worst of all. The side which had the 'Best Player in the World' looked worse than a second division side.

No side other than us would have given up a sizeable lead like that, especially when the opposition was missing key players. The Manager takes the majority of the blame, but there is a sizeable amount of players who have to take the blame too. Maybe the time for them at the club is over.

1. Ernesto Valverde
The first one who needs to leave is Ernesto Valverde. What Valverde managed to do in the last two seasons is humiliating for a club of this size. The double victory of La Liga and Copa del Rey cannot powder over the way we lost two sure shot Champions League titles out of our hand.

His conservative approach has done more harm for Barcelona than good. In the league and Copa he always had Messi to bail him out. But in Europe, he has struggled to give the space for Messi to operate with freedom. His selection choices were more or fewer blunders and his approach allows the game to drift too far before we could correct. Even in last night's match, he should have brought in seemed for Coutinho at half time. But being Valverde, he simply failed to read the signals.

2. Philippe Coutinho
Philippe Coutinho came to Barcelona costing 160 Million, and in return gave nothing so far for the club. The normal feeling is that he occupies one position on the field and simply wastes. He offers nothing. There is no pace, vision or the skill at the display. He struggled and keeps constantly struggling. Last night he effectively made a 4-4-2 formation to a 4-3-2 formation, offering nothing in offense and defense.

There is no point in pursuing with this player as every hope has vanquished. The management needs to cash in on the player and may try to use him as an option to resign Neymar or get MBappe. The reception to him from fans in the next season won't be pretty. The earlier we sell him, it's better for the player and the club.

3. Ivan Rakitic
Ivan Rakitic's future was in doubt following De Jong's signing. He has expressed his desire to stay at Barcelona, but last night might have made that difficult. He was the midfield leader in two of our famous debacle - Roma and Liverpool. He offered no control, nor defensive cover in midfield and that meant we exposed our defense and there was no buildup in the attack.

This was no one-off event. We have seen numerous occasion where he goes MIA when the opposition presses the midfield hard. I have earlier written how Rakitic is different from Xavi and Iniesta and we need a different setup to accommodate him. But last night's performance showed how we desperately need someone to control midfield than a Rakitic.

Free Shipping on orders over $35. Buy FIFA 19, Electronic Arts, PlayStation 4, 014633736885 at Walmart.com
4. Ousmane Dembele
This would be a controversial one. Many fans feel him as one for the future. But for me, he has struggled, even though his pace is an advantage. But do you need a player with only pace and no proper decision making skill and finishing skill? It is harsh to put Barcelona's exit on the miss he had at Camp Nou, but still, one is inclined to dream what would have happened had he be able to finish the chance.

He is electric with his pace and is most brilliant in the buildup, but it's in the box his problem starts. He hasn't shown the kind of guile needed for a club like Barcelona in front of goal. We don't need someone who does brilliantly in getting into the box and then needs to find Messi to finish off his chance! Another problem for him is that he is best effective on right and we don't use him there.

5. Luis Saurez
I would definitely give Luis one more season if we are able to get the likes of MBappe or Neymar comes in. That means if there are people to get the goals, then Luis experience would commence respect. Even then we may need to find someone to challenge for his position - someone who could bench Luis Saurez!

But then, his wages will become a huge problem for the club. If we let go off him now, we could get a decent price for him and may get some breather in terms of wages.

All About FC Barcelona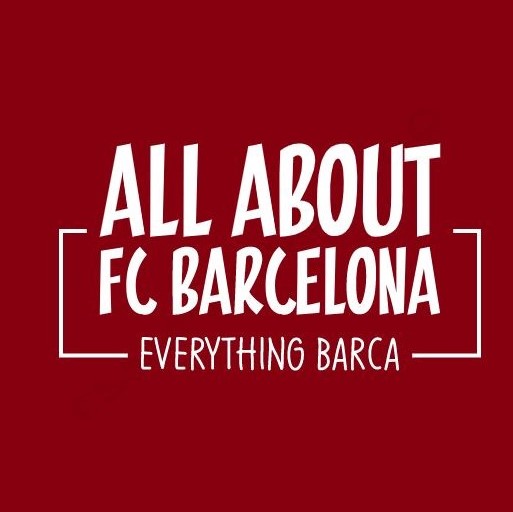 AllAboutFCBarcelona.com is a Blog dedicated to the Most prestigous Club in the world, FC Barcelona by an ardent fan. Here I discuss about the Latest happening surrounding our Club and present my Views about the same.