Even Though this appeared remote, now this could really happen. Barcelona has always made clear their ambition of luring their favorite son back to Barcelona. The Players, Fans and the Board are all waiting to see this happen.

When Guardiola arrived at Barcelona, he was a less know entity as a coach. But he was one player who could be talked as Mr.Barcelona. Laporta showcased his genius by bringing him up from the 'B' team. That too withstanding the pressure of one brigade which actually wanted Mourinho as the coach. just Imagine what would have Mourinho done to Messi, xavi and Iniesta? That was a close miss!

When he arrived for the first time, Barcelona was in kind of dire straits. We were trophyless in two seasons and had to suffer the humiliation of giving 'Pasillo' to their arch-rivals Real Madrid. Puyol later described that it wasn't something he liked but was a necessary gesture as a sportsman. That was our Captain, I still remember how he shouted at his players to the line-up and give Madrid that damn 'Guard of Honour'.

Guardiola Build the 'Golden Team' of Barcelona
Many of pundits and Guardiola haters, keep repeating that he was handed over a great team and he was just lucky. It's total nonsense. He was handed over a team, which was literally non-functional and most of the players had dedication issues. He sorted it out by making necessary changes and making sure that he remained in control of the dressing room, not any players.

The footballing philosophy he brought in maybe was from Cryuff, but he introduced in brilliant fashion. His first match was a disaster, but soon we saw what his philosophy was and how possession would create the 'Greatest Club' side the world has ever seen. Despite the failures of the last season, I thought it was one of his best from a tactical point. He kept on innovating and I firmly believed the season next would be a revelation. But unfortunately that didn't happen and he left.

For three extraordinary seasons at Bayern Munich, Marti´ Perarnau was given total access around the German super club - to its players, its backroom staff, its board members and, above all, to its manager, Pep Guardiola. In the follow-up to his critically acclaimed account of Guardiola...
Will Guardiola come Back to FC Barcelona?
Guardiola always stated his desire to end his career at Barcelona. But we may need him much before that. From a trophy standpoint, we may not be in a crisis scenario like before he arrived. But from a footballing identity point of view, we definitely are in a crisis. Xavi recently pointed this out clearly stating that he can't make out what's the team's identity is?

If he comes, he needs to revamp this team again and make necessary changes. He may have to let go off some of his favorite players, some he only introduced into the team. But with Guardiola at the helm, there won't be any lax attitude as the players know very clear that he will crucify them. But will he come?

In a normal scenario, Guardiola to Barcelona looks like a far fetched dream. he is still in control of the Manchester City Project and a Champions League triumph is very much desired. But then these are not normal times, not for Barcelona nor for Manchester City. It appears that Manchester City will be up for a ban from Champions League. Manchester City is been accused of violating the UEFA's Financial Fair Play rule and UEFA has opened a serious investigation. Manchester City will make their case, but the genuine consensus is that they may not be able to escape the ban.

In this ground-breaking docu-series, follow Manchester City behind the scenes throughout their Premier League winning, record-breaking '17-18 season. Get an exclusive look into one of the best global sports clubs, including never-before-seen dressing room footage with legendary coach Pep Guardiola, and delve into the players' lives off and on the pitch.
If a ban comes, then the chances of that happening next season are remote. Manchester City will definitely appeal and that means the ban if it takes place could be for the season thereafter. Guardiola's contract also runs out by that time. But if Barcelona plays it nicely, they could lure him back to the club a year earlier. Every manager would like to continue with building a project and of a ban is there, the pressure on Guardiola will be too much. He may look to move out.

For Guardiola and Barcelona, it would be a welcome change. Both have been trying to crack the puzzle of Champions League for some time. Barcelona was successful once after he left, but Guardiola has struggled always in Europe. May be it's time for him to reintroduce tiki-taka in Barcelona and in Europe.

All About FC Barcelona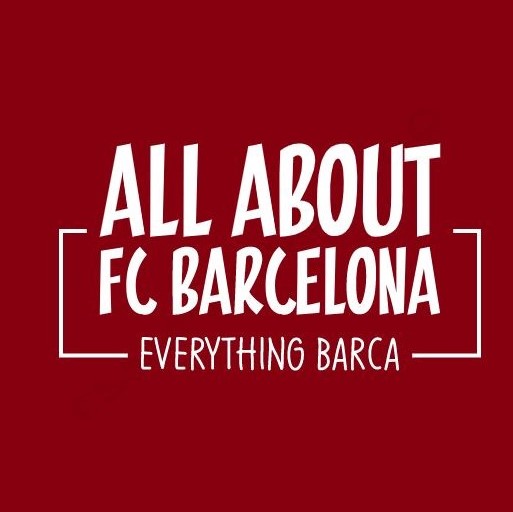 AllAboutFCBarcelona.com is a Blog dedicated to the Most prestigous Club in the world, FC Barcelona by an ardent fan. Here I discuss about the Latest happening surrounding our Club and present my Views about the same.