Despite the historic blunders which have really hurt Barcelona, the President appears reluctant to fire the Manager, Valverde.

Lionell Messi would be the only person who could save this Barcelona side from the current predicament. A predicament which has been brought upon by the actions of an unimaginative, uninspiring, and an average Manager! Ernesto Valverde has proven in a second season in succession that he is not fit to hold the reins at Barcelona.

Like Arsene Wenger recently said, 'No Manager can win a game for their team, it's the players who have to do that. But he can lose the game for them'. Somehow it appears that Wenger had Valverde in mind when making such a historic footballing statement.

It's Up to Lionel Messi to Get rid of Valverde, and maybe Bartomeu!
Despite the humiliating debacle at Anfield, it appears Valverde reserves the complete support of the Club President, Bartomeu. Any other club with a sense of pride would have sacked Valverde the moment they touched down in Barcelona. Instead, the President refused to review the situation.

It's understandable to take such a decision if there was a tight La Liga race on. But we have already won the League title and Copa del Rey is the only one left. Some believe that Valverde will be fired after the Copa final. Those who believe that is living in a fool's paradise.

If we manage to win the Copa, then the counter-argument will be immediately rolled out about - 'How we can fire a Manager who won two Trophies'. The only person who could force Barcelona to make this change is Lionel Messi. He needs to assert himself and relook his priorities with the team.

Valverde has Hurt Lionel Messi more than Barcelona
If there is one person at Barcelona who have been hurt the most by Valverde, it has to be our Captain Lionel Messi. Not only he has lost two Champions League title, but also one Balon D'Or. Last season despite being the best player in the World by miles, he ended up fifth in the list. All thanks to the Champions League debacle.

This year no one knows what will happen. There is no one near him in terms of performance but don't get surprised if someone else wins it; people are looking for a reason not to give it to Messi. Messi has been bailing out Valverde for so long in the league and when it comes to Champions League, he is being defeated by his own manager.

Valverde's future is safe in Bartomeu's hands. He will do everything to make sure that his choice survives in the Club. Messi should be aware of the danger of that. If Valverde stays, he can kiss goodbye to the dream of winning yet another Champions League title.

Free 2-day shipping. Buy iRobot® Roomba® 960 Robot Vacuum- Wi-Fi Connected Mapping, Works with Alexa, Ideal for Pet Hair, Carpets, Hard Floors at Walmart.com
Messi Nees to Send a Clear Message to Club
Lionel Messi needs to take matters into the hand if he expects any changes to be made. He needs to send out a signal that he is open to looking at options away from Camp Nou if the club doesn't listen to him. Once he makes his wish clear, there will be a number of suitors who will be ready to pursue him.

Bartomeu will be hoping that Messi wins him another trophy to save his job and Valverde's job. But Messi needs to act smart and clearly indicate that he doesn't want to work with a manager as disastrous as Valverde.

All About FC Barcelona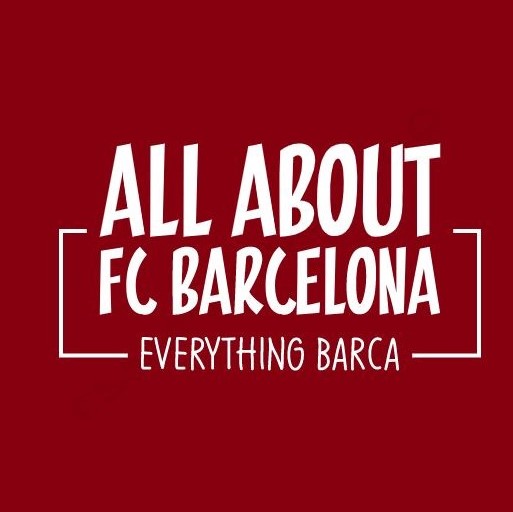 AllAboutFCBarcelona.com is a Blog dedicated to the Most prestigous Club in the world, FC Barcelona by an ardent fan. Here I discuss about the Latest happening surrounding our Club and present my Views about the same.