The 3-0 victory home gives Barcelona a comfortable platform to progress to the Final of Champions league, their ultimate goal of the season.

At the start of the Season, Lionel Messi made it clear about what remains his and the club's first priority. It was the UEFA Champions League. He was categorical in his assessment about whether we could proceed yet another year without bringing the most coveted trophy in Europe home.

Now with a 3-0 victory in the first leg, Barcelona remains the firm favorite to reach yet another final. Despite the comfortable scoreline, which in the normal situation would have already secured the progress. But last year's Roma result hangs like a domiciles sword over Barca. That is the result which instills fear in Barcelona and hope in Liverpool.

Barcelona's Attitude will Decide their Fate at Anfield
Liverpool needs to produce a magical performance to overcome the first leg deficit and proceed to the finals. They may have to draw inspiration from that night in Istanbul and also take inspiration from what Roma did to this Barca side a season ago. They will be without the service of Firminho, and Sala's is also in doubt for the 2nd leg, even though everyone expects him to make it.

For Barcelona, the equation is pretty simple! Be solid and make sure you score. If Barcelona scores at Anfield, then Liverpool needs to score five. In that backdrop, everything will depend on how we approach the game. If we sit back and decide to defend, we will be making our life miserable. We should go for the kill from the word go and try to score that all important away goal.

Free 2-day shipping. Buy TCL 32" Class HD (720P) Roku Smart LED TV (32S321) at Walmart.com
What formation will Valverde use -4-3-3 or 4-4-2?
How Barcelona should line-up against Liverpool at Anfield? In the latter part of the first leg, when Barcelona moved to a 4-4-2 formation we felt so comfortable dealing with Liverpool. So the big question would be to use that formation from start at Anfield. Liverpool would be desperate for an early goal and a 4-4-2 formation will give us more control in the midfield.

Even in a 4-4-2 formation, Valverde has selection choices to make. If we employ a 4-4-2 formation, I don't see a possibility of Coutinho starting. Upfront it has to be Messi and Saurez, with Saurez playing ahead of Messi. The midfield most probably would be the choice of Arthur, Busquets, Rakitic and Vidal. After his first leg performance, it is very difficult to keep Vidal on the bench. The defense should see Roberto, Pique, Lenglet, and Alba.

The presence of Arthur in midfield should give us better control in midfield compared to having Coutinho in the lineup. This also allows Vidal to keep making that deep run into Liverpool box without being worried about the space left open. A 4-3-3 may leave open spaces in midfield and at Anfield Liverpool could hunt us like a wolf pack.

A 4-4-2 formation will give us always a man advantage in midfield with Messi dropping back. The only problem could be the lack of pace on the right, which could be solved with Semedo starting in place of Roberto. But knowing Valverde, he may not go for that.

Three Barcelona players are in the danger of missing the final if they pick up a yellow in this match. Saurez, Alba, and Lenglet all are in the danger of missing the final if Barcelona makes it to Madrid. Saurez especially needs to be careful with his aggression. Whoever plays in the left of midfield has the added responsibility of helping Alba deal with Salah. This makes it paramount for Barcelona to score the away goal early and make sure that we could rest these players as early as possible.

The 3-0 scoreline should have already killed this tie, but the Roma result of last season lingers in everyone's mind. It's time we kill that Ghost once and for all. Lionel Messi hasn't scored at Anfield in his career, so that is an additional inspiration for him. But the greatest will be the chance to take Barcelona to another Champions League title; for that, he needs to shut Liverpool off the game early.

All About FC Barcelona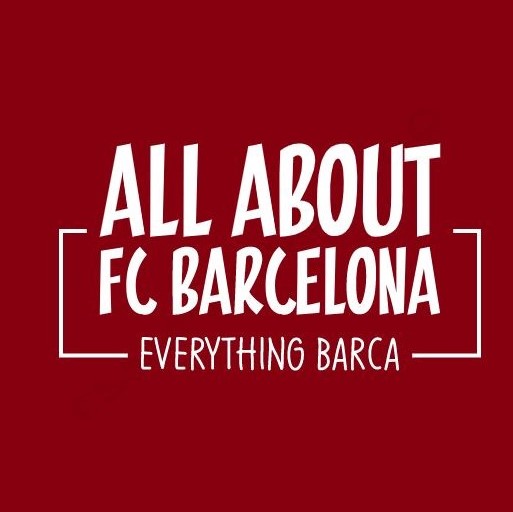 AllAboutFCBarcelona.com is a Blog dedicated to the Most prestigous Club in the world, FC Barcelona by an ardent fan. Here I discuss about the Latest happening surrounding our Club and present my Views about the same.