The deabte of Messi as GOAT takes a different turn after the 4-0 humiliation by Liverpool. Is he still good to be considered as 'Greatest of All Time'?

Lionel Messi is rightly considered as one of the 'Greatest of All Time' to have played this beautiful game. But in the backdrop of another lackluster performance from his team and himself in Europe, do we need to re-think on considering him as one of the Greatest.

Before Ronaldo fans jump in, this is not a comparison between him and Ronaldo. It is a comparison of Messi to the greatest of the game - Pele, Maradona, Cryuff, Stefano, Platini, Beckenbauer, etc.

Messi's Performance with Barcelona was always Benchmark
All the gentlemen who have mentioned above have made their mark with their respective clubs and country. In that contrast, Lionel Messi is yet to win anything with Argentina. Even then getting his team to one Wolrd Cup Final (where they were the better team) and two Copa America finals ain't no mean task!

Failure at those finals will always be held against him, but his heroics at Barcelona dwarfed those heavily. The consistency with which he performs those heroics is mind-boggling and never ever witnessed. Maybe he has set a standard so high that any small deviation from that, we consider it's a disaster season for him. That's how he ended fifth in Balon d'Or, despite being the best player in Europe.

Free 2-day shipping. Buy JBL E55BT On-Ear Wireless Headphones (Black) at Walmart.com
Do Messi Deserve to be Counted as one of the Greatest?
Following the 4-0 drubbing at Anfield, many have started to question whether it's proper to compare him with Maradona, Pele, etc. Even though the defeat was not his fault, he remained there as a mere observer watching his team getting obliterated. There was no difference a year ago. The only change was the venue, in Rome.

There also he stood there as a mere spectator. Everyone understands that he alone could not stop his team from getting defeated. That blame should squarely fall on the shoulders of Ernesto Valverde. But one is left to wonder, had he truly one of the greatest, then he should have produced one moment of magic that could have tilted the result.

Against PSG and Juventus, we needed to win the 2nd leg and that was a task which was not to be completed alone by Messi. What will weigh against Lionel Messi would be the fact that he didn't have to win those games against Roma and Liverpool. He had to find one moment of inspiration to score or create one goal.

True greats would have found that moment! But he failed!

All About FC Barcelona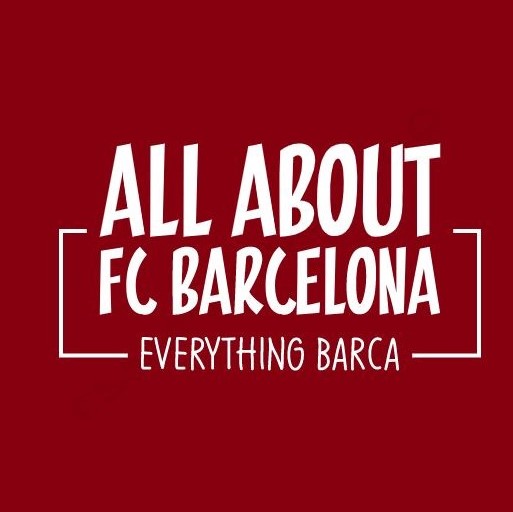 AllAboutFCBarcelona.com is a Blog dedicated to the Most prestigous Club in the world, FC Barcelona by an ardent fan. Here I discuss about the Latest happening surrounding our Club and present my Views about the same.