In a repeat of last season's Roma result, Barcelona was eliminated from UCL by Liverpool winning 4-0 on the night.

Barcelona managed to out do themselves! If last year we managed to throw away a healthy 4-1 lead, this season we did better of that. Liverpool did the unthinkable. They defeated Barcelona 4-0 to create a magical night at the Anfield and progress to their second consecutive Champions League final. Barcelona, like in Roma was left with feeling of dejection, but in this case the side felt like a poor sunday league outfit, unable to cope with the rigorous pressing from Liverpool.

Valverde's future definitely has to be in doubt after this result. Many of us felt that we should have thrown him out after Roma result. But there is no way he can survive this result. Hopefully so!

Valverde got His selection Wrong
In the build-up of the game, I have written strongly about going with a 4-4-2 formation in order to have some sense of midfield control. Valverde went with a 4-4-2 but got the line up wrong. Coutinho's presence in midfield meant that we were always short of one man in midfield and there was no one to help Busquets out in controlling the match. The absence of Semedo also meant we were seriously short of pace in the lineup, especially on the right.

It was very easy to describe the match. Those who have seen the first leg should just try to remember the 30 minutes of time after the break where Liverpool utterly dominated. In this match, it was 90 minutes of that! Liverpool may have felt like playing a Sunday league side and Barcelona never was able to cope with anything Liverpool did.

The resemblance with Roma defeats shows serious Flaws in the Squad
The resemblance with Roma defeat shows serious flaws in the squad. First of all the over-reliance on Messi to get us through meant that we were one bad match away from defeat. Barcelona midfield could not cope with the physical and pressing style of Liverpool and was left feeling like some school side. Busquets proved once again that maybe his success has a lot owed to Iniesta and Xavi.

Barcelona failed to press as a team and was made to pay the price. The moment Liverpool started with high press our line simply collapsed. Jordi Alba would have to share the most of blame for the goals but his partners in crime didn't fare any better. Barcelona has taken up the title of 'Biggest Chokers in Europe' with this defeat and we need serious changes if we need to fix this.


All About FC Barcelona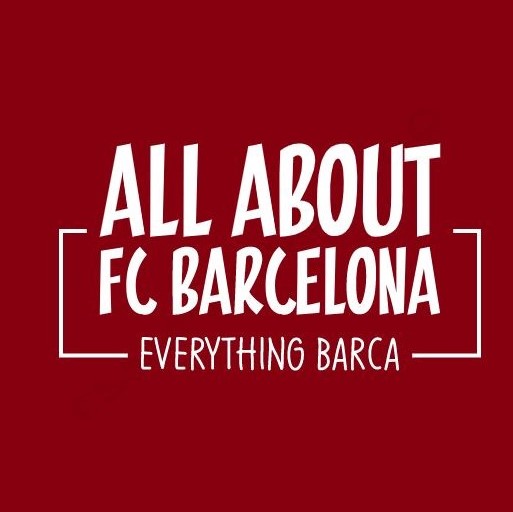 AllAboutFCBarcelona.com is a Blog dedicated to the Most prestigous Club in the world, FC Barcelona by an ardent fan. Here I discuss about the Latest happening surrounding our Club and present my Views about the same.