With Board and Players backing Valverde, Barcelona fans have been praying for a pretty bad defeat in Copa Final to get the sack the manager.

Some times it is not that bad to wish for self harm, if it achieve the ultimate good for them. That's what's going on in many of Barcelona fans ind and hearts right now. especially after Bartomeu came out and made a statement of Valverde having the backing of the players and management.

With Bartomeu backing, Valverde will most probably remain at Barcelona for at least a year. That means we get one more chance to experience Barcelona getting humiliated in Europe. Now most of us don't want that to happen and will be paying dearly for his sacking without any delay.

Will Losing Copa del Rey affect Valverde's future?
What was most shocking about Bartomeu's statement was that he ruled out questioning Valverde's ability even if we lose Copa del Rey final. Now, remember we are going for a record-breaking in that final and would definitely like to win that. But the thought of having an incompetent Valverde in charge of next season, give me nightmares.

The incompetence of Valverde has been proven as a fact. Two times in a row, he had the chance to influence Barcelona's European history. Both the times he watched without any remorse Barce getting kicked out. He could have tried to change the destiny of both the matches by altering the lineup or making proper substitutions. But instead, he made sure that Barcelona gets eliminated.

Free 2-day shipping. Buy LG 230W Hi-Fi Entertainment System with Bluetooth Connectivity - CM4360 at Walmart.com
The only hope for Barcelona would be to have the team suffer an exceptional and humiliating defeat at the hands of Valencia in the Final. Messi is the villain here, he could single-handedly script the victory. Valencia should take a leaf out of Liverpool's tactics and press the hell out fo Barcelona. Choke them will full power, they have the advantage of having an opposition manager who won't read a thing nor make any change.

For the first time in my life, I am praying for a pretty bad Barcelona defeat in the final. A bad defeat will suddenly increase pressure on Valverde and Bartomeu and the president will be left with no other option than looking for an alternative. The Guardiola era came in courtesy of the humiliation of giving Real Madrid a 'Guard of Honour'. Another humiliation is the recipe of the hour, just to get us back on track.

All About FC Barcelona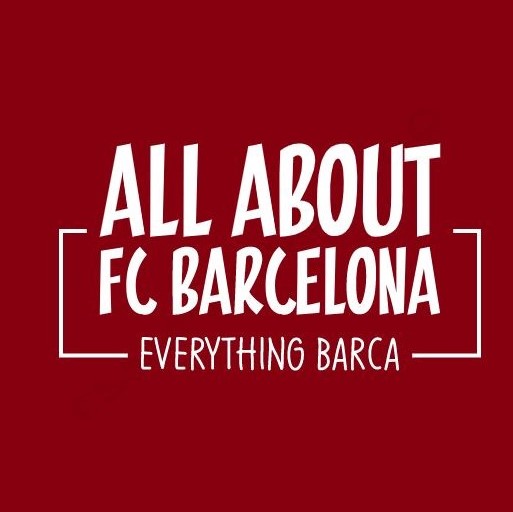 AllAboutFCBarcelona.com is a Blog dedicated to the Most prestigous Club in the world, FC Barcelona by an ardent fan. Here I discuss about the Latest happening surrounding our Club and present my Views about the same.