Ivan Rakitic's Presence in the midfield of Barcelona, when it got overrun raises questions about the Croatians ability to control the game.

Ivan Rakitic is in the middle of the storm at Barcelona following the spectacular, but a humiliating loss at Anfield. To an extent, the fans are justified to raise fingers at the Croatian. He was literally 'Missing in Action' on the pitch of Anfield.

With him and Coutinho literally going invisible, Barcelona was reduced to a two-man midfield when the initial needs were for four men. Is there more to the presence of Rakitic in midfield and all those spectacular collapses in midfield?

Rakitic Has been the Conductor in Chief in Barcelona's Spectacular Collapses
In the past three years, Barcelona has subjected to four humiliating losses in Europe. The first came in the 16-17 season in Paris at the hands of PSG. That 4-0 defeat was soon forgotten following a Neymar inspired 6-1 reversal at Camp Nou.

But that was a temporary respite! Pretty soon we realized the brittle nature of our midfield when Juventus sent us packing. We were literally shut off in that match with Iniesta himself saying 'We did Whatever we Could'. That two matches were a clear sign of things to come.

Free 2-day shipping. Buy Acer CB3-532-C47C 15.6" Chromebook, Chrome OS, Intel Celeron N3060 Dual-Core Processor, 2GB RAM, 16GB Internal Storage at Walmart.com
Is it fair to blame Roma and Liverpool Defeats on Rakitic
Maybe it's quite unfair to blame Rakitic for all these defeats! But for Barcelona, the midfield is the key to controlling the game. And in that backdrop, I will recall all your attention to an article I wrote before - " Rakitic-Coutinho' is NO 'Xavi-Iniesta' ". Maybe it was a folly to expect midfield control with a player like Rakitic.

But Barcelona's entire game plan was based on midfield control and that's where Valverde made a mess with the presence of Rakitic. He took one of the best box-to-box midfielders in the world presently and asked him to control the midfield, a task which was complicated for him.

When there is not much pressure, Rakitic excelled in that role. But once the pressure builds up he simply goes 'Missing in Action'. That means Busquets have no one to relieve the pressure on him, and one of the best defensive midfielders suddenly looks like an average player.

ltBR&gt&ltBR&gtThe classic kit boasts the familiar blue and red stripes, which are thinner this season. Each of the ten stripes represents one of the ten Barcelona di...
Rakitic's has no future at Barcelona
Rakitic future at Barcelona is finished. It was more or less finished following the signing of De Jong, but with this horrible loss at Anfield, the chance of seeing him play at Barcelona is next to nothing.

It's none of Rakitic's mistake. He would have done brilliantly in the midfield of any bigger team but in Barcelona, we need to control the midfield. That was not of his taste!

All About FC Barcelona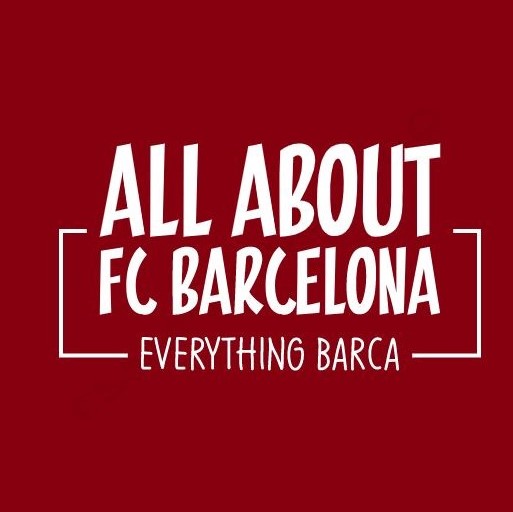 AllAboutFCBarcelona.com is a Blog dedicated to the Most prestigous Club in the world, FC Barcelona by an ardent fan. Here I discuss about the Latest happening surrounding our Club and present my Views about the same.