I did warn you all that this would happen, Despite the repeat of last season's humiliating loss, Valverde has enough backing in the Board, Dressing Room, and Social Media

They all kept quiet for sometime, but then it was natural. If they had dared to even profess their love so soon for Valverde after the 4-0 defeat, they would have been obliterated in social media. So they all waited for that recovery victory against Getfe. And the moment, that is achieved, we now have a flurry of ValverdeStay cry.

I wrote about this two days back, detailing why those hoping for Valverde to leave is living in fool's paradise - Valverde to remain as Barcelona Coach. Sadly I am already being proven right.

Key Players want Valverde as Boss so that they Won't be Criticized
Key players have come out in open registering their voice of support for Valverde. They are lead by two individual, who was key to Barcelona - Jordi Alba and Sergio Busquets. In my previous article, I have already written, why they prefer him as a coach; despite the European humiliations. He will give them the authority of the dressing room and also will not put them in an unsavory situation.

This happens when you allow players to dictate terms in the dressing room. Valverde has long understood this equation and very clearly understood until you challenge these players, they will always back you. Now with the players coming out in open, Valverde fans have also come out in full force to defend their manager.

The irony of some FC Barcelona supporters who want Valverde out for 'only winning the league and domestic cups but not the CL' yet bow to Pep's trophy haul which consists primarily of.. league titles and domestic cups. 🤔

— Andrew Gaffney (@GaffneyVLC) 12 May 2019
🗣 [@FApor_elmundo] | Left up to the Barça board, Valverde will continue one more season if he wants (except if he suffers defeat in the Copa final). The support of the locker-room to Txingurri is huge, seamless. Bartomeu knows it first-hand. pic.twitter.com/8OLPSb6xhI

— BarçaTimes (@BarcaTimes) 13 May 2019
Pero cómo le van a echar ganando un doblete dos años seguidos? Muy pocos entrenadores logran hacer eso #ValverdeSTAY

— Moratismo (@eltiomorata) 12 May 2019
Free 2-day shipping. Buy Apple iPad (Latest Model) 32GB Wi-Fi - Space Gray at Walmart.com
Camp Nou faithful are all happy despite the 4-0 defeat. For them, everything will depend on where Barcelona ends up in league table, in comparison to Real Madrid. as long as they win the domestic league, they are all happy. The only jeering at the Getafe match was against Coutinho, and that clearly indicates Valverde has their backing.

The only way Valverde will be kicked out if Messi gets up and say 'Enough is Enough'. But then he is also not reluctant to the idea of Valverde continuing! So get ready for further humiliation in Europe. We will soon become the 'Chockers' and 'Laughing Stock' in Europe.

All About FC Barcelona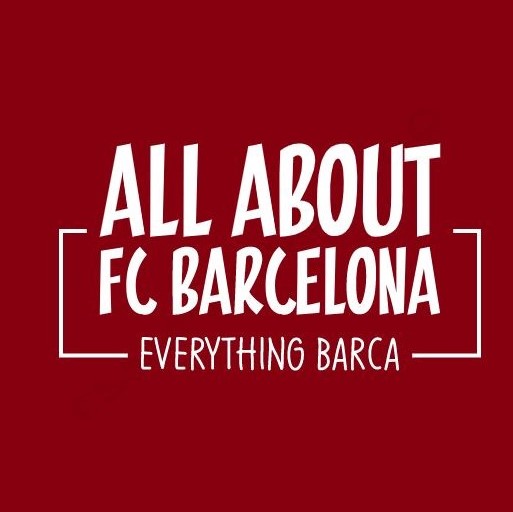 AllAboutFCBarcelona.com is a Blog dedicated to the Most prestigous Club in the world, FC Barcelona by an ardent fan. Here I discuss about the Latest happening surrounding our Club and present my Views about the same.