There is no doubt that Alba was one of the best performers in the season, but Is he a liability against Bigger European teams?

Jordi Alba's performance in this season has never been called into question! There was no need to be. If we try to rank the second best player of the side - he would have come on top hands down. His understanding with Lionel Messi was telepathic for most of the season barring the very end.

Many times we constantly cried for a similar guy on the right. That was his impact on the left side of the pitch. But one night at the Anfield, and here we are really questioning his future at Barcelona. Such was the disaster he endured against Liverpool - he dragged himself and his team along with him with his mistakes.

Jordi Alba's Arrogance seriously Angers Fans
It's unfortunate that he was behind most of the goals we conceded at Anfield. Can we blame him for that? Absolutely not, the defense always has been his weaker side of the game and in his case, the offense was the best form of defense. The fact that he pushes the opposition back usually got him leverage in defense.

At Anfield, none of that happened, majorly due to his Manager's tactics. He was always under pressure and with Coutinho in front of him, he had no avenue to relieve the pressure nor any help in defending. He has his disadvantages when his team his setup to defend. But even then, at this level, the schoolboy kind of defending wasn't expected.

Without any doubt, Jordi Alba is one of the best flying left backs available in the world We have constantly struggled to find a replacement for him. So it feels naive to even discuss this. But his attitude recently has shown a fundamental problem within the squad. And to correct that, we may have to do a wholesale replacement of characters in the dressing room.

When Guardiola took over, he did that. Some of them were controversial. But was needed to get the team back in order. After a 4-0 humiliating loss at Anfield, these players especially Alba and Busquets behaved like business as usual. His recent statement suggesting that the fans are simply creating a fuss about the loss will be viewed as criminal by a lot of fans.

That statement alone should alarm the fans and if he continues to remain in that dressing room, he will simply poison others with that kind of attitude. Maybe that's the reason why he backs Valverde, he knows this manager will not challenge him and allow him to continue the way he is. Anyone else could redraw those equations.

Alba, maybe is the best left back in the world currently. But Barcelona should think about his influence in the squad before considering removing him. For me, he needs to be at least given a dressing down and Barcelona have to actively look to players who could challenge his position. He is being too complacent with the fact that he is a regular starter. That needs to be shattered.

What matters most is his influence in the dressing room! If this attitude continues, he will be a negative effect on the team regardless of the signings. Many Barcelona players need to be shaken out of their comfort zone. Alba definitely is one of them.

All About FC Barcelona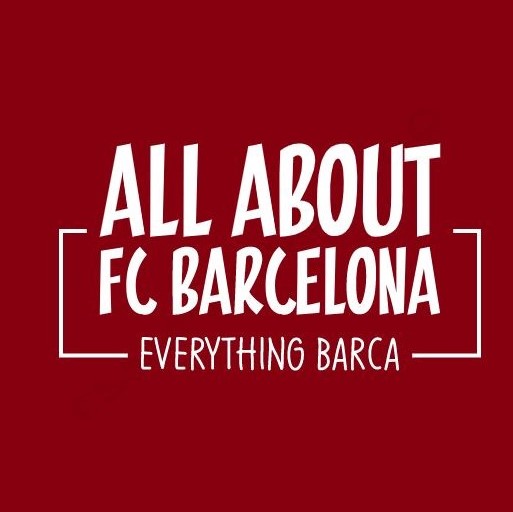 AllAboutFCBarcelona.com is a Blog dedicated to the Most prestigous Club in the world, FC Barcelona by an ardent fan. Here I discuss about the Latest happening surrounding our Club and present my Views about the same.