With Bartomeu confirming the continuation of Valverde, Barcelona is looking for more humiliation in Europe. What is behind this sinister move, is it done to drive away non-catalan fans?

A 4-0 drubbing at the hads of Liverpool at Anfield constitutes a great season as per Barcelona's current President, Josep Maria Bartomeu. This happens to all clubs who are governed by mediocre people like ours. In any other scenario, even if he wants to retain Valverde, he would have put it in some polished way. But this guy has the audacity to call this season a 'magnificent season'

Just to remind us all, we did win the League courtesy of one guy and the main rival playing like shit. And we failed in spectacular fashion in Champions League, a competition which was the No.1 priority for the Club (maybe only the Club Captain). How badly we wish that Real Madrid somehow reached the final and win it! Had that the case, the reaction would have been different.

As expected, Bartomeu stands behind his Choice- Valverde
Many believed that Valverde will be sacked at end of the season. I did my best pricking that bubble - Despite Fans Anger, Valverde is Staying as Barcelona's Boss. It was expected, Valverde was his choice. So Bartomeu would do anything to keep him, he needs some excuse. The League victory is the excuse for this season.

The planning for next season is already underway and has been for some time. Some players have already signed and we'll keep having talks after the final. Valverde said the other day that he has the support of the president and the board. He's the coach we want. We're halfway through a large project. He has a contract and we're very happy with him. Now it's about how the players recover from the enormous setback.Josep Maria Bartomeu
Bartomeu knows very clearly that if he secures the League victory or Copa victory, the Catalan Barcelona fans would be very much happy. For them they need a chance to celebrate against the Madristas, that's the greatest ambition. That was pretty evident from the Getafe match reaction. That was the first home match after the 4-0 humiliating exit at Anfield. But the fans behaved as if we just secured the final progress. The only anger was shown at Coutinho.

Bartomeu Cares little of Barcelona's European Ambition
For Bartomeu, Barcelona's European ambitions count for nothing. His only interest is keeping the President job. For that, domestic success is the only one matters. The biggest problem is the attitude of the club members. For them, domestic success matters. They just want to see Barcelona triumph Real Madrid in at least one competition in Spain. And that inept attitude is what Bartomeu banking on.

For the non-member fans, the biggest ambition is to get the recognition as the 'Best in Europe' every season. So when it is shattered because of a no-good manager, they feel like their entire dreams are shattered. That's evident from the kind of anger against Valverde in the social media sphere. But Bartomeu cares none for these fans. He knows the constituency which matters and knows how to placate them. In that sense, Messi has been saving both Bartomeu's and Valverde's job by winning the league's single-handedly.

Is Bartomeu Purposefully trying to alienate the Global Fans
Bartomeu's views on Barcelona as a Global club is pretty clear. He wants it to remain as Catalan club and is always worried about non-Catalan people acquiring membership. In that backdrop, we need to carefully access, why he is doing this.

No other Club President has to preside over this kind of humiliation in Europe. He was there when we lost 4-0 in Paris and 3-0 in Turin. He was also there when we gave up an unassailable 4-1 lead in Rome to crash out of Europe and see Real Madrid win again. Now he has seen how him Managerial pick outdid himself, getting us thrown out once again in Europe after a seemingly unassailable 3-0 lead.

Even then if he is doing this, then there is only one answer - he is doing it on Purpose. He wants Barcelona to remain concentrated in Catalunya. For that, he needs to drive away from the non-Catalan fans. And there is no better way than getting repeatedly thrashed in Europe.

But he has no idea of us, the non-Catalan fans. We will remain steadfast behind the club but will call out loud for his and his ward's sacking. He will build the pressure constantly so that the Catalan members will also see through your dirty plans. We will succeed in the end and kick you royally out of the club. You definitely can take Valverde along with you!

All About FC Barcelona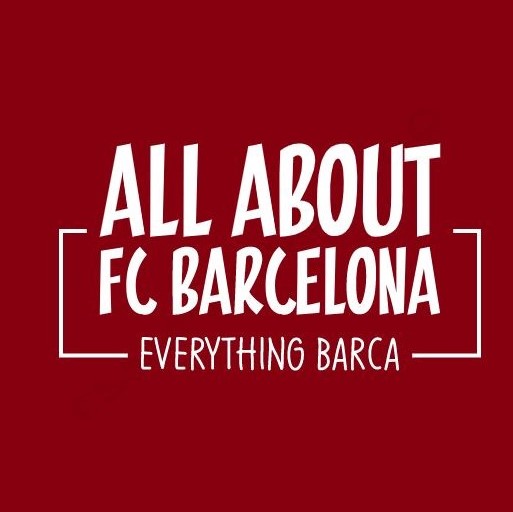 AllAboutFCBarcelona.com is a Blog dedicated to the Most prestigous Club in the world, FC Barcelona by an ardent fan. Here I discuss about the Latest happening surrounding our Club and present my Views about the same.