A Ground which was revered and feared by opponents for long is slowly becoming a hunting grounds for even the lesser opposition. Don't go by the unbeaten record, the general feeling is that once it's broken, there won't be any stopping!

Everything has to come to an end, even Barcelona's Home win streak too! Barcelona's 16 match home winning streak came to an end at the hands of Slavia Prague, the unlikely of the opponent. In a match where an uninspiring Barcelona side once again struggled; most of the fans are not worried about the winning streak. They have bigger things to worry about now.

At least this match has put rest to certain doubts we had. The doubt whether we will be able to win Champions League after five years, after missing it twice so close in horrible fashion. That doubt has been put to rest. By this showing forget winning, we should get kicked out at the first knockout stage itself.

Messi as False-9, and Valverde proves he has No Clue!
Many were wondering why Valverde was not using Messi as a False-9! I think we got the answer to that in this match. He didn't use so far, because he knows nothing about how it works. But when you are in crisis, then you panic and that panic resulted in Messi being used as false-9. The only positive from that is the fact that Valverde is now feeling the pressure and sooner we may be able to see an end to this clown.

The False-9 experiment was a failure from the word go because of the way set up. The success of false-9 depends on two facts, one is Messi dropping and linking with the midfield and also on Messi dragging the defense with him in that exercise. But with a midfield which had Vidal in it, what was he expecting to happen?

Vidal is a master disruptor and a different kind of midfielder. Thinking that he will be able to get control in midfield was folly from start. That meant De Jong was getting too isolated in midfield unless Messi starts dropping deep. So Messi as a false-9 had to play the role of a midfielder! Which destroyed the entire tactics.

Take a snapshot of any time during the match, two things that were evident. Either the midfield i.e De Jong or Busquets was too deep from the attack or they were too deep from the defense. In the first case, we struggled to create attacking options, the other case got exposed on the counter. This gap is the main reason why we see this many turnovers.

Once again Slavia Prague looked Good Going Forward
Let's be honest, Slavia Prague once again proved their class with the kind of game they displayed. They weren't afraid or Barcelona and Camp Nou. They also sent a clear message to others that, with this kind of playing style, no one should be afraid of going to Camp Nou.

Barcelona did have their chances and maybe was unlucky not to have scored. But then Slavia also did have good opportunities. Had they had one great player in their ranks, the result would have been different. we saw that different against Levante.

For Barcelona, problems are plenty. They have a coach who got no clue, Dembele fails to impress with his decision making and final passing skills, Griezmann is struggling, Pique is crap now and maybe it's better for him to start thinking about that President job he always wanted, Messi is getting literally pissed with the lack of support. He can't even play a decent 1-2 with anyone. It's just a Mess out there now!

All About FC Barcelona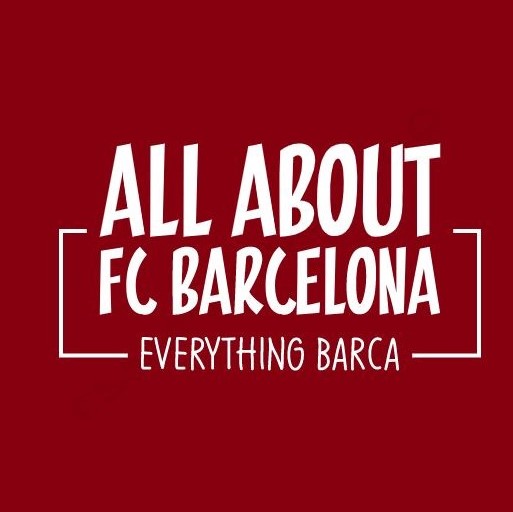 AllAboutFCBarcelona.com is a Blog dedicated to the Most prestigous Club in the world, FC Barcelona by an ardent fan. Here I discuss about the Latest happening surrounding our Club and present my Views about the same.