Barcelona produced another 'Valverde Masterclass' last night against Levante going down 3-1 in a clueless display. This doesn't come as a big surprise, and this display clearly shows that this won't be the last one either!

We may have to define a term called 'Valverde Masterclass' in order to describe what is on display currently at Barcelona. That makes it easy to define rather than writing sentences after sentences. Mention 'Valverde Masterclass' and everyone gets it. That term should by now mean clearly 'Disaster in Defense, and Clueless in Attack'. At least it will make life easier for everyone like us describing this ordeal!

To describe this match is pretty is easy. We have seen this movie again and again under Valverde. The problem this season is the frequency of this show. It's been happening so frequently that we simply couldn't take a moment off. And it shows no sign of stopping. Also, Valverde has no clue in stopping this!

Barcelona looked Clueless throughout the Match
I have seen some fans describing this match as a match of two halves. Nothing can be much further than truth than this. We may have gone into the half with a one-goal lead but that was just for me unfair to Levante. They looked absolutely organized and was slowly building into the match. So the 1-0 goalline at halftime was an injustice to them.

In the second half we looked absolutely clueless and disjointed. The midfield wasn't there, the defense under the able leadership of Pique was getting overrun. Pique was leading that activity, constantly giving the ball to the opposition at dangerous places. The only surprise has been that we ended with only a 3-1 deficit.

Once again Real Madrid failed to take full advantage of Barcelona's slip. They failed to win, which kept us on top. If someone was hoping for Valverde getting sacked I would they are living in some Utopian world. The moment after we lost, Bartomeu assured us of the continuation of this clown at the helm in Barcelona.

Bartomeu: "Valverde is one of the best coaches in the world and we believe in him. So far he has been very good. I think that we can't win always, sometimes you must lose and today was an example of that, but we must continue". pic.twitter.com/cu18unb29J

— Barcelona Worldwide (@BarcaWorldwide) November 2, 2019
Going by the low standard Bartomeu has kept for the team, we will never see the end of Valverde. He will keep continuing until he and Bartomeu completely destroy this team. For me, no one else is to be blamed, rather than the stupid Socios who kept lining behind these two clowns.

All About FC Barcelona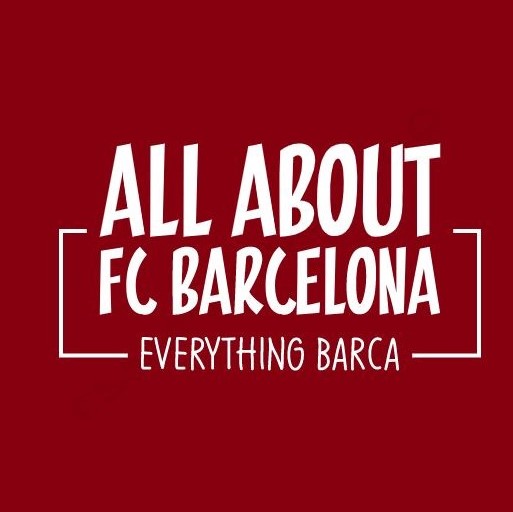 AllAboutFCBarcelona.com is a Blog dedicated to the Most prestigous Club in the world, FC Barcelona by an ardent fan. Here I discuss about the Latest happening surrounding our Club and present my Views about the same.