Pique was never considered as a legendary defender like his Puyol, but his consistency gave Barcelona stability. But has the time come for the Club to say Goodbye to him? And the reasons may not be purely based on form.

Gerard Pique has been one of the players who represented Barcelona's Club identity for so long. It's not only the footballing identity but also the Club's larger identity also the Catalan identity. The player has not let go of any opportunities to reiterate any of these identities.

If it's a clash with Real Madrid players in social media or a fight with anti-Catalan activist or reiterating the necessity for Calatalunian Independence, Pique is at the forefront in Social Media. Like every other celebrity, he only remains at the forefront in the Internet world only. We haven't seen him participating in any protests!

May be it's time for Pique to concentrate more on his other activities than football. Below are some of the reasons why Pique is the weakest link in a team, which without any surprise keeps struggling.

#1. Lack of Focus
For sometime Pique's focus has been failing him. His sole focus, especially with the team's defense in crisis should be in footballing matters. But it appears his mind is wandering here and there.

He has bigger ambitions, and it appears that football has taken a back seat in this. Maybe it's time for him to sort out his mind and decide what he wants to achieve.

#2. Drop in Form/Ability
Without any doubt the Pique of last year was a better edition than what we are seeing now. And it's not a surprise, it's been a gradual degradation which I feel has accelerated a bit this season.

Will he be able to recover back? You never know, but then a lot depends on the first point, Focus. He always was someone who lacks the speed and with natural slowing down due to age, which is slowly becoming a bane.

#3. No Leadership on Display
When Puyol vacated his position, we felt Pique could naturally sort himself as the leader of the backline. At least that was what we got to understand listening to him. But that never happened. He is not natural leader.

When Xavi, Mascherano, Valdes all were there maybe it wasn't necessary for him to display that aspect of the game. But in the last few seasons, we have understood that he cannot lead the backline in times of a crisis. Whether against Roma, Liverpool, etc, we saw him wilting down under pressure.

#4. Too Much Politics in the Dressing Room
In contrast to all the above, this one is the most dangerous one. It appears Pique has created a gang in the dressing room and they look after their own interest. The club's interest does not matter, it's just there interest which matters. This gang is the one who comes out and defends Valverde every time.

They feel comfortable in the presence of Valverde, as they don't threaten their place in starting eleven. That makes sure that the kind of packages they are getting keeps continuing. A new manager will throw many of these under the bus.

All About FC Barcelona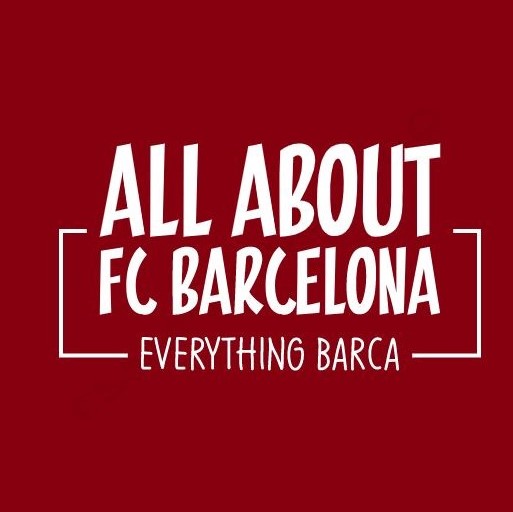 AllAboutFCBarcelona.com is a Blog dedicated to the Most prestigous Club in the world, FC Barcelona by an ardent fan. Here I discuss about the Latest happening surrounding our Club and present my Views about the same.