This match was no different than any of the recent away outings under Valverde, boring, uninspiring and just managing to scrape through; only due to the kind of talents under disposition.

Barca - 2 | Leganes - 1
When mediocrity becomes the way of life, this kind of display becomes an unbelievably satisfying affair, at least for the stupid management we have got. Some may call this an extremely lucky result, but I beg to differ. We should distinguish between the boring display and extremely lucky nights. Lucky ones are those nights when we end up wondering how on earth we are not lost that, and usually we see one man standing there - Ter Stegan.

This was a different feeling. At the end of the match, we simply wonder how we won that. But then this has been a regular feeling with Barcelona lately. It's just we managed to scrape through. In any other season, we would have said such victories win us the league. But then in this season, this has been the standard way of business.

Valverde remains Clueless, from Start to End and thereafter
I have seen many fans dissect into the fact that Valverde changed the formation to a 4-2-3-1, and points that as the reason for failure. Contrary to that belief, I see it as a positive sign; at least he tried something different. The 4-2-3-1 was a formation I always wanted to see in play in Barcelona. The problem with Valverde is that he never clearly laid out the plans for the players.

It was evident from the fact that most of the players were clueless of how to link together in the formation. Messi was dropping deep and deep with every move or being isolated from midfield. Instead of a double pivot formation, Valverde should have gone for a rather hybrid 4-2-3-1 formation where De Jong lied ahead of Busquets. He should have made that change mid-match, but the ability to adapt is something Valverde lacks.

Valverde lined up with a 4-2-3-1 formation, with Busquets and De Jong acting as the double pivot. Messi remained centrally behind Saurez with Dembele and Griezmann flanking in both wings. The defense was a makeshift one with Wague, Umtiti, Pique, and Junior majorly due to the unavailability of major players.

Valverde Startegy was Wrong for the Opposition
Where Valverde got it all wrong was not anticipating the opposition strategy. Leganes lined up with a 5-4-1 formation with an emphasize on attacking us on the counter through the wings. The 4-2-3-1 formation is good to counter-attack ourselves but against a team that was crowding out all channels with players, we needed quick interchange and passing in the opposition third.

With Messi being isolated so far from De Jong, there was no effective linkup play. The most movement was happening from midfield, and that too on right with Dembele and Wague. Once again Dembele's thinking process and decision making broke many of the moves. Messi was struggling to get into the match and the more you watched, it felt Barcelona could be saved by individual brilliance only.

And it was brilliant players combining helped Barcelona secure three points. The equalizer came from Messi's free-kick which Saurez, who did well to break off his marker finished well. The winner actually was a lot scrappy but once again it was the other Uruguayan in the squad, Vidal who has made a habit of being at the right place at right time finished.

We didn't learn anything new about this side from this match. We continue to play boring, uninspiring football on a daily basis and Valverde remains on top of that. He has no idea to impact the game and it's up to the players to get him another League title if that happens!

All About FC Barcelona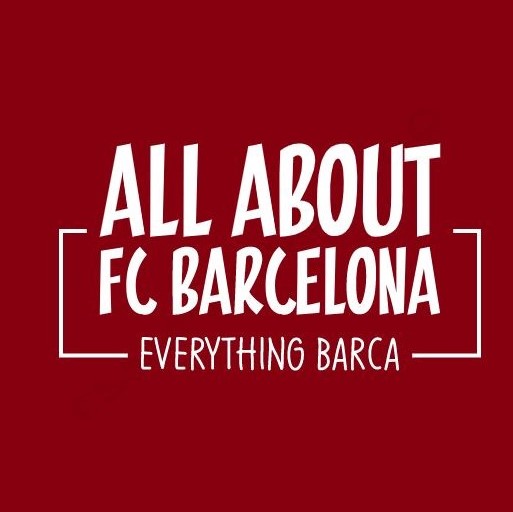 AllAboutFCBarcelona.com is a Blog dedicated to the Most prestigous Club in the world, FC Barcelona by an ardent fan. Here I discuss about the Latest happening surrounding our Club and present my Views about the same.