With the hard fought 3-2 victory at the El Madrigal we have kept our slender hope of retaining the La Liga title still alive. The game was bit messy withy us struggling to put the ball past Asenjo. Some would say we were lucky as our first two goals came from own goals. But I would say those came from situation and relentless pressure we created. The match was an emotional affair, but that didn't stop some crazy racist Villareal fan from throwing a banana at Alves. Alves reaction to that has been quite classy and it has already gone viral with #weareallmonkeys stealing the twitter storm. But what worries me more is some of the criticism on the team for last night's performance. It wasn't a classy Barca performance by any means but they won. They won it for one man whom they loved, who was a mentor to many and a friend to others. The sheer courage they that these players showed while taking the field to play, let alone win it should be appreciated without any questions being asked.
To an outsider Tito Vilanova may have been Barca's coach for one season, but that's far from the truth. When Guardiola took charge of Barca B team, the first person he brought into his team was Tito Vilanova. He has been part of the B team and then the first team from that time. When Guardiola left the club, "Continuation" was what the management chose. And that was the reason why Tito was given charge. In a turbulent season, marred by his constant absence due to his illness, he led the team to another La Liga title with a record point haul. One could argue about Champions League exit, how we lost our way etc. But that's not what I wanted to point out in this article. Tito Vilanova was just not a manager for one season. He was a Guardian for the young players and a friend to others. He was the first person they would have seen in the dressing room from the Guardiola era. So to kick the ball last night with a heart full of sorrow was nothing short of sacrifice and they played not for you and me but for their friend and guardian who left them early.
Sometimes we ask too much from our players. We expect them to perform at the highest level regardless of the issues they face. The team has struggled at the hand of a management who has constantly overlooked the need to reinforce the side. But every time we perform badly the entire blame is squared solely on the shoulders of players. The management usually rack up the Catalan identity issue and escape responsibility. No club team in recent times have to face the hurdles these boys faced. First it was the shocking news of Abidal being diagnosed with cancer, and then it was Tito's disease which dealt a huge emotional blow. Even Guardiola have publicly mentioned how difficult it was to manage the team with Tito away getting treatment. Then after taking over as manager, Tito has to leave for further treatment due to a relapse of the same issue. Then there were personal tragedies like Iniesta's wife suffering a miscarriage etc.
For a closely knit group even personal tragedies could be difficult to deal with at time. Now this news of Tito's death would have sucked the rest of spirit in each of these players. But still they keep on fighting hard for you and me. Football may be important, but not everything. We most probably would end up with no trophy this season other than the Super Cup. We may not win one for years to come, but it doesn't matter as we will have the hope of winning some the next season. What will not have is the hope of seeing Tito Vilanova ever again. That was taken from us last Friday. And that's the only thing that matters. No one could have said it better than Tito himself.
""You should never get nervous about anything. What today seems important tomorrow isn't so anymore - Tito Vilanova""
All About FC Barcelona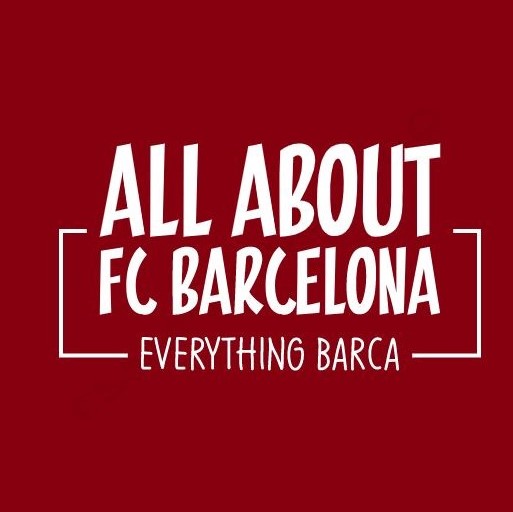 AllAboutFCBarcelona.com is a Blog dedicated to the Most prestigous Club in the world, FC Barcelona by an ardent fan. Here I discuss about the Latest happening surrounding our Club and present my Views about the same.