Something Good Comes out of Every Crisis
In the moment of crisis one realise their true strengths! It looks like that's what happening at the moment at Barca. FC Barcelona is looking very much at the possibility of being kept out of the transfer market for a year or more. And what's the response from Barca's management to the FIFA's year long ban? A moral lecture about La Masia, its principles, its values and it's achievements. The problem is that when you are accused of violating a legal provision, lectures of morality are not going to do any good. It simply is an admission from the management that we are on a very sticky wicket and there may not be any help coming from any sides. That's why we keep hearing the talks of a secret conspiracy, a secret complainer, a black hand behind the curtains etc. The series of events which led to this could indicate a conspiracy behind the scene, but that does not give the management any face saving opportunity.
During Last night's match the fans raised a huge Banner with a very strong statement "La Masia No Es Toca(Do not Touch La Masia)". It goes well with the narrative the management has been trying to churn out from the time the news of the ban came out. But how much of this narrative holds true? Especially coming from this management! It's nice to see Rosell's right hand men, trusting the system again. But it's better to remind yourselves that not so long ago Sandro Rosell raised serious concerns about how Catalan kids places were being occupied by African and Asian kids. Now with this ban naturally Rosell and his boys should have been happy. The ban was as a result of signing of six kids, three South Korean, two Nigerians and one from Cameroon. So why does the same guy who sat beside Rosell and nodded when the ex-Barca President accused La Masia of not creating quality talents after a Messi and questioned the investments made, is hiding behind the same farm house?
To be honest, those who point out of a conspiracy theory may have a bit of a point there. From what we know about the turn of events, the decision to ban Barca was made in November but the decision to inform Barca was deliberately delayed. That delay and the inability of FIFA to explain it is what cooking up the whole conspiracy angle. But concentrating on these are nothing other than nonsense excuses. In the same turn of events, we already knew by now that the cub knew a year before that we are being investigated. The management also knew that we didn't have any case in this issue and that's why our response to the charge by FIFA was a plea to change the law. The law may not be a right one, but I will get into that later. The moment we made that plea it was nothing less than an admission of guilt. What worries us most is that in the last transfer window when we went after Neymar and unsuccessfully tried to sign a center back and also allowed Abidal and Muniesa to leave, the management most probably knew that there was a remote possibility of the ban being imposed. Rosell and his boys deliberately overlooked the need for reinforcements to the team in the last two years and now with the ban most probably being enforced, we may have to once again stick with what we have got.
No signing players this summer is a no option, especially with Valdes and Puyol leaving. If the ban is being enforced, we may look at the possibility of Valdes and Puyol continuing with the team. But how much of that will be successful has to be seen. The club is banking heavily on getting this ban suspended while they go in for an appeal first to FIFA and then to CAS. I am pretty sure that FIFA will reject the appeal and our only option will be to fight it out at the CAS. But the current defense of high moral ground may not hold there but FIFA inadvertently may have given us a lifeline with the delay in informing us about the ban. If we can make a case of purposeful action taken by the regulating authority to undermine us, then we may have a chance of overturning the ban or at least get the ban suspended in this transfer window. That should give us a bit more breathing space to sign the needed reinforcement. But for that the management has to play it very smartly, something they have constantly displayed to be incapable of.
Now coming to the FIFA's regulation which we were deemed to have violated, one need to ask whether it serves any purpose. The reason why it was introduced is very much clear and there could be a bit of logic behind them. But it is clear that it does more harm to the youngsters than good, especially those who come from not a great footballing nation. There is no denial about the fact that the European footballing powers have better infrastructure to develop world class talents compared to an Asian or an African country. So what purpose does it serve by denying those kids their chance to train with the best have to be seen. Let's take the example of Lee Seung-Woo, who is one of the players in the FIFA ban issue. The chances of him being developed to a world class player is very limited due to the lack of exposure to world class talents in South Korea. Same is the case of the other kids. Their learning graph will have a exponential growth when admitted into a world class facility like La Masia. Another case we could argue is about our own Lionel Messi. Everyone on knew that Messi and his family had to move to Barcelona because none of the club in Argentina was ready to support his treatment. Now the question to be asked is what FIFA actually wants to happen in these kind of cases? Would they be happy seeing Messi sitting in his home country begging for help or would they like to see him develop as the player he is now? If there want the former, we need to question why we need a an institution like FIFA?
Regardless of whether we overturn the ban or not, La Masia will remain the core to this Barca's development. If the ban is not lifted, then we have to believe more in the ability of our boys from the system. Looking at the likes of Puyol, Pique, Montoya, Alba, Bartra, Busquets, Xavi, Iniesta, Cesc, Pedro, Sergi etc it won't be a bad choice. In recent times under Rosell we have started to deliberately neglect or not to trust our boys. But this situation would leave us with no choice but to trust them rigorously.
Barcelona should see this as an opportunity to question whether this kind of regulations hampers development of youth prodigies across the world. We should initiate debates about this in developing countries whose talents could be benefited by getting a chance to train under the best. But we should remember that this is not going to help us much in terms of avoiding the ban. There we may have to hold on to the deliberate procedural delay in this issue.
All About FC Barcelona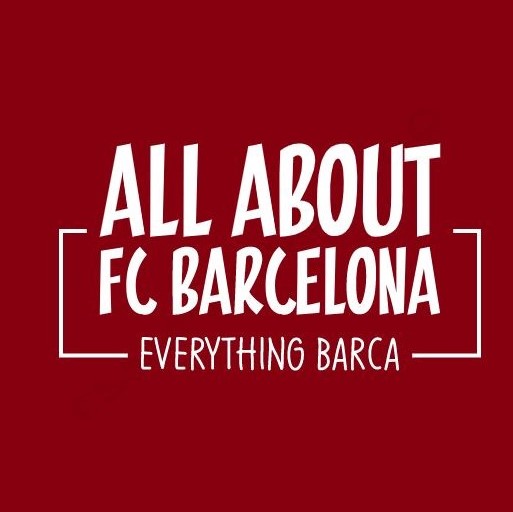 AllAboutFCBarcelona.com is a Blog dedicated to the Most prestigous Club in the world, FC Barcelona by an ardent fan. Here I discuss about the Latest happening surrounding our Club and present my Views about the same.