The search for a scapegoat is the easiest of all hunting expeditions
Lionel Messi is suddenly in the midst of all things Barca, not sure he would like that! There are cries in internet blogs and boards about need to sell him. Sure he was crap against Atletico Madrid, he wasn't the only one! But they only want him to be sold? They say Pep Guardiola took the brave decision of selling Ronaldinho and current Barca management should take similar decision with the Argentinian captain. They easily forget that two weeks ago they were all sitting back enjoying the Clasico victory which was fashioned by the star player almost alone. I do agree that Iniesta was brilliant in that match but let's take the big moments - first goal created by Messi, Second goal created by his sheer will and scored too, third created by a brilliant Messi through ball and scored the penalty. But still they wanted to sell him because he was crap against Atletico Madrid. He wasn't alone in that Iniesta was really poor but somehow all the blame is for Messi to shoulder. When Neymar was playing really poor no one asked him to be sold out. And they want to do that to a man who single handily has fashioned some of the greatest story this team has seen.
Wondering for the real reason why there is an anti-Messi campaign in the club and fans - it may all come to Messi's attack on Faus. There were rumours before Faus public ridiculing of Messi that Rosell and his management were trying to force Messi out of the club. Rosell always was a NIKE man and it is long known that NIKE was extremely unhappy at Messi for choosing ADIDAS. With Neymar's arrival it is believed that Rosell and NIKE both want a NIKE sponsored guy to be the team's talisman. That's why people like Graham Hunter has openly stated that there is a campaign going against Messi initiated by our own club. I thought that was all crap. But slowly I am also starting to realize that this could be very much true and with Rosell still pulling the strings behind the scene, the attack is going to worsen in coming days.
What is fascinating is that the fans or at least a very vocal section in the internet is taking the side of the club in this issue. And that's why the clamour to sell him at the best price available. It is strange how they start. When in the start of 2014 when Messi was coming back to form after a long injury layoff, they were too eager to criticize. They were forced to keep quiet when Messi started hitting form. This attack could have been worse had Neymar was playing at his best; unluckily for them that didn't happen. Messi at 26, has not yet hit his peak and if one is trying to cash on him, then this could be the right time.
Messi is the Solution to Barca's Problem, not the Reason!
In all these criticism of the player we tend to forget how good the player is. He may have struggled against packed, compact defences but that is more due to the team not build up to counter those. Last season our only real success against Compact, tight defense came in the brilliant victory against AC Milan at the Camp Nou. Instead of learning how we did that, we constantly overlooked that match and ourselves shut Messi's brilliance from these games. In that match, all the difference came from Messi being afforded a bit more space ( a very tiny bit, but that was enough for him). That bit more space was something which Milan granted; instead it was something we took from them. In a tactical masterstroke Jordi Roura used a 3-5-1-1 formation. The presence of Villa ahead of Messi pinned the defense back just enough for Messi to exploit the space.
Why don't we question these tactical nuances rather than blaming the player? May be it's just a lack of understanding or may be pure bias. It is understandable for criticizing a poor performance but calling for selling him shows there are other things working behind teh scene. Messi may be perceived in many angles not so close to the current management and that could be working against him. Messi has his choice - either succumb completely to the management or be the rebel kid. He has emulated his idol Maradona many times; maybe it's time for him to emulate his rebel personality. There could be a huge section of fans and crowd who are pretty watching silently this attack at their most prized possession. Messi standing up for him could force them to come behind them. Again that may not work as being a non-Catalan may work against him. After all this club is a Calatan one and he may still be an outsider; that's the identity this management sold successfully to the member.
In that sense, the best option for Messi is to start listening to transfer options. He may not have to do it officially; a statement in any radio talk show will be enough. What we know is that PSG and Manchester City has the wherewithal and the hope for this. It may be the right time for Messi to change his base and colours. It might have been the only club he knew for a long time; but there is no purpose in sticking with an unthankful lot. They may once again hail you as the greatest once you turn up the magic, but under the skin they may be baying for your blood and waiting for that one bad game.
All About FC Barcelona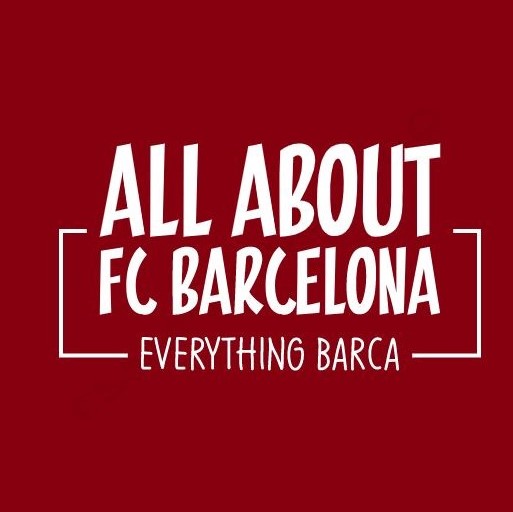 AllAboutFCBarcelona.com is a Blog dedicated to the Most prestigous Club in the world, FC Barcelona by an ardent fan. Here I discuss about the Latest happening surrounding our Club and present my Views about the same.