Amid all the breaking news and rumours and stories of conspiracy, it is easy for all of us to forget that there a decisive match to be played tomorrow which will decide FC Barcelona's fate in Europe this season. After that thrilling, not so favourable 1-1 draw at the Camp Nou; the stage is set for the 2nd edition of this epic battle, this time at the Vicente Calderon. In normal circumstances, in the build-up to such a big game nothing else would have dominated the news headlines. But then these are no ordinary times, these are times when the club's resolve is tested every day with a new issue at hand(some they themselves dig up). So this week it was all about the transfer ban that FIFA has imposed and the implication of it to Barca's chances next season. Now at least for 48 hours that discussion will adorn the back pages as there is battle to be won. When I say battle, I am not meaning it literally. Physically also this one will be one heck of a battle - with the atmosphere at the Vicente Calderon, the physical presence and style of the other team from Capital and more importantly the presence of Howard Webb, UEFA's pick for officiating the match. Going by Howard Webb's record, everyone is free to go for each other's throat especially in the first half. Even if a player is murdered in the first Half, by Webb's rulebook it's not worthy of a booking; forget expulsion!
Some Barca fans would complain that this season's UEFA Champions League we are not getting any luck at all. We were paired in a pretty difficult group, then in the two knock out rounds our matches could be deemed as the toughest. Now with Howard Webb around, Atletico players may go around with their annual fest of "Kick a Barca Player" without any fear of punishment. But then this Barca side has dealt and won tougher challenges, so this one won't break them. With an away goal advantage, one could argue that Atletico Madrid hold a slight advantage coming into the second leg. But then the same 1-1 draw was the "Best Worst Result" Barca could hope for. Even with such stubborn defense and a defensive record to back off, Atletico Madrid could be living in fool's paradise if they hope that Barca wouldn't score. And if Barca score once then everything would be back to square with Barca having a huge advantage of anymore goals being weighed twice because of the away goal rule.
We are more or less clear about the line-up which would feature against Atletico Madrid tomorrow night. News of Martino trying a formation in training with Cesc as a false-9 is spreading like wildfire. These rumours do make sense because of two reasons - Martino would prefer to once again start Cesc along with Iniesta and Xavi as he believes that it gives him more control. But he has a problem with Neymar on right as he was virtually non-existent on the right. He looked much better on the left and helped pull us level. So that makes sense and this is a formation which Martino used in the first Clasico at the Camp Nou.
My worry with such a formation would be that Cesc as a false-9 could be pretty ineffective against a rigid Atletico defense. For a false-9 to be effective he should be able to drag the defenders along with him to Cesc. I don't see either Godin or Miranda being tempted to follow Cesc especially when there is a double pivot available in middle. But then the side effect is that Messi on the right could combine well with Alves and drag a few players to him. Whatever the case, don't be surprised if Cesc start as a false-9 with Neymar on the left and Messi on the right. The midfield should be the usual formation of Busquets, Iniesta and Xavi. The defense will have a reshuffle with Bartra coming to replace injured Pique. Mascherano, Alves and Alba should make the back four.
Atletico Madrid would be able to feature the same starting eleven that started at Camp Nou apart from Diego Costa. Costa will not be able to feature in the match after getting injured in the first leg. That could be pretty sweet news for our defense. Even though the likes of David Villa, Raul Garcia and Diego could still create trouble, one have to agree that Atletico will miss their inform player of the season. This will be one more tough game for Barca against Atletico. The difference from the previous meetings is that we need to win this and that too at their home. With Iniesta and Messi playing really well, we have a great chance to proceed further in this tournament. I believe firmly that our boys will make us proud and will get the result we need.
All About FC Barcelona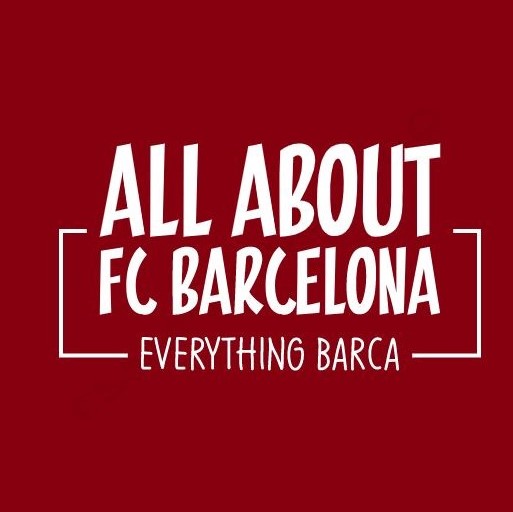 AllAboutFCBarcelona.com is a Blog dedicated to the Most prestigous Club in the world, FC Barcelona by an ardent fan. Here I discuss about the Latest happening surrounding our Club and present my Views about the same.