Atletico Madrid holds a slight advantage going into the second leg after scoring a precious away goal in a 1-1 draw at the Camp Nou. FC Barcelona has to go for the kill at Vicente Calderon in eight days time. In a very tight match two brilliant piece of individual skill proved decisive. First was Diego's brilliant goal which opened the scoring in the night. Barcelona's equalizer came from a collective brilliance of first Iniesta who played a brilliant pass and then Neymar's whose finish showed his class; at least Martino can justify his selection of Neymar now. But the real change in Barca's tempo came after the introduction of Sanchez, and that is something for Matino to ponder over in the second leg. As I wrote in the preview, Martino went with an eleven I predicted. Cesc and Neymar found their way in to the starting eleven ahead of the in form Pedro and Sanchez. So we had more or less the same eleven apart from Pinto, which started against Real Madrid and Manchester City. Neymar, Messi and Iniesta formed the front trio. Xavi, Busquets and Cesc made up the midfield. Alves, Pique, Mascherano and Alba formed the defense in front of Pinto. Putting rest to all the rumours about a late injury, Diego Costa started for Atletico Madrid along with Villa, Courtois, Juanfran, Godin, Miranda, Filipe Luis, Koke, Gabi, Tiago and Arda Turan.
In the 5th minute David Villa had a great chance to open the scoring after he was put through following a poor kick from Pinto, luckily for us he shot wide. But that incident reinforced Barca fans fear about Pinto and his weak kick. In the 11th minute Pique had to be replaced with Bartra after he landed badly on his spine following a challenge from Diego Costa. Diego Simeone has fielded a very organised team and we hardly were creating anything. Barca took 22 minutes to get first shot on target which was a tame header into the hand of Courtois. In the 26th minute Messi escaped the challenge from Miranda and played a brilliant ball putting Iniesta straight on goal, but Godin made a brilliant last ditch block to prevent the danger. In the 28th minute Diego Costa pulled up his hamstring and had to be replaced with Diego. In the 41st minute Messi forced a save from Courtois from a header off an Alves cross. In the 43rd minute Pinto decided to show off his dribbling skill putting pressure on every Barca player near his box, and it took Iniesta's and Alba's silky skill to get him out of trouble. One thing was sure in a match were chances were at a premium, Pinto's ways were causing heartache for fans and even players. In the 47th minute Pinto made a brilliant save off ex-Barca striker David Villa.
Even though Neymar started on the right, he was drifting more to the center in the second half with Messi either dropping deep or to the right. After the break Iniesta was coming more into his element, the best moment came when he just glided past five defenders before finding Neymar in the box, who gave the ball away. In the 56th minute Diego broke the deadlock with a brilliant long range kick from 30 yards out, Pinto could do nothing there. That was a goal even Valdes could have done nothing much about. The match was so close that everyone knew that it would be a moment of brilliance from someone that could be a game changer. Unfortunately for us it came from the other side. In the 63rd minute Courtois made a brilliant save to deny a fantastic volley from Busquets. In the 68th minute Martino brought in Sanchez for Cesc. In the 71st minute Iniesta played a brilliant pass to put Neymar through on the left and Neymar showed his class with a finish curling the ball past a diving Courtois.In the 74th minute Courtois made a brilliant save to deny Iniesta from outside the box. The goal lifted Barca's spirit and it was a constant wave of pressure by our boys. Alexis introduction added a lot of pace to Barca movement and that was making all the difference. In the 86th minute Messi's brilliant free kick was saved by Courtois. In the 91st minute Messi played a brilliant ball to Alexis in the box, but he hesitated for a moment and that gave the Madrid side a moment more.
All About FC Barcelona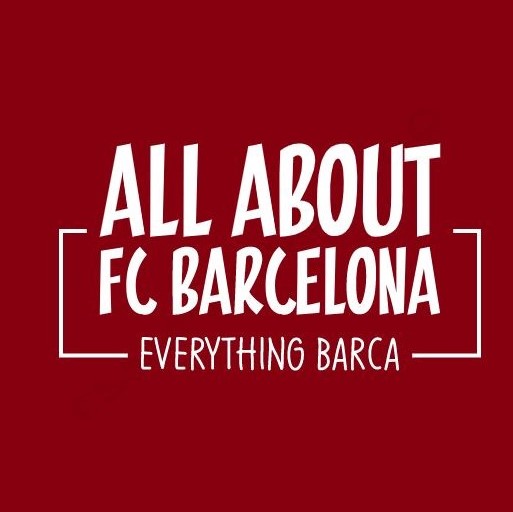 AllAboutFCBarcelona.com is a Blog dedicated to the Most prestigous Club in the world, FC Barcelona by an ardent fan. Here I discuss about the Latest happening surrounding our Club and present my Views about the same.