Every time one watched Messi playing against Bilbao last week, one would left to wonder whether he prefer playing alongside Pedro rather than Neymar. It's not the first time it has happened this season. There were pundits who pointed out why Pedro needs to come ahead of Neymar, especially in order to get the best out of Messi. I myself believed that it's not the presence of Neymar; it's the combination of Neymar and Cesc which is working against Barca and also Messi. But lately it has become very clear that to make these two great players work together will take some effort, something which is looking out of Martino's reach. Let's be honest, they have played decently alongside each other. Till last month they were doing well; maybe not in the devastating way we have expected when Neymar signing was announced. But still they were better together. But recently it was a total disaster.
Many pundits now kind of agree with this sentiments. This is in stark contrast with what many legends said when Neymar was signed by Barca - Neymar and Messi, Who said What? Going through those comments one would envy Barca Legend Cryuff for his truly amazing talent to foresee the future. He was the only one who was against Neymar signing. This is what he said on signing of Neymar - With Neymar on board, I would have planned for the possibility of selling Messi. Some would agree with me and others would not. Neymar's arrival could cause problems. Just look at free kicks for example. Neymar is very good at taking them. And Messi has already shown he is great, too. Who's going to take them? You are talking about a team, its players, and the things around it. There are too many things at stake. That's why it's so difficult to manage such a top class squad. Neymar is talented, but we will have to wait and see how he gets along with the rest of the squad. I would not have taken the risk of bringing in Neymar." We can already see him with a "I told you saw" smile.
When he made this comment, Cryuff was blasted from all angle by Barca fans and pundits alike. Many thought his comments were a demonstration of his extreme dislike for the current board. It was dismissed as just another rant by a disgruntled person. In hindsight, we all wished we have taken him more seriously. After all whenever we have taken him seriously it worked for the club. But at the moment it was very difficult to see it. There was no way this partnership could fail. They both have openly professed their admiration for each other; they played in different positions and roles (so the chance of over lapping interest as in the case of Ronnie and Henry was a non-starter). Many believed that he will get that extra edge to the side which we have lacked to unpick heavily compact defenses. But it looks like we failed to take in to account a small fact, a question indeed - "Who will be the Captain of the Team?"
Neymar came into the team at a time when Barca was seriously looking to avoid the Messi Dependency. Instead of relying on Messi we wanted to have a different focus. So there was a huge shift in focus with most of the game tried to run through Neymar. The height of it was in the 2nd Leg clash against Atletico where the coach himself said that they didn't want Messi to involve more. Why you want to have the best player in the world and not use him fully? That may be something for Martino to answer. But once the going got tough we fans immediately fell back on Messi. We expected him to do something miraculous to get us through like he has done many times in the past. But we forgot the fact that the game still didn't flow through him. That didn't stop us from blaming him for the debacle.
Messi and Neymar relationship could get really worse with time. It could also improve but that may need a really good coach and a decent split of duties. The fact that one is the World's Best Player and the other one the best emerging player will always work against them. Even if they find a way to work with each other, people like Pele, Maradona could easily undo the same. It's practically very difficult to do, isn't it? One is the best player of Argentina and the other best of Brazil! If that wasn't enough there is a board room battle which is very much against Messi at the moment. That board room battle is dominated by Nike on one end (with Rosell's servants and Neymar) and Adidas (with Messi) on the other end. Celebrated football writer and commentator Graham Hunter is of the opinion that there has been an orchestrated campaign against Messi by the Board and Nike. There may not be much truth in it, but at least Messi's outburst against Faus shows he at least thinks so.
All About FC Barcelona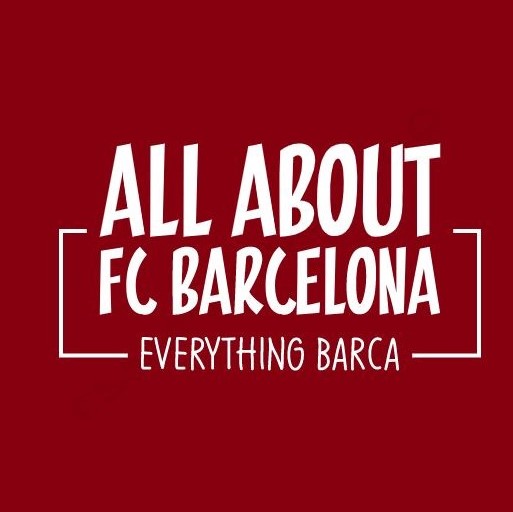 AllAboutFCBarcelona.com is a Blog dedicated to the Most prestigous Club in the world, FC Barcelona by an ardent fan. Here I discuss about the Latest happening surrounding our Club and present my Views about the same.