With the Club President indicating recently about a massive influx of players this summer, it may be wise for some of the current squad members to look for better options. It's not that the Club would be going in for a massive overhaul, especially considering that this management has always made only noise and has fallen short on their actions. Regardless of whether the Club management gets their act together, there are a number of players who urgently needs to look at whatever options available to them. These include a number of promising youngsters. Below is the list of players who are expected to leave Camp Nou at the end of this season.
1. Christian Tello
Christian Tello's case have been quite strange. Last season he was one of the emerging star, one who was earmarked to add something the team didn't possess at that time - SPEED. But things haven't worked out well for him. He did well with the limited opportunity he got this season. But those opportunities were too far apart to make an impression. Tata Martino seems to have no faith in him. With Neymar, Pedro and Sanchez ahead of him he have no chance of breaking into the side. Luckily for him there are a number of top clubs who are looking to sign him. In the prime position is Liverpool, having shown interest even in last summer to have the player in the book. Napoli and AC Milan also are interested, but one has to admit the interest from Liverpool looks really good for him. Barcelona may try to keep him in the book, especially if the Transfer ban is not postponed. Regardless of that happening, Tello needs to force a sale as his future lies away from Camp Nou (at least for the moment).
2. Pedro Rodriguez
Many Cules would want to kill me for having his name in this list. Pedro has been exceptional for Barca all these years and has been instrumental in making us the team we are. But let's be honest, he has struggled to find playing time with the arrival of Neymar. Even when he has shown brilliant form, Martino tends to ignore him. May be a different coach could use him better, but that's too huge a risk for Pedro to take. He cannot afford to warm the benches especially at the usual prime playing age of 26. His agent has recently indicated of a possibility of this happening. In that case, Manchester United could be a possible destination for this Barca star.
3. Cesc Fabregas
Ok, if Pedro's was controversial, Cesc Fabregas name in the list is scandalous. But I do belive firmly that this could be the last season of him at the Camp Nou. He has been correctly and incorrectly been blamed for Barca's issues in the last two season. The problem for Fabregas was that he was signed to replace Iniesta and Xavi, a role he is absolutely incapable of donning. He is a different kind of player that those two and he needs to be under a manager who could use him in his favourite position.
4. Alex Song
He simply has to go, For the sake of his own career. He was signed at a time when Barca really wanted to reinforce the defense. The logic behind the signing was that he could play both in defense and midfield. The Central Defensive experiment ended as quickly as it started. Surprisingly he couldn't find himself playing in Blaugrana colours even in midfield. He has played decently whenever he had a choice but Barca's defensive fragility meant every manager went with Busquets instead of Song in every match. One has to admit that his contribution in twitter was more than his on field.
5. Jonathan Dos Santos
Talking of Twitter, had it not been for the Social media platform, many of us would have forgotten that a guy named Jonathan Dos Santos actually existed. I was pretty happy when Martino decided to include him in this season's squad. But injuries cut short his season and since then we have only seen him on twitter.
All About FC Barcelona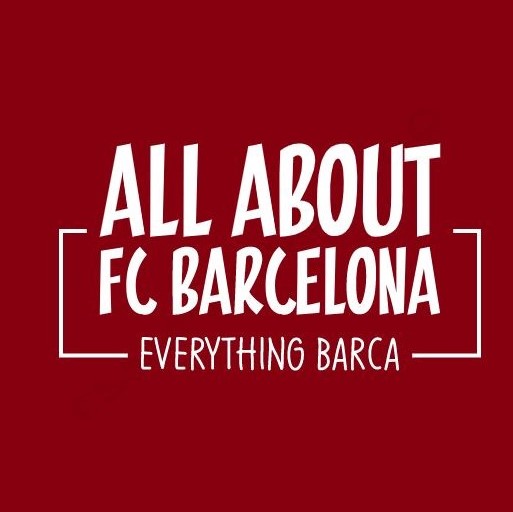 AllAboutFCBarcelona.com is a Blog dedicated to the Most prestigous Club in the world, FC Barcelona by an ardent fan. Here I discuss about the Latest happening surrounding our Club and present my Views about the same.