Success does not consist in never making mistakes but in never making the same one a second time.
With FC Barcelona's elimination from the UEFA Champions League, it appears the World as we know has come to an end! Not really, nothing changes; life goes on so do football. We now need to focus fully on the Copa Del Rey final and the league where we could get a chance to extract revenge on Atletico Madrid. With this defeat Barca's attempt to appear in a seventh consecutive semi-final has come to an end. Seven consecutive semi-finals and two championship is no mean task, but many believe that this team still has so much to offer. That's the reason why the elimination at the hands of Atletico surprised many. But whoever have closely watched Simeone's Atletico, it never surprised. Many thought than an upset is possible especially with the second leg at the Vicente Calderon. Let's look at the reasons why Barca failed or better put Atletico won the tie.
1. Not Playing the Best Eleven Available
Let's be clear. Martino never had the luxury to play the best eleven of Barca as both Valdes and Pique were out injured. Apart from those did he chose the best eleven? The answer in many fans mind is NO. Let's be clear in Barca's best starting eleven Cesc Fabregas may have a starting place. He has been brilliant at the start of the season, even though his form has dipped recently. I think it's an Arsenalesque phenomenon. Regardless of his form, assists and goals, everyone knew that he shouldn't have started. Not at least as False-9. It is pretty clear by now that Cesc Fabregas tend to disappear against team who does not allow space for opposition to operate. Nor he is a dribbler, one who could create space for himself. That meant we were from the beginning a man short and clearly shown.
2. Not Learning from Past Mistakes
Now you can't blame Martino fully for this as last season's issues were not his problems. But when you more or less inherit a team you need to study where they have gone wrong. Martino screwed up the line-up by selecting Cesc and made it worse not starting Sanchez at half time. It took another fifteen minutes for him to make that change and that time could have been better utilized. Especially Atletico was a bit nervous coming after the break.
3. False-9 fixation!
Again this was a problem which persisted from last season. But at least earlier we had an excuse of "It was done to utilize Messi better". Last night why we used it with Cesc still baffles me? The only answer I could come up with is that Martino wanted to play Cesc anyhow and he saw a risk of taking Iniesta out of midfield, so he did the unthinkable - moved Messi out instead. Cesc in a false-9 position is pretty less effective as he is not a striker and we saw that with him spending more time as a midfielder than a striker. Even if Messi was there we would have struggled. This is also a part of not learning from last season. Last season we struggled with a false-9 formation against teams which remained compact through the middle. False-9 entire philosophy will work only if the striker is able to drag defenders into midfield along with him. But why should a defender track the striker when their team has employed a double pivot in midfield. We faced the same scenario in the second leg against Milan at Camp Nou. That time Roura made a brilliant tactical switch by playing Villa in front of Messi. That pinned back their defense and left Messi with enough space to exploit and he didn't need too much. The result was telling. For some reason our management never learnt the lessons from that victory. There we had the solution to unlock compact defense and that should have been employed against Atletico Madrid.
4. Lack of Preparation about the Opponents
Everyone knew how Atletico were going to play. Even then Martino didn't alter the game plan to counter that. We went in with the same formation, style and passion like other teams without realizing the difficulty involved. What was more worrying is Martino's ability to change things on the run. He may be new to Europe, but in his possession he has a team which is more versatile than any other in Europe.
5. Lack of Passion to get the Job done
In the end it all came down to "Who wanted it more?". Atletico were way ahead regarding this even with a small squad and two major players missing. Someone has once commented that Diego Simeone has turned his team into eleven Simeone's. And there is some truth in it. They just don't give up and always stick to the plan. Our players in contrast showed not much of passion or vigour. Never seen Messi this disinterested like in the second half.
All About FC Barcelona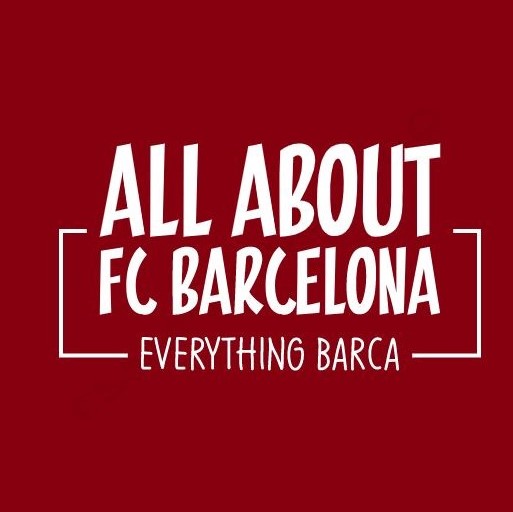 AllAboutFCBarcelona.com is a Blog dedicated to the Most prestigous Club in the world, FC Barcelona by an ardent fan. Here I discuss about the Latest happening surrounding our Club and present my Views about the same.