It looks like one needs to pray for a steady thinking mind to survive this transfer season. That's how fast and bad the rumours are flying in. Seventy percent of it is the usual crap, which the Catalan based media houses - Sport and MundoDeportivo specializes in. The other 20% looks like is created by rival media houses(read AS and Marca) to destabilize their favorite rival. In midst of all this, true to the nature of the league this season - the League situation has taken a turn for the best or the worst(depends on each person). When we failed to win on Saturday, we gave up all the hope of a silverware this season. But just sheer fate and fate alone, we are dragged back into this race. We have been trying our best to get out of this La Liga race, but it just won't simply let you go.
So by the end of Sunday hope sprung up again, not only hope fear also. Now we are looking at a possibility of not only winning the league but also handing the trophy to our great rivals. Atletico Madrid is in a better position, as they have their fate in their hands. But again in reality that is more complicated that ours. Now as if this wasn't enough we are bombarded with rumours after rumours. The ones who are selling it are pretty convincing in the way they market the same. Most of the people believe them to be true, to the delight of the one who scripts the same.
So what all are flying around? First is the departure of Tata Martino and the arrival of Luis Enrique. There are some events that transpired recently which has lend credence to these rumours. But still it is better to wait for an official word from the club for this. The other one is the "Mother of All Rumour". This was specifically scripted by Sport and it involves the small task of the club letting go of 16 of our squad members. They had even given the names of players who will be transferred out. It has a number of regular starters like Fabregas, Mascherano etc in this.
The surprising thing about this is not that Sport published it, but that they expect to believe this! Just imagine if we are going to sell 16 players this season, we have to at least sign that many. Add to that the possibility of being banned from the transfer window in January and next summer, to be on safe side then we have to sign 20, especially when we have one of the smallest squad in Europe in terms of number and size. That too by a board which could not sign one proper defender for the last three seasons! Some of the players would leave for obvious reasons, and hopefully we would sign some too. But 16 players? Some people will do anything for selling papers! This transfer season will be extremely tricky than we are thinking. There is a world cup to deal with and every world cup hikes the price of even average players like anything. Don't be surprised at the end of the transfer window we are let once again to realize how inept this board is.
All About FC Barcelona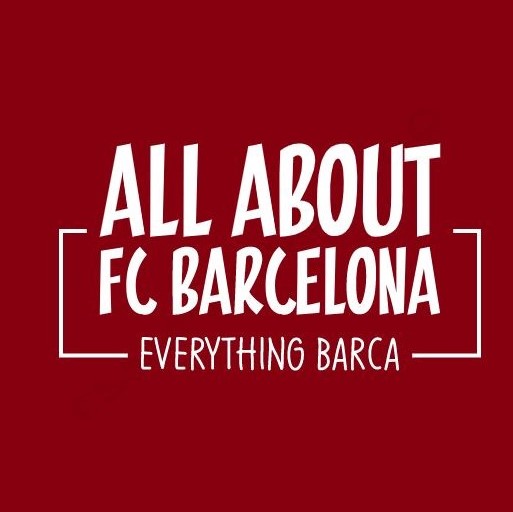 AllAboutFCBarcelona.com is a Blog dedicated to the Most prestigous Club in the world, FC Barcelona by an ardent fan. Here I discuss about the Latest happening surrounding our Club and present my Views about the same.