The true value is very hard to determine, it's all smoke and mirrors
Cesc Fabregas has been subject of many a debate at Barca before he arrived from Arsenal. Mostly those were centred on how to get the boy back at Barca or should we get him back at Barca? Little has changed since his arrival at Barca. He is still the hottest property in any Barca centric debate! Only change has been a slight modification to the topics - earlier if it was how and should we sign him; now it's changed to how and Why we should sell him? That's a small but significant change. There is a tendency to put Barca's recent failures, especially after Fabregas was signed on his head. We all complain about how he goes missing in big matches and are a liability at times. But have we ever paused and thought for a while what is hampering him at Barca? Unless we do the same, we may not be able to answer whether Cesc is the future at Barca?
To start with analysing the current situation, we have to start at why we actually signed him. Let's be clear, he was a board signing from the very first moment. His case was played out as the "Catalan Boy" who desperately wanted to return. I for one, did not approve about the way we went after him, but was not much unhappy in his signing. It was the same with every Barca fans, they were pretty happy with his signing. Even Pep Guardiola too, even though he specifically didn't ask for the same. The reason was pretty simple - he was and still is a World Class player, was consistently the highest assist provider in Europe and more importantly was believed to be a natural successor for Xavi. Why we should sign him then? But the analysis went wrong from the beginning about the successor for Xavi part, something which I have pointed out when we signed him - Do we really need Cesc Fabregas?.
Then the euphoria created by his signing was so huge that no one bothered to ask the tough questions. And to be fair, his start was brilliant with Barca and Pep used him better than anyone expected. So there was no point in asking questions. But soon things changed, has been a pattern with most of Barca's signing recently. They all starts well and then fades out raising questions, remember Ibrahimovic even Sanchez and Neymar also is struggling to justify the price tag. The regular accusation against Cesc Fabregas has been he goes missing in the tough matches, and there is some truth in that. We are now not surprised if we see Cesc making a below par performance against teams which play with a compact midfield. He simply cannot survive the pressure exerted by the opposition in this case. So is it Cesc Fabregas' fault after all?
To point the finger at Cesc is like running away from the problem, it may give temporary relief but will hurt us later. The problem most probably lies with the management (Read Rosell here) for signing him without consulting the manager. Pep Guardiola might have said yes (who can say not to such a wonderful player) when asked, but Rosell failed to ask the simple question to Pep - "Do you need him in the side?" Had that been asked we most probably would not have signed him. Make no mistake; Cesc Fabregas is a brilliant player. But his problem at Barca is that he is a true Attacking midfielder in every sense.
We sometimes generalise the term midfielder so much. I have heard people complaining Mascherano or Keita not able to play like Xavi when drafted in midfield. How can we answer those? For me, midfield is the engine around which every team revolves. If midfield fails, automatically everything fails in defense and attack. If you look at Mourinho's "Park the Bus" strategy, it's the midfield which makes it work for him. There are so many types of midfielders, we have the pure holding or defensive midfielders, the central midfielder, then the cross between CM and DM like Busquets, and then we have central attacking midfielder like Iniesta, Xavi, Steven Gerard (they all vary so much depend on their skill set) and then we have the Attacking midfielder. The responsibilities of each of this position vary as they are spread across the field. Cesc Fabregas is an Attacking midfielder for me, someone like Maradona(just compare the position not the player). Maradona played mostly as an attacking midfielder or a second striker, with focus on attack as his primary responsibility.
Cesc Fabregas is also that kind of a player whose primary skills and instinct make him a better attacking player. His natural role has been as an attacking midfielder throughout the career till he came to Barca. That's why he always used to say that at Barca he has to de-learn a lot. This Barca side always play a 3 man attacking midfield. This calls for two brilliant CAM who have an equal balance between attack and defensive duties. One could say that Iniesta is a more attacking option than Xavi, but there is no denial that they both are so good in defense. At Barca by defense we mean so good in retaining possession, maintaining control and slowing off tempo when needed. That's something Cesc is not capable to do, at least not on those two gentlemen's level. There lies the problem for Barca and Cesc. He was bought as a successor to Xavi without looking at his skill set. The natural position of Cesc lies somewhere higher.
Does that mean we have to sell Cesc Fabregas? As far as I am concerned, we don't have to. But it depends on the manager. There is no denial that the current formation actually restricts Cesc and we may not get most out of him. But a tactical change could see him dominate Barca's midfield for long and his natural understanding with Messi (they have been playing together for ages) would make Barca's attack really dangerous once again. That may require a formation rethink. One way to do it will be to go with a 3-4-3 formation with a diamond in midfield (with Cesc on top of midfield. See the picture below :
Such a formation allows Barca to dominate the midfield and the attack clearly. There will be questions raised about defending, but since we retain dominance in midfield we will be better there too. Also this formation should bring back the best in Barca's pressing. There could be concern about Messi and Cesc overlapping in their roles, but they could easily sort it out. Another formation is the one with a double pivot in the midfield
This may be viewed as a rather defensive formation and may require individual players to step it up to increase the tempo. But still this will be better for Cesc has his lack of defensive awareness will not hurt the team. May be there could be another formation which can get the better out of Cesc Fabregas. But there is no denial that a tactical change in the team's strategy is needed to get the best out of Cesc Fabregas. We have to think about how to utilize his strengths; at the same time that should not undermine the strengths of Iniesta, Messi, Xavi, Neymar etc. May be it's a time for a tactical evolution at Barca. The big question is whether it will happen? If it doesn't, then Fabregas' future could be lying away from Camp Nou.
All About FC Barcelona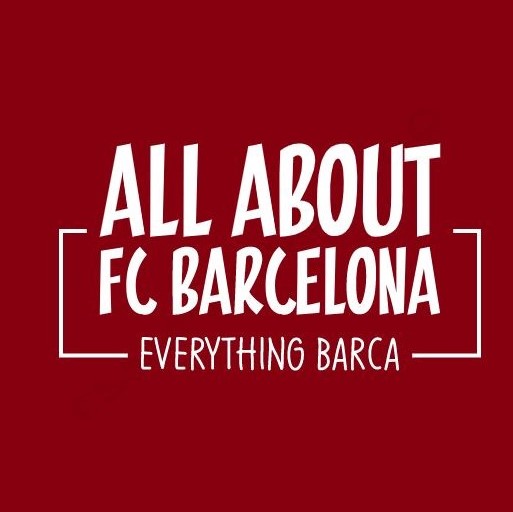 AllAboutFCBarcelona.com is a Blog dedicated to the Most prestigous Club in the world, FC Barcelona by an ardent fan. Here I discuss about the Latest happening surrounding our Club and present my Views about the same.