The reluctant hero is always fun to play
Strange has been this season; like an obedient and polite school boy Barca has tried their best to stay out of the La Liga fight especially in the recent weeks, only to be dragged back right into it by fate, circumstances, whatever you may call it. Last Saturday night we said goodbye to whatever remaining La Liga hope, forward to Wednesday night - Barca's La Liga hopes are up and running big time. May be Barca is destined to play the reluctant hero this time around.
A reluctant hero is a tarnished or ordinary man with several faults or a troubled past, and he is pulled reluctantly into the story, or into heroic acts. During the story, he rises to the occasion, sometimes even vanquishing a mighty foe, sometimes avenging a wrong. But he questions whether he's cut out for the hero business. His doubts, misgivings, and mistakes add a satisfying layer of tension to a story
How well this describes the emotions each of us is facing? Barca has been pretty poor recently. They were expected to keep on fighting, but they have fallen short time and again especially when the pressure was on them. Now by the sheer turn of circumstances they face a situation where we could win the League without being at our best, with effectively one majestic performance. Betting houses have gone crazy, fans have gone crazier. If you have any idea of what's going to happen in two weeks' time, then don't hesitate to make a football bet at William Hill. Positions have changed so much in a span of days that one would go crazy thinking how things will end up on 18th of May.
Last week before we started our match, the destiny of La Liga was firmly in Atletico's hand - they were four points clear of Barca, had a six point lead over Real Madrid(who had a game in hand). Things were not looking bright for us, but still Iniesta and company said they will fight till the end. By the time that game ended, without the much promised fight, we said goodbye to La Liga. Even the players appeared to have conceded the fight. By Monday, we were still alive mathematically. Atletico Madrid had their fate in their own hands, Real had it in Barca's hand and we had it in Real Madrid's hand. The worst fears of handing the trophy to Real Madrid with a victory over Atletico at the Camp Nou started popping out in every Barca fans' mind. Just imagining of seeing that at Camp Nou gave me sleepless nights. It was a scarier thought than us ending without any meaningful silverware this season. But then we had no idea what "La Liga" had in mind of each set of fans?
So come Wednesday, Real Madrid visiting Real Valladoid, a team involved in a tense relegation battle at the bottom, a match Real Madrid was expected to win hands down. When it ended the destiny of Real Madrid's league was placed in hands of both their rivals - Atletico and FC Barcelona. Some reckon their La Liga journey has effectively ended; but the way this season has gone it may be too early to call. But regardless of that Barca now have their fate in their own hands. They don't have to pray for their opponents to lose but just have to pray for their own team. And the way we are playing currently, we may require a fair share of prayers to win at Elche, another team involved in that relegation battle.
True to the nature of La Liga, the battle for top and bottom have been heating up recently. The only change this season is that instead of a two horse race, we are seeing a three horse race. At the bottom it is business as usual. Real Betis has been relegated. The fight to escape the rest of the two spots involves six teams - Osasuna, Almeria, Getafe, Valladoid, Granada and Elche. This week will be decisive in deciding who all will be left to fight for the title.
Atletico will be hosting Malaga, Real Madrid will be visiting Celta de Vigo and Barca will be visiting Elche. Out of this we have the least threating opposition and the most dangerous equation, why? Simple Celta is lying in 9th and Malaga is lying in 13th. Malaga has a huge relegation battle happening below them, but they are more or less safe. That means the capital side plays against opponents who may not have much to fight for. But we have got Elche, who has to get something out of this match to be safe. To make matters worse we have dropped point mostly in our visits to relegation threatened sides. Real Madrid meanwhile will be praying for Malaga to stop Atletico from winning at home. An Atletico win will effectively end Real Madrid's La Liga hopes. It's yet another do -or die weekend for three of La Liga's top sides, those who win will remain to fight another day.
All About FC Barcelona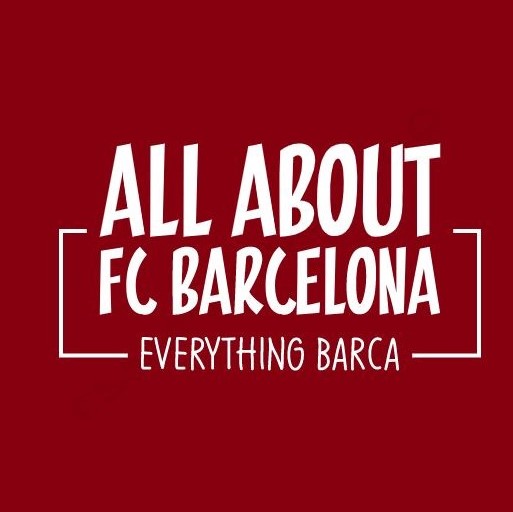 AllAboutFCBarcelona.com is a Blog dedicated to the Most prestigous Club in the world, FC Barcelona by an ardent fan. Here I discuss about the Latest happening surrounding our Club and present my Views about the same.