You can hear rumors. But you can't know them.
That's precisely the fun about rumours, they are to be heard, believed and forgotten. But they are capable of upsetting the emotions, destroying relationships, invoking hope when none exists; but in the end it's not the rumour which is at fault but the idiot who believe that! Then in a transfer season, we all play that innocent idiot part to perfection. So currently we believe that the club is going to sell 16 of it's players, has already signed defenders who will strengthen the defense and the best of all - Zubizarreta, our sporting director has drawn a list of 80 players who we are interested. Yup, you heard it right, 80! That too by a man who could not draw a list of two defenders to buy last season. Once again we are bombarded with rumours, most of them would turn out to be damn lies. Then some would argue that there are not rumours, but fresh news broken out by Catalan media houses. But we all knew when it comes to Sport and Mundo, every rumour is the news and every news is a rumour.
So apart from the big hopes of wonderful signing, there could be some event taking place at the club. The first and foremost is the expected extension of Lionel Messi's current contract. The renewals of Barca player were the subject of constant speculation, courtesy Marca and AS. All the lies that were spun upon this - Messi's attitude, his demand for higher wage, his insistence of the club signing Aguerro etc will crash down like a house of cards. Then the club were also at extreme fault allowing the situation with their best player to worsen. It all may have started with publically the idiot name Faus opening his mouth. But there is no denial that the relationship between the current management and Lionel Messi is less than ideal. He is expected to sign a contract which will get him 20 Million per year with an additional 4 million as bonuses.
Amidst the renewal of Messi's contract, there are clear indications of one of Barca's marquee player leaving the club this summer. Dani Alves, have openly commented that unless the atmosphere with the club (read management) changes he may have to look at other options beyond this summer. There are serious rumours (this could be trusted) about him joining PSG. Barca may not be that keen to keep him. He is still a better option than many but at 31, Barca may be looking at younger options.
In between all this, we have a great news - it is confirmed that Bojan Krkic will be returning to Barca this summer after Ajax refused to extend the loan deal. Now he will train with Barca first team in pre-season, and then would be shipped out. It is time Bojan take a look at where he is at in terms of footballing level. He may have been undone by a injury layoff at Ajax, but his attitude level was openly questioned by Frank de Boer. It is so sad to see a great talent like him go to waste.
All About FC Barcelona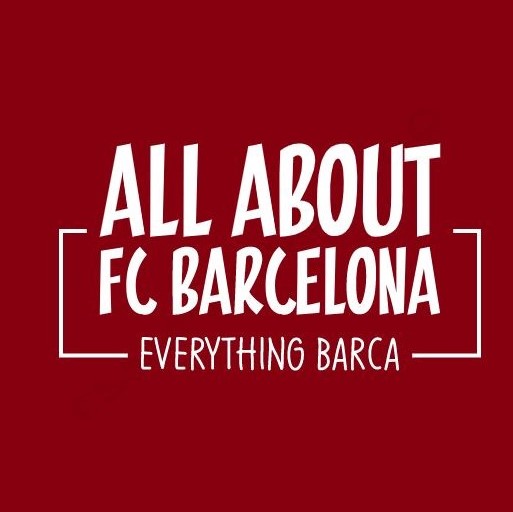 AllAboutFCBarcelona.com is a Blog dedicated to the Most prestigous Club in the world, FC Barcelona by an ardent fan. Here I discuss about the Latest happening surrounding our Club and present my Views about the same.