Every crisis is an opportunity in disguise and for Barca, Messi's absence due to injury may be the crucial one which could define the destiny of the season.
Losing your most talismanic player in one of the most crucial time of the season is never a good thing. No amount of inspirational words nor confidence evoking statements from Management or Players are not going to make it any less bearable. Lionel Messi has been the pivot on which this Barcelona despite it's short comings have been performing. And losing his presence in some of the most crucial matches of the season is like cutting half of the team out!

But then worrying about the thing which we can't change or re-write seldom helps any cause. Messi's absence in the matches against Inter, Real Madrid, Cultural Leonesa (which anyways he was supposed to miss), Rayo Vallecano and mostly Real Betis is the truth which is staring us at. Let's take a look at how the team can cope and maybe emerge for the better from this mid-season crisis.

The Chinese use two brush strokes to write the word 'crisis.' One brush stroke stands for danger; the other for opportunity. In a crisis, be aware of the danger--but recognize the opportunity. John F. Kennedy
The earliest we are going to see Leo Messi in action would be the away match against Atletico Madrid on the 25th of November. Going by the schedule of his recovery announced by the club, he may recover in time to face Real Betis. But then with an International break coming immediately after, it would be better to delay his re-entry after the break. And we do need him in full force against Atletico away from Home and also for the latter part of the season.

How the Team will Cope Messi's Absence?
The biggest worry for the majority of the fans is how the team will cope in his absence. In reality, we haven't been firing in all cylinders and as I mentioned in one of my previous post, it was the courtesy of Messi we are still in good shape in League and in Europe. The impact of Messi can be understood from the sheer stats of the - in League, we have scored 23 goals out of which Messi score seven and created another five. That's half of Barcelona's goals in total.

Now if you consider role he played in the other goals, we could easily say that Messi was involved in more than 75% of Barcelona's goal in the season. In Europe where we are sitting pretty, the dependence on Messi is more staggering. He has scored five goals out of the eight we scored in the group. That simply is too much of a dependence to start with. Maybe it's just the presence of such a player on the field!

Fans and Football writers come up with strange statistics and reasoning to find comfort in the worst of crisis. The moment extent of Messi's injury came in to picture, the emergence of articles showing how Barca fared better in Messi's absence also subsequently emerged. Even mainstream Media are getting into this nonsense - Lionel Messi injury is GOOD news for Barcelona. This is how we can skew statistics to give a completely different picture of every event. If his absence makes us better, Why not sell him?

Half of the matches he missed after he becomes a regular starter was inconsequential matches. Even in some very tough matches, we had fared well even in his absence. I still remember how we did well when he was out with knee injury in Luis Enrique's first season. We didn't struggle much in that season. But at the same time, we should not forget how he had to limp into a match to help us qualify to the next stage in the Champions League.

Lionel Messi's loss is a huge factor for Barcelona, the sooner we realize that the better. That doesn't mean that we will lose all our matches from here on. It simply means that Barcelona will not be the kind of force it used to be and unless the players adapt we may not fare well. But Barcelona have enough players to cope with his absence even though we have two very important matches in the period.

Messi's absence will give more Playing Time for Dembele, Malcom, Munir, and Vidal
For players like Dembele, Malcom, and Arthur, Messi's absence would be like a God-Given opportunity to cement their places. The initial opportunity would go to Dembele, who looked pretty unimpressive after coming on as Messi's substitute. He needs to shift his gear if he intends to fight for the place in starting eleven.

The secret of success is to be ready when your opportunity comes. Benjamin Disraeli
Dembele was a regular starter for sometime in the season and it seemed like this will be a break-out season for him. Things changed once Arthur started to impose himself in the midfield. Which meant Coutinho moving further up and that automatically relegated Dembele to the bench. Valverde's stupid insistence of playing the 4-3-3 is not helping him either!

In a 4-3-3 formation with Arthur in midfield, Dembele can only hope to be on the bench. At least he has a better fate than Malcom, who for some reason is not even included in the squad nowadays. People are speculating that we bought him to extract revenge of Roma not because Valverde actually needed him. Hope these are mere speculation; otherwise, it is quite cruel on a very promising player.

Munir, Rafinha, and Vidal would also be eying for a spot in Messi's absence. Munir has been getting some opportunity as a replacement to Saurez but is yet to make a serious impact. Vidal and Rafinha strangely are not getting any opportunity and will struggle until Valverde changes the tactic a bit. Regardless of all these, some of these players will get that rare chance and time to enforce themselves as a player in Messi's absence. They better not let it go.

Messi's Injury Lay-Off Present Valverde an Opportunity of Life-Time!
With Messi absent, it would be foolish if Valverde goes with the same strategy and formation. Messi's ability to create chances allows the Coach to employ himself in two roles - as an attacking midfielder and also as a goal scoring attacker. With Messi gone, there is no one like that. If Valverde realizes that factor, which is a big If; then this should give him an enormous opportunity to experiment with strategies.

With Messi not there, he is presented with a rare opportunity to look at the bunch of players he has and decide on the strategy to use to get the most out of them. If the idea is to get one of the player to make up for Messi's absence, it would be like shooting one's own feet. It's not one player, but the entire team and the strategy which needs to make up for Messi's absence.

Every crisis presents an opportunity in itself if one has the courage to face it fearlessly. Valverde has been lacking that courage for long. But if he approaches this with the right attitude, he would be presented with a great opportunity to fine tune this team like never before. But it will all depend on the Manager's attitude!

All About FC Barcelona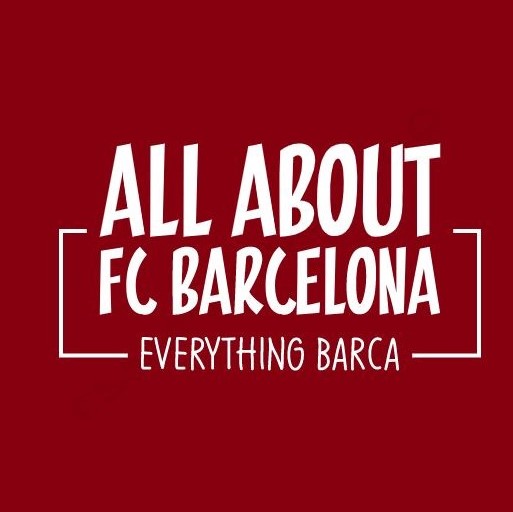 AllAboutFCBarcelona.com is a Blog dedicated to the Most prestigous Club in the world, FC Barcelona by an ardent fan. Here I discuss about the Latest happening surrounding our Club and present my Views about the same.