Barcelona Football Club continued their stumbling way of defending the La Liga title with a 1-1 draw against Valencia at the Mestalla. I am not sure whether this way is proper for defending the title. Regardless of What I think, Valverde likes this style. He is on a mission of proving his critics right and he is doing a great job in getting it done!

Let's look at the three points we could take back home from this match. May be there ain't much, but with Valverde in change there is no Guarantee of anything better in future.

1. Arthur is Closer to Xavi than we Think - THE POSITIVE
Arthur was an unknown entity for many at the start of the season, may be till last week. But now after starting two matches in a row, there is no doubt that he has impressed everyone. He is the closest we had to Xavi in recent times and his ability to control the tempo was something missing from our midfield.

He still needs to improve and learn a lot about the trade. But for a 22 year old, he is showing amazing reading of the game. There was a moment when he turned away from his marker and passed to Alba and then in turn smartly blocked the player so that he couldn't press further. The more he plays he will improve and if we remain patient we may have one of the best in our line up.

2. Messi Carries this Barca Side all Alone - THE NEUTRAL
It's not a bad thing to be reliant on your star player; but to be this reliant is criminal. This team sometimes gives an impression of Messi and some other ten players. This season, he has been dropping deep to create chances and build the link up. That means he had to cover lots of spaces to be in the box to score the goals. Then he is not given leave from that duty also, scoring goals.

At this moment it appears so great describing the kind of Super-Human effort out 'Little Argentinian' is producing; but sooner or later, this could break him. And we will regret that big time, if that happens!

3. There is no Hope of Valverde Changing - THE BAD
It's pointless to hope that Valverde will understand what is wrong with the team and react. I have written earlier about the folly of trying to play as if Iniesta and Xavi are available at their Prime. But nothing gets into his head.

Now everyone is amazed why he not opetd for substitution in the match earlier. For me, that's a stupid question. He has been doing this whole his Barca Managerial Career. How did we get knocked out by Roma? Because Valverde refused to make necessary changes when entire momentum was swinging away. Until Messi reacts and create a ruckus, it seems Barca Management will keep this idiot!

All About FC Barcelona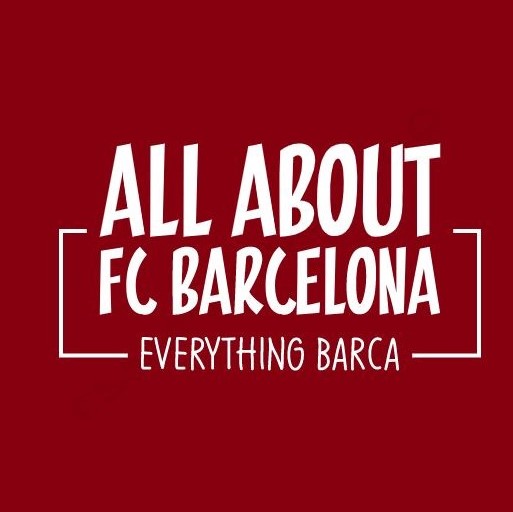 AllAboutFCBarcelona.com is a Blog dedicated to the Most prestigous Club in the world, FC Barcelona by an ardent fan. Here I discuss about the Latest happening surrounding our Club and present my Views about the same.