This Clasico has so much at stake for both Managers with completely different perspectives. For Real Madrid's Lopetegui, this could be the last chance.
FC Barcelona vs Real Madrid Match Preview
Spanish League has been on for a quite ride this season in contrast to the previous seasons. There is not a single team from the Capital Side in the top four going into the season's first 'El Clasico'. That in itself is a rarity of serious kinds, and then think that the top two spots are occupied by the Two Catalan Giants. What a situation for the rebel Republic.

Julen Lopetegui could be Facing a Potential Sack Coming to this Match
Rumours are flying thick and fast at the Capital side giants. The latest is that irrespective of the results Julen Lopetegui will be sacked by tomorrow night. The potential replacement in the form of Antonio Conte is already lined up. A poor result against FC Barcelona would make it easy for the management to fire him. But if the result goes in their favor, an absolute messy situation is going to emerge.

It's so easy to sack him, isn't it? When your team is coming into the biggest match with their rivals struggling for goals and losing two on a trot in the league and have failed to win any of their last four league matches; you don't expect anything else. And that too at Real Madrid. The surprising fact is how he managed to survive this long.

FC Barcelona would Hold the Advantage in the Match
Barcelona goes into this match with a better advantage than their rivals. First of all, it's their home match. Secondly, Barcelona finally put a stop to the winless streak by defeating Sevilla 4-2 last week and regaining the top spot. Add to that the way they performed against Inter at home in mid-week; that prepares them perfectly for this encounter.

Valverde would most probably go in with an unchanged line-up against Real Madrid. We should not expect any change. The only chance of change could be Semedo coming in for Roberto. One question would be on everyone's mind would be whether Valverde will go with Dembele. But the chance of that happening will be quite remote, as per the latest report Valverde has lost confidence in the Frenchman.

Despite the struggles recently in La Liga, Barcelona should consider it as a failure if they come out of this match with other than three points. Lionel Messi's absence will make life tougher for Barca, but by going Real Madrid's recent form Barcelona still hold the upper hand.

All About FC Barcelona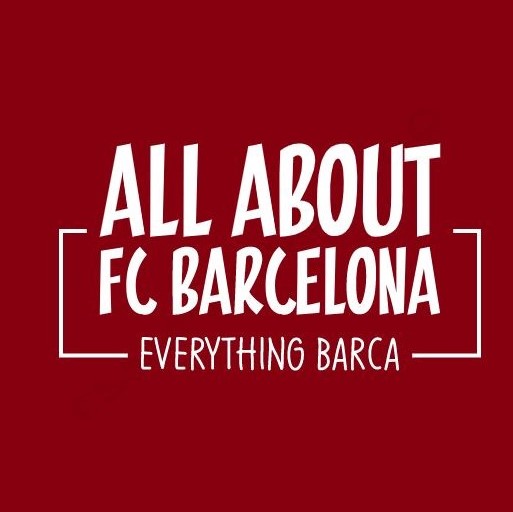 AllAboutFCBarcelona.com is a Blog dedicated to the Most prestigous Club in the world, FC Barcelona by an ardent fan. Here I discuss about the Latest happening surrounding our Club and present my Views about the same.