It's been tough going for Ousmane Dembélé at Barca from the moment he has stepped foot on Camp Nou. despite being just 21 years of age, a lot was expected from him. It is safe to say that he was disappointed by the output he has produced, considered the trust many had him in. But then is it all only his fault?

The biggest obstacle for Dembélé's career at Barcelona is the huge price tag with which he came in. It is unfair to hold the cost of his acquisition against him while judging him, partly it was the circumstances fault. Neymar was brought at an enormous price by PSG which completely inflated the market and simply hyped Dembélé price also.
Regardless of the price tag attached, Dembélé's brief career has not started the way he would have liked. This season it appeared that it will be a break-out season for the French International. The initial performances also pointed out in that direction, but a brief injury brought in Arthur into the starting eleven and Barca looked more composed the moment he came in.

The more Arthur was settling in, it was getting extremely difficult for Dembélé to make a come-back. And few opportunities he got he squandered away recklessly. In that backdrop, there were rumors emerging about the club asking Dembélé to start looking for a club in the winter window. How credible are the rumors is anyone's guess!

But the entire scenario has taken a 180-degree turn with his exceptional performance against Real Madrid. In that match, he showcased what he could bring on the table for Barca, which none of the other players could offer - speed. Now regardless of the rumors being true or false, one could easily bet that he is going to stay. In that backdrop, I am detailing three reasons why Dembélé should accept the substitute role for the time being.

Patience is not simply the ability to wait - it's how we behave while we're waiting. Joyce Meyer
1. Dembélé, unfortunately, doesn't make the Cut for the Starting Eleven
Despite the talent he poses, Dembélé hasn't done anything spectacular to warrant a place in the starting eleven. He was getting the start-up role at the start of the season. But the moment, Arthur made the midfield role of Xavi his, he simply was relegated out. Coutinho himself had to move out to the left attacking winger role, a role which he is more suited for than the midfield role. That means Dembele had three players ahead of him in the attacking role - Messi, Suarez, and Coutinho. Now that's a battle lost before the war started.

2. Valverde's Insistence on 4-3-3 means, Dembélé needs to wait
Valverde has insisted on the 4-3-3 formation in recent matches. Now with Arthur establishing himself, it makes sense to play this formation. Another reason why he is not experimenting much with the formation in the absence of Messi would be that he doesn't want to complicate things when Messi returns. With the way team is playing now, nothing much has changed and when Messi comes back no change is needed, he simply has to take back his position from Rafinha.

As I mentioned in an earlier section, in a 4-3-3 Dembélé can only occupy roles which are currently occupied by Messi and Coutinho, an impossible task! Until Valverde experiments with the formation, move to a 4-5-1, or a 4-4-2 or a 3 man defense, Dembélé will struggle to make the cut. I don't see Valverde being confident enough to try any of these formations currently!

3. The Super Substitute Role has it Perks
Dembélé should understand that despite the disappointment in not making into starting eleven, the super sub role suits him well; especially considering his consistency and experience. That's a role where he had to be brilliant in flashes and also just set into a scenario which is already playing out. The pace becomes a great asset for Valverde, especially against this Barca side, which is luckily moving back to possession and pressing kind of football.

No one expects him to do the miracle in this role so the pressure would be less. He could replace anyone based on the need and still make his mark as he is one of the better transition players available in the team. If he understands that fact that his role is to facilitate Messi and company, then he could do wonders in this role. Also, that gives Barcelona a different angle of attack and if it works out, Barca fans will be calling for him around the half-hour mark.

All About FC Barcelona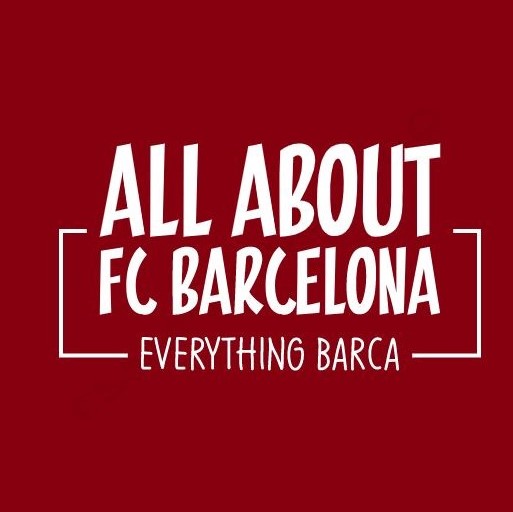 AllAboutFCBarcelona.com is a Blog dedicated to the Most prestigous Club in the world, FC Barcelona by an ardent fan. Here I discuss about the Latest happening surrounding our Club and present my Views about the same.