It feels quite strange to say this, but Barcelona Football Team looked a very balanced side without Lionel Messi in it. It's not like our Talisman creates an imbalance or make them struggle ones he comes back to the side. On the contrary, he helps his teammates more than they help himself.

Regardless of that one has to admit that in his absence in the team, the side looked really good. And all of it is down to one person - Ernesto Valverde. It's not Messi's absence which has worked wonders, instead, it's Valverde's change in leadership style which has made the thing work wonder.

Let's look at what changed in Valverde's approach which has resulted in such a real turn around. As I wrote earlier, How Messi's Injury can turn out to be the Best Opportunity?, Valverde surprised everyone by completely taking control. If one has to detail what has changed in Valverde, we could detail the below:

1. Messi's absence has Brought out a Fearless side of Valverde
Fearless, that has to be the word to be used when detailing the recent changes. The best example would be last match, the Clasico. When Real Madrid was taking us on, surprisingly Valverde reacted with an offensive move. A few days back, no Barca fan would have anticipated Valverde making those moves. We had seen many times he struggling to read the game and failing to make necessary changes.

But in the last two matches, we have seen a different Valverde. It looks like, he doesn't have Messi to pull miracles to save him and that has forced him to be fearless. Something he used to do when he was in charge of the Basque side. Let's hope he retains that aspect of his decision making when Messi returns. If he does, Messi could be empowered heavily and take this team to another level.

2. Fringe Players are Fighting for their Spot
Another factor that is helping Valverde is the spirit shown by the non-starter players. When Rafinha came in unexpectedly to starting line-up, I expected Dembele and Vidal to drop their shoulders and give up their fight. But none of that happened, instead, they are showing exceptional fighting spirits and we have already seen that in the last match. Dembele was instrumental when he came on, whereas Vidal in the small time he was afforded has been bringing a different angle to Barca's attack.

3. Senior Players are Taking More Responsibility
There has been a markedly different attitude from the senior players with the absence of Messi. One thing is clear, despite missing their best player, pride drives them forward. Saurez, Busquets, Pique all have upped their game and Alba has been in different form throughout. The only exception is Coutinho, who drifts in and out the game. The uptick in Saurez's form will be a very big boon for Valverde when Messi comes back and when the 2nd part of the season starts.

All About FC Barcelona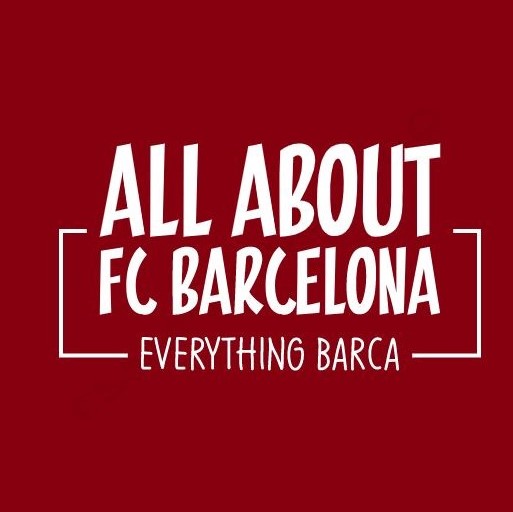 AllAboutFCBarcelona.com is a Blog dedicated to the Most prestigous Club in the world, FC Barcelona by an ardent fan. Here I discuss about the Latest happening surrounding our Club and present my Views about the same.