FC Barcelona continued their winless streak in the league to the fourth consecutive match with a 1-1 draw against Valencia at the Estadio de Mestalla.
Barcelona Football Club continued their winless run in league to an unprecedented fourth match in a row. I cannot remember a situation like this happening in recent times. Like last match, we had to rely of Lionel Messi's heroics to save at least a point from the match. But unlike last week, this time this performance cost us the top spot on the table.

Sevilla FC who earlier moved to top of table, cemented their position at top after Barca's draw. Barca's next match after the International break will be against leader's Sevilla, which means there is a huge possibility of the winless streak extending to a fifth game.

Valencia displayed a Master Class in defending Messi
Even though Messi was the saviour to an extent for Barca, one have to admit that Valencia did a splendid job in defending his threat. It was a master class in "How to defend against Messi Threat' and could be something which other teams could employ against us. They brilliantly cut all the channels, especially the left while defending against Messi; but Messi still being Messi found a way.

Valencia's life was made easier without any doubt by the early goal which we conceded of a corner. The zonal marking went bonkers, with all defenders struggling get a decent touch on the ball. The early goal shocked us an we struggled to impose our will. Without any doubt, Valencia was dominating and had the better chances.

Barca did attack but had no serious threat on goal apart from a Messi shot from outside the box. The pitch didn't help and the 4-3-3 formation was being scuttled by a compact Valencian defense and midfield. But the Messi changed the course of the half with a brilliant piece of skill. In a packed midfield, Messi placed the ball to Saurez through the legs of Valencian player and ran and latched onto the perfect lay off from Saurez before unleashing a shot on to the far left corner of the goal.

That goal changed the complexion of the match and we suddenly was in total dominance. Valencia was struggling to get a foot hold in the match. It was no surprise that the half which looked balance suddenly ended with Barca having more than 70% of possession.

Valverde Continue to Sleep at Job after Break
It baffles everyone how Valverde keeps on mis-reading the game after the break; or may be 'Not reading at all'. Everyone expected a reaction from Valencia; for God's sake they are playing at their home! The only one who never understood the same was Valverde. If Barca ended on the ascendancy in the first half, it was a different equation in second half.

Even though we had majority of possession, Valencia looked the better side and had the better chances. Our best Chance fell to Coutinho after a piece of great play between Messi and Saurez, but the Brazilian hesitated and the moment had passed. Apart from that I seriously don't remember a semi-good chance in the match.

Around the hour mark, the game was looking for a different direction and we had players like Malcom, Dembele and Vidal who could have given us a different focus. But then we are stuck with a Coach who sees substitutions as a time wasting tactics. So he waited till 85th minute to make the first substitution and it was too late. You need to understand that we were looking for a victory in this match and he did this!

Any sane coach would have taken off Rakitic and brought in Dembele around the 60th minute and then brought in Vidal after that. That should have given enough time for these players to help Messi to change the game's course. But Valverde won't do anything which appears sane.

It was once again a poor performance, courtesy of a Coach who have no idea what he is doing. The positives were Messi's form and play and obviously Arthur's control in midfield. He needs to still improve his offensive play, but he is the closest we have in Xavi mold. The chances of things improving looks bleak with Valverde in charge and that's a decision for the management to deal with quickly. At this rate, Management should not even bother about his renewal discussions!

All About FC Barcelona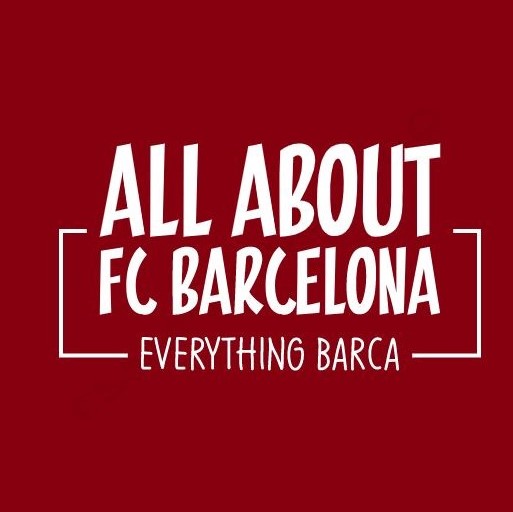 AllAboutFCBarcelona.com is a Blog dedicated to the Most prestigous Club in the world, FC Barcelona by an ardent fan. Here I discuss about the Latest happening surrounding our Club and present my Views about the same.