The cost of continuing with a clueless, uninspiring and non-innovative Coach at the helm will be too much for Barcelona Football Club to pay in the latter part of the season.
Barcelona Football Club by tradition is a club which takes it time to make decisions; not in my memory I can remember a situation where a Coach has been booted off mid way to the season. Then Barcelona also didn't face a situation like this that often! We have been without a victory in last four games in the League and that in itself is a crisis of sorts at Barca.

The next match for Barca will be the one against League Leaders Sevilla at the Camp Nou. On the last matchday, we surrendered the League Top position to Sevilla and it would be a tough act to get that back; even at the Camp Nou. Sevilla away from home has been in some for scoring thirteen goals and conceded five.

Valverde's Time at Barca Should Have Ended Long Time Back
If I have to recollect the exact point at which I lost faith in Valverde, it was that match against Roma. It wasn't that we got booted off yet again at the Quarter Final stage of the Champions League; it just the unbelievable absurdness which was at the display by the Manager. The players don't get away with it, but that loss was all Valverde's fault.

At no point, he was able to read the game and make necessary adjustments. And that too in a team which is full of players who could play in different positions. With every attack, Roma was gaining confidence and everyone could see that; except the guy who matters most. Even the players were looking desperately for help to him but he was in his own world.

In the start of the season, I have written 'It's all about Champions League this Season'. Like Messi said at the start fo season, we cannot go on without winning Champions League for another season. We always thought we will remain probably the most competitive team in the League. Now even that is in trouble.

Barcelona will Not Succeed in Europe with Valverde at Helm
Success does not consist in never making mistakes but in never making the same one a second time. George Bernard Shaw
Making mistake is normal, there are none among us who don't. But when you fail to learn from it and adjust to it, it becomes unforgivable. Especially when you are holding the hopes of millions of fans. Guessing Valverde's tactics through the match has become a predictable affair.

None was surprised to see Valverde making no substitutions till almost the end of the match against Valencia. You have been tuned to expect that from him. To make changes he should have the ability to judge where the match is going; he is devoid of that sense. hence he lives in a cocoon where his belief that nothing needs to change gets reinforced.

It pains to see the Management going crazy talking about his renewal; especially with him in charge fans are 'Losing Hope' every moment. When everything goes well in a match, things are rosy but if it starts to change then Barca fans have no hope. That's because they know very clearly Valverde won't be able to read any signs. And that will sink us in Europe once again this season. It's just to be seen at what stage we will go out; but out we will go.

Messi and Ter Stegan has been saving Valverde's Job
If there are two players Valverde needs to be grateful at this moment, then it has to Lionel Messi and Ter Stegan. These two have been saving his rear from getting kicked for some time. Without Messi, we wouldn't have secured at least a point in our last few games. At the other end, Ter Stegan has kept the conceded goals to a respectable amount.

There has been no shape to our midfield this season with Valverde. He looks absolutely clueless and at Barca midfield dominates everything. If midfield can't control, the defense will crumble; and that's what we are seeing lately. And there is no hope for it to be corrected.

Lionel Messi has been doing a triple shift at times - organizing the play, creating chances and scoring goals; sometimes even organizing the defense. This can't continue for long. If it continues for long, we will not be with the service of the Argentinian for the latter part of the season. Despite being one of the 'Greatest of All Time' he can't do it all alone. Strangely he has been carrying Argentina all alone these years; now with Valverde in charge, he may have to carry Barcelona all alone.

Barcelona will not get a Better Time to Fire Valverde
Many would argue that if we fire him we will be anyways killing the season. And also there is a question of replacements. I believe there are enough replacements who will readily dive into this job. Will write another article on potential candidates. From the time point of view, we will not get a better chance than now to fire him.

Currently we lie pretty well in Champions League Group and despite all the troubles is at the second position in the table. The league is not even at midway this time around. We may have a Clasico coming in a week's time, but then they themselves are struggling like us. With two wins already in the pocket, we are more or less guaranteed to qualify from this group.

If we let this opportunity go by, then we may have to pay a bigger prize. The biggest worry for me is the attitude and the spirit of the team. If we play like this for some more time, the team itself will be lacking confidence. And if we have to do a course correct later on the season, we may have huge stakes especially in the latter part of Champions League.

All About FC Barcelona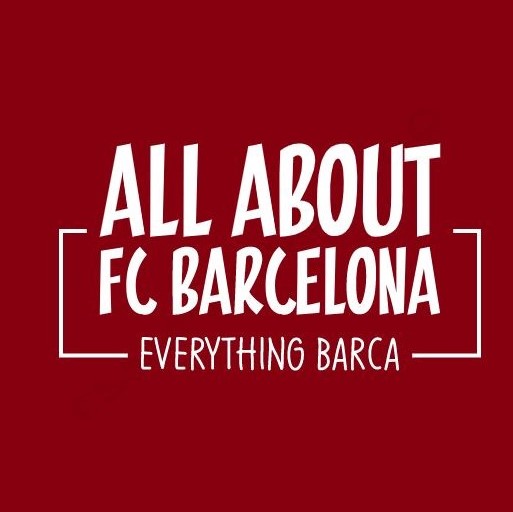 AllAboutFCBarcelona.com is a Blog dedicated to the Most prestigous Club in the world, FC Barcelona by an ardent fan. Here I discuss about the Latest happening surrounding our Club and present my Views about the same.