In the second semi-final of this season's Champions League, Bayern Munich holds a slight upper edge after winning their first leg at home. No prize for guessing who scored the goal and who was declared the man of the match. Yes, indeed it was the Dutch star Arjen Robben, who once again overshadowed everyone in his team. It is becoming quite a habit for Robben to push this above average Bayern team to greater achievements. It was his screamer against Fiorentina, which put them into quarter final. Again against Manchester United at Old Trafford another sensational goal helped them to proceed to semi-final. Robben has once again started to show the great form and skill he showed at Chelsea. He has formed a lethal partnership with Ribery which has seen Bayern perform really well in Germany and also in Europe. Something they have failed to do in recent past.
Robben outshone Ribery in Recent Times
Frank Ribery has always been linked with both FC Barcelona and Real Madrid. Ribery himself have hinted that he would prefer a move to either of these clubs next year. But the more I see Ribery playing at Bayern Munich, the more I get impressed with Robben. I am not saying that Ribery is a bad player. He is one of the best available at this moment. But he has been constantly over-shadowed by the knacky dutch man in his team. A clear look at FC Barcelona squad will point out the positions we need to reinforce this summer. One of the most urgent requirement is in the front left position of a 4-3-3 formation. Henry is way past his prime and most probably will move to United States of America next year. The name constantly linked as a replacement for Henry is Frank Ribery. Ribery naturally should fit into that role and should be able to play well with this Barca side. Another player who is in Barca's radar is David Silva of Valencia, a more appropriate choice. Signing David Silva will give us options upfront and also in the midfield. But let keep Silva out of the discussion for the time being.
Ribery's Fitness will be a major concern
Real Madrid has always made their intesion clear on signing of Riberry. Ribery has not yet expressed his preference amongst the Spanish giants. But with a very highly injury prone history Ribery signing could become a double edged sword. If he is fit he will provide a great option for Guardiola, but the problem is his fitness. He has a history of getting injured easily, the best was in Euro where he went in for a challenge and got himself injured. Ribery has been good this season, but was largely overshadowed by Arjen Robben. Robben has proven again that he is a big match player. Real Madrid would be cursing the decision to offload him and Sneijder. In contrast with Ribery, Robben would bring in more options into this Barca side. He has one of the most prolific long range shots. He is not that bad with free kicks also. Being a dutch player, a liking to total football philosophy should naturally come to him and he is definitely quick.

He also can be used a free running winger upfront or in the midfield. At a year younger than Ribery and with Physic much larger, he could be in service for more time.

Signing of Robben, also has his risk factors. In Real madrid he was always known for his individualism. He would skip past opponents but instead of passing to his fellow team mate in great position will end up blasting the ball into the crowd. But Guardiola could reign in that tendency. He also has shown that he can shine at the presence of greater players, something he may have to do consistently if making a move to Barca. Compared to a Ribery, he would come much cheaper as Real madrid will not be there to inflate his prize. But the biggest obstacle for Barca (if they decide to opt for him) will be Bayern Munich. We have a great relation with Bayren and may not want to spoil that. Bayern looks like have receded to the fact that they may have to sell Ribery. That would make them hold on to Robben even more dearly. But Robben present a great option for Barca and looks like is in the prime of his career. We should atleast make an attempt to sign him.
All About FC Barcelona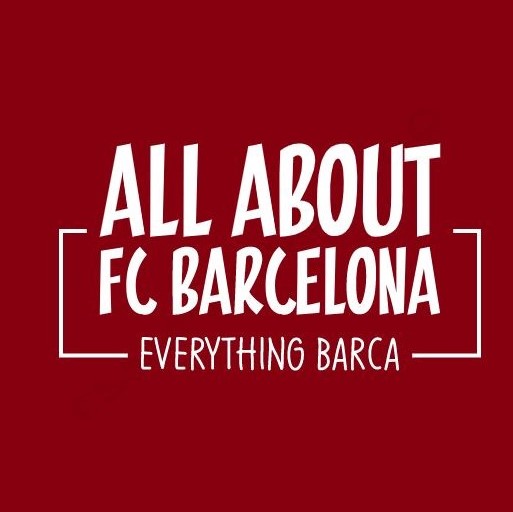 AllAboutFCBarcelona.com is a Blog dedicated to the Most prestigous Club in the world, FC Barcelona by an ardent fan. Here I discuss about the Latest happening surrounding our Club and present my Views about the same.