FC Barcelona vs Arsenal Preview - Let the Footballing Extravaganza Resume
Update : Iniesta named in the Squad to Face Arsenal
A week has passed since the Barca - Arsenal clash at the Emirates; meanwhile both teams won their corresponding League fixtures but still everyone is talking only about the match at Emirates. With the first leg ending at 2-2, the tie is still widely open. FC Barcelona slightly hold the upper hand with two away goals, but against a team like Arsenal, away goals may not matter. Both teams have a huge number of players out for this tie. For FC Barcelona, captain Puyol is suspended along with Pique, Ibrahimovic is out of the second leg clash with an injury and Toure will be a doubtful starter. Meanwhile Iniesta is still recovering from his injury. Arsenal has a pretty bigger line of absentees - Gallas, Arshavin and Cesc Fabregas both are injured, the latter is anyway suspended for this leg. Song is the latest one to be ruled out for the match at Barcelona. Arsene Wenger has announced the squad which will travel to Barelona - Manuel Almunia, Lukasz Fabianski, Nicklas Bendtner, Eduardo, Abou Diaby, Samir Nasri, Denilson, Fran Merida, Theo Walcott, Craig Eastmond, Tomas Rosicky, Armand Traore, Emmanuel Eboue, Gael Clichy, Bacary Sagna, Thomas Vermaelen, Sol Campbell, Mikael Silvestre
Messi and Xavi are the key Players for Barca
Barca fans will be hoping that the team has taken some lessons from the late comeback of Arsenal at the Emirates, especially Gaurdiola. Arsenal players showed that they are a resilient group and will not give up on the task that easily. Coming back from two goals down to earn a draw, Arsenal definitely have the momentum to take on Barca. But it is also to be seen how much the last gasp victory against Wolves taken out of this young bunch. Arsene Wenger has identified Thoe Walcott as his main weapon against Barca. That means he will be looking to attack through the flanks more than he did in the home leg. Theo Walcott is certain to start the match and his pace on the right flank could spell trouble for Barca. Against Wolves, he was on fire on the right flank. In that background I would like to see Guardiola employ the traditional 4-3-3 formation against Arsenal, rather than the 4-2-3-1. But there are some interesting problems facing such a decision, which I will explain later. A 4-2-3-1 formation will see Abidal and Alves being left alone to deal with the pace of Arsenal on the flanks. Meanwhile Lionel Messi had an average match by his standard in the first leg ( only by his standard, otherwise had a good match), would be looking to show off his skills more effectively against Barca.

With Fabregas missing, there is a high chance of Nasri moving into the middle. That may be good news for Alves. Coming to FC Barcelona squad - Valdes on the goal is a cent percent certainty. The talk of the week was about how we organize the Central defense against Arsenal. There were some suggestion that Toure should be moved to the defense, but seeing how he performed in the midfield against Bilbao - it's better to keep him there. So my choice of defense will have Milito and Marquez with Abidal and Alves on each side. Marquez lack of pace could trouble us (something the midfield have to guard) but he surely give some good options in corner and free kicks. The midfield most probably will be made up of Xavi, Busquets and Toure. Toure is reported to be struggling with injury but I expect him to recover on time. The attacking line-up also is not quite clear. Messi and Pedro are both certain to start but the focus point will be on whom Guardiola will pick to play the center striker. Henry has done well against Stuttgart and Bojan have been performing well in last couple of matches. I have a feeling that Bojan will start after his sensational performance against Bilbao. But again there could be some serious trouble. Bojan has never been too much successful playing in the 4-3-3 formation, whereas has scored playing with the 4-2-3-1 formation. But with his confidence back we can expect Bojan to be more effective against Arsenal.

The key for Barca in this match will be the partnership between Messi and Alves on the right. Abidal looked great on the left side and should be able to deal with Walcott better than Maxwell. Maxwell also could provide another attacking option if he is played in the midfield. Meanwhile it is not yet clear whether Iniesta will be included in the squad. The Arsenal side lacks in serious experience with the Absence of Fabregas and Arshavin, but they still could trump Barca if we lose the focus. The deciding factor for the match will be to dominate possession in the first half and make it count with at least a goal. That will force Arsenal to open up and will see more chance to catch them on the counter. But an early goal from arsenal could turn the tie upside down. Barca has a tough week ahead with the El Classico clash coming at the Bernebeu, but Guardiola has to keep his players firmly focused on this match. Another deciding factor in this match will be the Camp Nou fans who can make life hard for the young Arsenal players.

This match promises to be another footballing treat and is certain to live up to the hype. The experience, the home advantage and the away goals should help FC Barcelona in winning the game. I predict a 2-1 victory for Barca.
All About FC Barcelona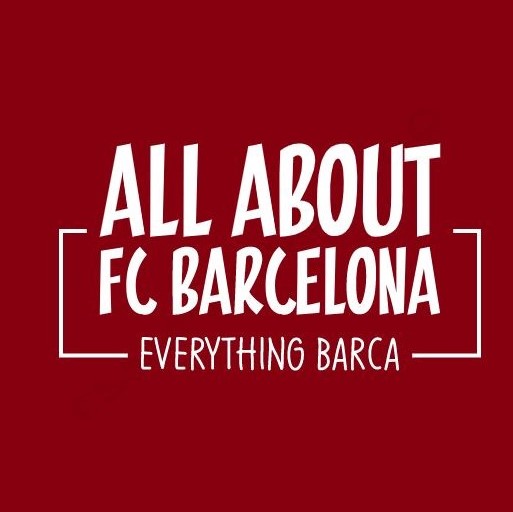 AllAboutFCBarcelona.com is a Blog dedicated to the Most prestigous Club in the world, FC Barcelona by an ardent fan. Here I discuss about the Latest happening surrounding our Club and present my Views about the same.