Barca have themselves to Blame for the Champions League Exit
Now with Barca eliminated, the time has come to do a post-mortem of the tie. Does it serve any purpose? I don't know but still we needed to see what all things went wrong. As I said in my FC Barcelona vs Inter Milan Match Report, the semi-final tie was made difficult by Barca's incompetent performance at the San Siro. The truth was that FC Barcelona with the players and the coach were complacent on the night and that resulted in our semi-final exit. It is not the first time this is happening in this season and Guardiola definitely has to take a huge part of the blame. The Copa Del Rey exit also was due to the above mentioned reason. In that match we failed to recognise the danger a very gritty Sevilla side could pose at home. No realising that danger, Guardiola send in a side with most of the stars missing in the crucial home leg. We never were able to repair the damage done in the home leg. A closer look at the Champions League semi-final defeat also gives you the same picture. Guardiola failed to understand the advantage Barca had in playing at home in second leg. Instead for looking for a 1-0 or a 1-1 draw we went for the kill and got killed.

Is it fair to blame Guardiola alone for these exits?

Absolutely not. But as the person who is making the big decisions, it is natural that he will receive the bulk of criticism for any failures. Like the great saying goes "Success has many fathers, while failure is an orphan". Guardiola is into his third year in professional coaching and has a lot still to learn. He has come up as a man who constantly learns from his mistakes and let's all hope that these failures strengthen him as a coach. One of the major criticisms leveled on him is his
insistence in playing certain players, regardless of their stature. It is not a secret that he favours Busquets as a defensive midfielder and it has not gone down well with many Barca fans, including myself. Busquets has been doing an excellent work so far, but I have always maintained that Toure is a different class and Busquets could struggle against defensively oriented teams. Looks like my fears did come true. In the system which we employ at Barca, the defensive midfielder is a very crucial role. With such a high line we need some one who is good defensively to take the pressure of the defense. Busquets is a better player going forward than Toure is, but what Barca really needs is a defensive minded midfielder. Overlooking him for the first leg at San Siro was a mistake of the same magnitude committed by Perez when he famously discarded Makelele as a non-essential entity.

Another huge point of contention was starting the match with Zlatan Ibrahimovic. I have regualrly maintained after the loss at San Siro, that we need to start Ibrahimovic on the bench. It is not like that Ibrahimovic is to be blamed for the exit, actually the first 20 minutes he looked really good. But there is no disagreement that Ibrahimovic is not in sync with Barca's playing style yet. He will take more time to settle into this Barca side's rhythm. And in our style rhythm is everything. When the Eto'o-Ibra swap was made I was dead against the deal. Many, who favoured the deal, argued that he was better player (which i do agree) and he was a big match player, especially against dodgy defense. I have been following Zlatan for
sometime and I can guarantee you that he mostly goes missing against dodgy defense. So it was better to start with Henry upfront and with a formation like 4-2-3-1.

I was a staunch opponent of the 4-2-3-1 formation against Arsenal whereas supported the same formation to be used against Inter Milan. Arsenal presented a different challenge with constant attacks from the wings and a 4-3-3 formation could have given more protection. But against a team like Inter, who has a host of defensive minded midfielders a 4-2-3-1 formation could have been handy. This formation maximises the impact of Messi as he is given a free roaming position in the center. How many times we saw Messi skipping past Inter players from the right but to be blocked by two more near the centre. Towards the end we played a similar formation and saw Messi and Xavi getting more room to work with.

Does Barca Need a Plan B?

The England based commentators and reporters have suddenly started to make a huge cry about "How Barca is lacking a Plan B". It is quite funny for me. They claim that the English sides always have a plan B and claim that is the reason for their success. Am I missing something here? If you take the last five seasons in Europe, Barca is the most successful team in Europe with two Champions League triumph. And we did all by playing football the way it should be played, the beautiful way. I don't have a problem with the defensive style of football, but it irritates me whenever the less talented defensive minded footballers claim that their style is the best. Ours is one of the rarest teams which combine success with style and beauty. So why abandon it? Every team has an identity. You don't ask Chelsea to play an attack minded football nor will you demand Manchester United to abandon their fast paced style. A team's style will be dictated by the available players and the manager. Look at Mourinho himself, he always convert his team into an efficient defensive unit. FC Barcelona has some of the stunning talents on earth and will play a style which complements their style. The England based media should always remember that it is the beautiful style which took us to an unprecedented six trophies in a year, it is the same style which took us beyond any English teams this season in UCL and almost (if that Bojan goal had stood or the Milito goal was rightly adjudged offside) took us to another final before hastily passing any judgment. Indeed we may need a bit more options out in attack and that should be Guardiola's point of concern this summer.

After having such a great last season, we were bound to have some disappointment. It will be a great injustice to consider what this team has achieved this season as a disappointment. Many teams would die to be in our position. Now the focus will fully shift to retaining the league title. But we have some tough opponents to negotiate and no more slip ups will be entertained.
All About FC Barcelona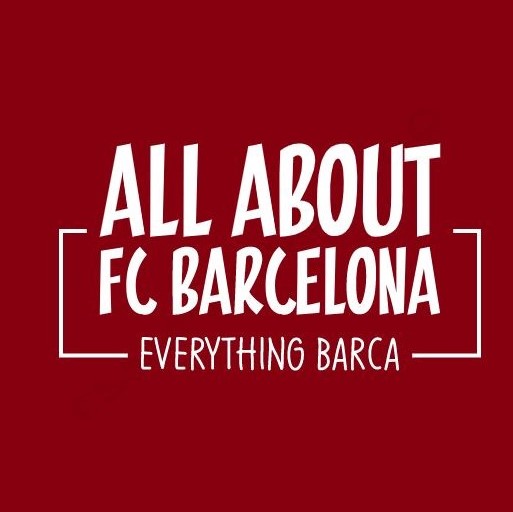 AllAboutFCBarcelona.com is a Blog dedicated to the Most prestigous Club in the world, FC Barcelona by an ardent fan. Here I discuss about the Latest happening surrounding our Club and present my Views about the same.