Joan Laporta will step down as the president of FC Barcelona at the end of this seaosn. He oversaw one of the most successful period of the club, successful in all aspects. When Joan Laporta took over as Barca President in the summer of 2003, the club was lying at the sixth place in the league, missing the Champions League action and was trophyless since 1999. Coming to the end of his tenure, Barca has already won 11 trophies, has a chance to add two more and has once again the most feared and respected football club in the planet. Many may argue that Laporta was plain lucky to ovesee such a golden period. But I firmly believe that Success is a result of constant struggle, not of any accident. And Indeed Laporta struggled. Halfway through his first season, Barca lied in the mid-way position in League table. Fans were calling for the sacking of Frank Rijkaard, laporta's chosen one. Credit must be given to Laporta for continuing with Rijakaard and he soon turned the fortunes of Barca upside down.
Laporta became one of the most successful president in FC Barcelona's history
There is no denial that fortune played a good part in Laporta's initial success. Laporta was never considered the favourite to win the Presedential election, but succeeded mainly because of a promise to bring David Beckham to the club. Al Bernstein once said that "Success is often the result of taking a misstep in the right direction." Luckily for Laporta and Barca, Beckham snubbed the club's offer and chose their arch-rival Real Madrid. Laporta's contingency plan saw Ronaldinho arriving at the club and what happened next is history. I always used to wonder what would have happened if we were successful in signing Beckham. We have to thank Beckham for taking a decision which in the span of time proved an excellent one for Barca. Lady Fortune returned back to smile generously on Laporta again when he narrowly won a no-confidence motion in July,2008. Laporta escaped because Nunez changed the rule making it mandatory to win 66% of vote to force a re-election. The no-confidence vote could gather only 66% votes. Why did Nunez changed the rule, becasue Laporta foced a vote of no-confidence against him. How's that for a conincidence.
Under Laporta Barca saw immense financial success
Laporta, a lawyer by profession had a clear vision for Barca, one which started at the door-steps of La Masia. The second season saw some great players joining Barca, but he made sure that the exceptional talents from the youth setup were retained. That saw Xavi, Puyol, Oleguer, Valdes, Jorquera, Iniesta all becoming integral part of Barca's squad. He also decided to ban the dreaded 'Boix Nois' gang from the stadium and did wonderfully well to control crowd violence in and out of the stadium. Last season we saw what Boix Nois is capable of in the local derby held at Espanyol's home. Laporta also managed to improve club's financial situation and if we go by last year's financial report, the club has managed the debt to 13.6 million euros, tiny compared to what other clubs owe. Under his presidency the club has also seen an increase in membership, which could be a result of the success the club had recently.

The biggest achievement of Laporta is placing the club firmly back in Europe, where it rightly belongs. Under Laporta we have won two Champions League and have evolved into a bench mark for other clubs. Laporta have transformed himself into a very influential figure in European and World football. He was instrumental in forming the European Club Associations, whose sole purpose is to increase the power of clubs when dealing with FIFA. He was fortunate to have some of the best talents in world football, but it cannot be denied that he has a knack of picking the right manager for Barca. May be it was pure luck, but that did matter for Barca in the long run. Under his tenure Barca has won eleven trophies, which include two Champions League and a World Club title. And it would be an honour to send him off with another European triump, that too at the Bernabeu.
All About FC Barcelona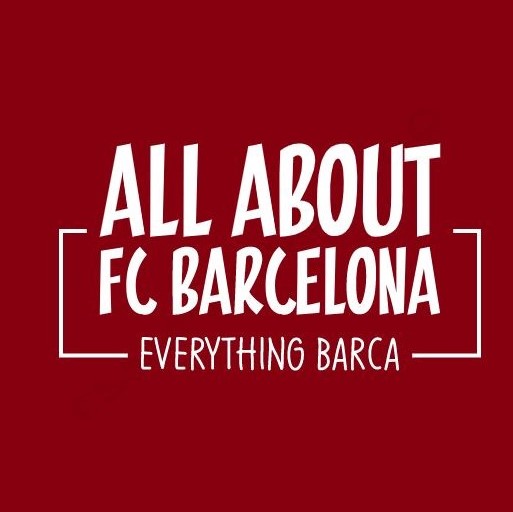 AllAboutFCBarcelona.com is a Blog dedicated to the Most prestigous Club in the world, FC Barcelona by an ardent fan. Here I discuss about the Latest happening surrounding our Club and present my Views about the same.