Inter were far superior to Barca in every department
The disappointment from the thumping that Barca received from Inter has not yet subsided but still this may be the right time to see what went wrong. To list the factors which went wrong may take a bigger post, but still Barca were found completely lagging behind in all department to an ultra organised Inter Milan side. Pedro Rodriguez has acknowledged the difficulty of the challenge Barca is facing but also criticised the way referee conducted the game. Jose Mourinho immediately criticised the statement, calling Barca players as stars who cannot accept defeat. To an extent, Mourinho is right. There was a clear cut penalty chance for a challenge against Alves, but the referee was right in not giving as Alves was not looking to play the ball. Apart from that and some minor calls, the referee had a very good game. FC Barcelona was beaten truly by a good Inter side which was far superior than them on the night. I still don't understand the problem in accepting that. Another Barca player, Busquets pointed out that the scoreline was excessive, but in my opinion it was a clear reflection of the match.I doubt whether the players have lost their self belief after yesterday's thumping.
Guardiola is the major culprit in the defeat to Inter
For me Guardiola was the major culprit in last night disastrous performance. He cannot be blamed for the performance put up by certain of his players. But he has to take full responsibility of not reading the game at half-time. We were playing with ten men throughout the first half, as the 70 million star Ibrahimovic was having a regular day. He should have taken him off and brought in Henry at the start of the first half. Guardiola's persistence with Busquets has been questioned by many bloggers in the past, me especially. To Busquets credit, he has performed well to claim the defensive midfielder role. But the midfield of Sneijder, Cambiasso and Pandev showed clearly that he is not upto the task against tougher opposition. He was exposing Xavi to too much pressure and that means Xavi has to release the ball early. Keita also was having an off day, constantly losing possession and it was a surprise that Guardiola didn't replace any of them with Toure. Toure also could have struggled, but unless you test that how can you be sure.

It will be unfortunate to keep this post as what went wrong with Barca. There was one team who did all things right last night. Jose Mourinho compared to Guardiola had a very clear cut plan - to exploit the high defense line we hold. Everyone of Inter move in first half saw someone trying to release the ball close to the flank. And it was no surprise that all the goals came from crosses from flanks after the ball has been released. The work rate shown by his team was exceptional. Everyone including Eto'o and Milito was constantly hacking Barca players. Eto'o clearly showed Guardiola what was he missing from the Barca side of last night. In the build up to this match, the whole talk was who will be entrusted the task of stopping Messi. And Mourinho found the perfect players in Argentinian Cambiasso and Zannetti. They cut off all of Messi's run and whenever he skipped past them Ibrahimovic had no interest in getting into the game.

Will FC Barcelona be able to overturn this defecit?
I would answer that question onec the Xerex match is over. Guardiola would do better if he start Ibrahimovic from the bench, we average 3 goals per match whenever he has not started, and we need those now. Another reason why Ibrahimovic should be benched is that he kills the pace of attack. We may need planty of that too. Many have argued that Ibrahimovic adds a different dimension to this Barca side, but I firmly believe he takes more from barca than what he gives. He may have been successful against lesser defense in holding the ball but against stronger defenses he is pathetic. His aerial ability compared to Eto'o was touted as a major factor in going for him. I have to say I never saw anything of that sort last night. His attitude from the start was the biggest problem for him, he scored twice against Arsenal and looks like extremely satisfied with that. In the end I have to admit that Inter did a great business by shipping him to Barca, getting Eto'o and 46 million in cash as return. A repeat of the same effort on next wednesday, he will know the real power ofCamp Nou faithfuls.
All About FC Barcelona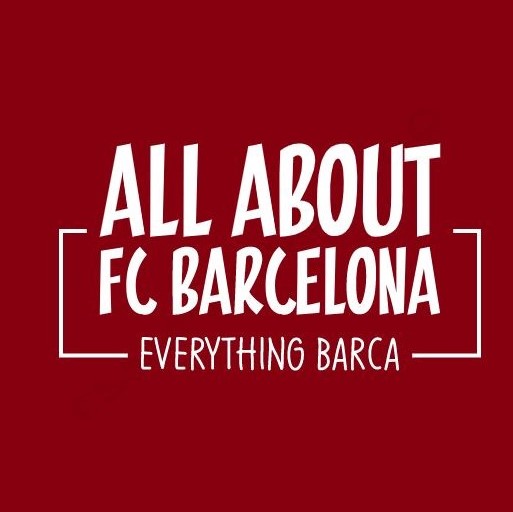 AllAboutFCBarcelona.com is a Blog dedicated to the Most prestigous Club in the world, FC Barcelona by an ardent fan. Here I discuss about the Latest happening surrounding our Club and present my Views about the same.