With the demolition of a young Arsenal side, FC Barcelona have booked another meeting with Inter Milan. Both these teams have met earlier in the Group stage of Champions league. The first match at the San Siro ended in a draw and the return leg at Camp Nou ended in a comfortable 2-0 victory fo the Blaugrana. FC Barcelona definitely established their supriority over Inter in those two matches. The first encounter at the San Siro was a dissappointment in the sense that after having so many chances, we could only get a point out of that match. The second leg saw Barca comfortably beating Inter with Messi and Ibrahimovic both on the bench. A quick look at the encounters will give a picture of a lacklustre Inter attck struggling against Barca. So, many Barca fans would be over joyed to see Inter Milan as the opponent and would be hoping for a cake walk against the Italian champions. But this Inter side, which booked the semi-final clash has improved by miles from that dissappointing result.
Inter Milan will be much more Physical against FC Barcelona
FC Barcelona definitely hold the advantage of playing the second leg at home. But this Inter side will be a tough task to deal with. A quick look at the Chelsea versus Inter match will give you the clear picture of improvement. When they played Barca in the group stage, I thought they lacked character. But now they looked to have found their true nature and has to admit that they look like the a classic Italian team. The way they conquered Chelsea at Stamford Bridge with their ultra aggressive physical play was a revelation. It was like Chelsea getting a taste of their own medicine. The first leg on that occasion was classic performance of defending combined with great counter-attacking skills. Jose Mourinho, the Inter coach after the defeat at Camp Nou has said - "Barcelona, as a team, are better than us, But being beaten by them doesn't mean we can't beat them in the later stages. If I had to play them again tomorrow, I would already be ready. If you told me that Inter will face Barça in the semi-final, I will accept that now." You have to admit that he may be ready for the Barca challenge.
Mourinho Will Be Looking To Keep Barca's Little Men Quiet
FC Barcelona club and fans had a difficult reaction with Mourinho during his reign at Chelsea. Lionel Messi may not have forgetten Mourinho's accusation of paly acting. Jose Mourinho has already warned FC Barcelona to expect a "Completely different" game against Inter. Mourinho said on learning of Barcelona's progress - "This is a mentally different team with confidence and ability. Inter has entered a new dimension." Inter at this moment is one of the most ruthless teams left in the Champions League. May be they at the moment will be much more ruthless than Chelsea of last season. The knockout tie against Chelsea saw Inter players tackling heavily their opponents, a prospect Barca fans fear. Most of our players are very small compared to theirs, and that will be Mourinho's primary weapon against Barca. It will all depend on the referee and how much he allow a physical game. But rest assured, our players are going to face a tough night especially at San Siro.

The problem for Mourinho is that he is playing the second leg away. That means he needs his team to come out with a win at San Siro. But that's easily said than done. He may be able to keep this Barca side quiet with parking the whole team in the box, but that may not be enough for him at San Siro. I don't expect Mourinho to attack Barca as he knows very clearly that he will be playing a far superior attacking side. So on most probabilty we will see him adopting the same tactic that Chelsea used last season at Stamford Bridge. The attempt will be to press Barca's midfield with great vigour and hit Barca on the counter. Again it has to be seen how the aging midfield of Inter cope with the extra pace of Iniesta, Messi and Xavi in the centre. But again Chelsea had the benefit of playing the second leg at home. As far as Barca is concerned, this tie could be a really tough one, especially physically. But the attacking options of Inter is very limited when compared to Barca. Guardiola might have to wok out a startegy to overcome the "Parking the Bus" startegy, which is definite to happen. This season Messi has played in a centre role on more occasion and he could again be key in breaking the Inter defense. Let's all hope he is too eager to get his revenge on Mourinho for this comment - "Barcelona is a cultural city with many great theatres and this boy has learned play-acting very well."
All About FC Barcelona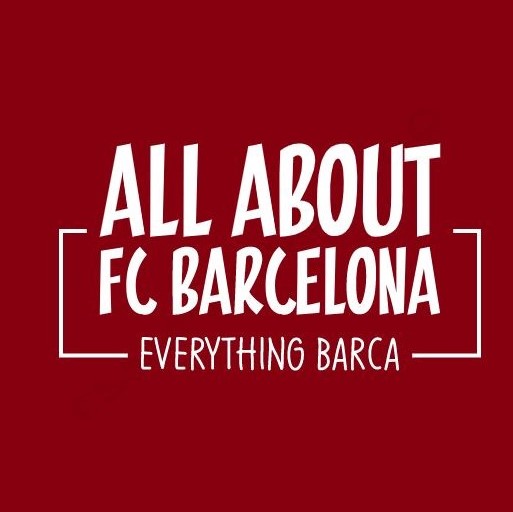 AllAboutFCBarcelona.com is a Blog dedicated to the Most prestigous Club in the world, FC Barcelona by an ardent fan. Here I discuss about the Latest happening surrounding our Club and present my Views about the same.