Inter Looks To Stop FC Barcelona from reaching Bernabeu
FC Barcelona will travel to Milan by road after UEFA insisted that the Semi-Finals should gon on despite the disruption of air traffic. San Siro will play host to the first leg of the high profile clash between Spanish Champions Barca and Italian Champions Inter Milan. FC Barcelona has the definite advantage of playing the second leg at home. But Barca should not forget about what happened to Chelsea last season and in this season also. Inter Milan was the one who booted Chelsea out of the competition eventhough they had to play the second leg at Stamford Bridge. Jose Mourinho will be expecting his players show the same spirit as they have displayed against Chelsea. Inter Milan comfrotably saw off Juventus in their weekend fixture whereas FC Barcelona were held to an away draw against Espanyol. Jose Mourinho would have been studying the FC Barcelona vs Espanyol match and would have already come up with some tactics to stop this Barca brigade. The last time these two teams met was in the group stage and FC Barcelona won that one comfortably - FC Barcelona -2, Inter - 0

FC Barcelona team has already started their 1000 km journey via road to Milan, the fashion capital. The journey is splitted in two stages, the first stop is in Cannes and they will continue to Milan the next day. The squad will train at 19.00 in the Giuseppe Meazza Stadium, before which Guardiola and one of the players will have a press conference. Guardiola has taken all his available players to Milan. The ones who will be missing out are Chyrinskiy, who is ineligible and Iniesta who is injured. Barca Atlètic defender Andreu Fontàs is also making the trip. Abidal who is yet to get the green flag has also made the list. The squad list is : Valdés, Pinto, Piqué, Puyol, Alves, Milito, Márquez, Maxwell, Touré, Keita, Sergio, Xavi, Jeffren, Messi, Henry, Pedro, Bojan, Abidal, Fontas and Ibrahimovic. There are quite a few re-unions happening in this clash. Maxwell and Ibrahimovic most probably will play against their old clubs, whereas Eto'o will once again face his older club. But the best of the re-union will be the clash between the Milito brothers, the older with who is with us and the younger at Inter.
Barca Coach has to get his tactics spot on
Ok, the starting point of discussion will be the formation that Guardiola is going to employ. Considering, most of Inter threats will come from the centre, there is a high chance that we will go to the 4-2-3-1 fromation. Guardiola has to cut off the temptation to continue with his senseless experiment in this match. Maxwell and Alves are great wingers but they can't play in a very advancing roles, and it is essential that Guardiola realises it. The defense may see the same formation which lined-up against Real Madrid. Alves, Pique, Milito and Puyol could formthe back line infront of Valdes. Busquets and Xavi will form the deep lying midfield. Toure, Messi and Pedro is expected to play the attacking midfield trio roles and Ibrahimovic is expected to line-up just above Messi in the centre. It is essential to play Pedro on left and Toure on the right. There could be a temptation to start with Jeffren

on the right, but against a ultra-physical Inter side, Toure could be a much useful option. The ideal choice is to play Toure in the defensive midfield role and Busquets in front, but Guardiola's ideal choice of defensive midfielder is Busquets.

After the disappointment against Espanyol, Barca would be looking to get back into their true self. But it is not going to be easy. Inter coach Jose Mourinho has promised that he will not let Barca play their flambouyant football. For Barca, the fact that Xavi and Messi both had an off day against Espanyol may be a good thing in the final analysis. Those guys were supposed to have an off-colour day; going by the standards they set, the chance of that happening again is very minute. Xavi and Messi is very integral to Barca's success and we need them to fire atleast at 75% in this encounter. The referee assigned by UEFA to officiate this match is Olegário Benquerença from Portugal and it is to be seen whether he will allow a high physical game, which will favour Inter. Inter Milan has gone a long way from that 2-0 defeat at Camp Nou. Wesley Sneighder is the major player in the line-up well aided by Milito and Eto. In Lucio and Walter Samuel, they have a very tough centre-back pairing who could make life difficult for Barca's little men.

Jose Mourinho cannot afford to settle for anything other than a win in this match. That could seriously help Barca. For Barca coming out of San Siro without an away goal could be very risky. So the fate of this tie could be sealed in the first leg itself. We may not see anything like the Arsenal - Barca clash tomorrow, but this could a very intriguing tie. If Lionel Messi plays the way he did against Arsenal, the result is a foregone conclusion. But Mourinho, the "Special One" may have some special plans for the "Truly Special One". Looking at Chelsea - Inter match, physical dominance would play a significant part in Jose's plans. Now comes to the prediction part, and this could be very risky. But I expect Messi and Xavi to fire in this match and that means Inter could have a tough night. I would predict a 1-0 victory for Barca with Messi scoring the winner.
All About FC Barcelona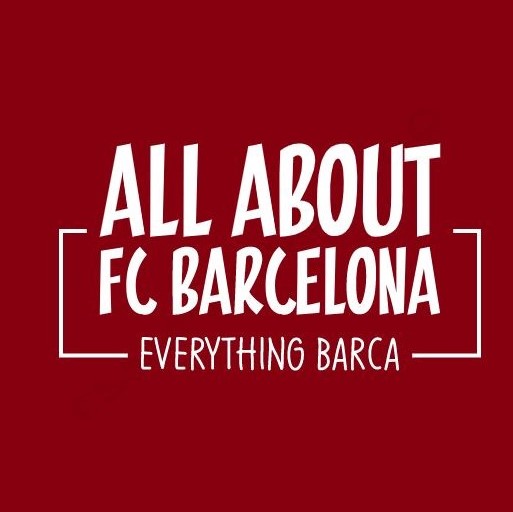 AllAboutFCBarcelona.com is a Blog dedicated to the Most prestigous Club in the world, FC Barcelona by an ardent fan. Here I discuss about the Latest happening surrounding our Club and present my Views about the same.