Barca Secures Yet Another Victory over Real Madrid
FC Barcelona returned with a win from Camp Nou for the second time in a row. Last season we saw the 6-2 humilation of Madrid, but this time it was far from a humiliation but still a solid performance. Some quarters of media will potray it still as a humiliation as FC Barcelona never had to play at their best to beat this team in white, who were assembled at a cost of more that 250 million. Lionel Messi fired FC Barcelona into the lead in the 33rd minute and the new kid on the block Pedro Rodriguez scored the second to complete the scoreline. With this win Barca not only broke Real Madrid's cent percent home record but also leaped past them in the League table by three points. With seven more games to be played, there is all still left in the league to play, but no one can deny that Barca has serious momentum on their side. Guardiola employed a 4-1-2-3 formation. But the personals used in the formation surprised many. The defense had Puyol playing the right back role, Milito and Pique playing thye centre back role and Maxwell playing the left back. Busquest remained above the defense in the defensive midfielder role. Xavi and Keita formed the lower midfield behind the trio of Alves, Messi and Pedro. This was the first time we saw Alves being used as a pure attacking option.
Real Madrid Starts Solid against Barca
There was an expectation that the new tactic used by Barca could confuse Real Madrid. But that wasn't the case, as they settled well into their 4-4-2 formation. In the early exchanges the home side looked far more dangerous than Barca, espcially with Ronaldo's and Marcelo's pace. Ronaldo's direct runs against our defense was causing serious trouble and it was his team mates inability to complement which helped Barca remain unhurt. The initial exchanges gave
an impression that we are probably seeing a ManU vs Chelsea match as there was much of running but with no end ball into the box. In the 12th minute Messi had a good case for penalty after he grabbed the ball from Madrid left back, ran into the box, then cut back to lose the defender but was brought down by Albiol. But strangely no penalty was given. The next chance came from a free kick in the 15th minute after xavi was brought down just outside the box; Alves blasted wide. It is quite strange to see Alves taking free kicks from close ranges, something he don't have the talent to do. The rest of the half went without much penetration into the box by both teams. It took a moment of geniuses from Messi and Xavi to break the deadlock. In the 33rd minute Messi won a free kick in the attacking half, he took it quick passing it to Xavi and contuinuing his run; What Xavi did then was great - he chipped the ball above the defense on to Messi, who chested the ball inside the last defender Albiol and then slotted it past an on rushing Casillas. The rest of the half continued without any more serious action. Going into the half time, we had the advantage of the goal but Madrid still was looking dangerous. With three players getting booked in first half - it could have been quite risky in second half. Xavi was booked for dissent and Messi was booked for handling the ball; but the referee never issued a car for Alonso for handball(which could have seen him being eliminated).

Second half I was expecting Guardiola to replace Keita, who was poor in first half with Iniesta. But Guardiola continued with the same team. In the 51st minute Valdes saved Marcelo's shot from outside the box after the referee played advantage. The next to test Valdes was Ronaldo with a long range shot but was pretty comfortable for Valdes. In the 55th minute Pedro put Barca 2-0 ahead when he was played on by a Xavi through ball. Pedro raced clear off Arbeloa and calmly slotted the ball into the
bottom far corner. That goal shocked Madrid and they desperately started to serch for their first goal. In the 59th minute Van Der Vaart had a good chance when he was played onside by Milito but his shot was palmed away by Valdes. In the 63rd minute Guardiola brough in Iniesta for Maxwell. That was a very good move as our midfield wasn't able to absorb the pressure after the second goal. Alves moved to right back and Puyol to left back. In the 68th minute Ramos was extremely lucky that the referee overlooked his nasty challenge on messi and instead waved to play on which resulted in another counter ending with Valdes bringing in one more save to deny Ronaldo. In teh 72nd minute it was Casillas turn to make a splendid save. Messi received a pass from guess who, Xavi and then holds off Albiol before shooting but Iker did really well to deny him. In the 78th minute Iker does it again denying Messi after Xavi broke the offside trap with a great ball. With Iniesta in the midfield we were starting to see more of possession and the rest all was academical.

For the last few matches, we saw Messi over-shadowing everyone else in the team including the hard working Xavi. But this was indeed Xavi Hernandez night. He showed very clearly why he is regarded as one of the best midfielders of all time. Cristiano Ronaldo once again was on the receiving end of a solid Barca performance. Ronaldo did well but at times was more interested in showing who is the better player than
involving his team mates into attack. Lionel Messi had an average game by his standards. One goal, one clear penalty shout and a couple of clear cut shots on target is hardly an average thing, but still to a great extent Madrid had him covered for most of time. But he still created huge danger when he waqs involved. It would be a huge dishonour not to mention Valdes contribution in this game. He did pull couple of good saves and looked real solid under our goal. With this victory Barca goes back to the top opening a three point lead. Consistent performance should be enough for Barca to maintain that lead in future. But with seven games still to play, La Liga is still wide and open.


All About FC Barcelona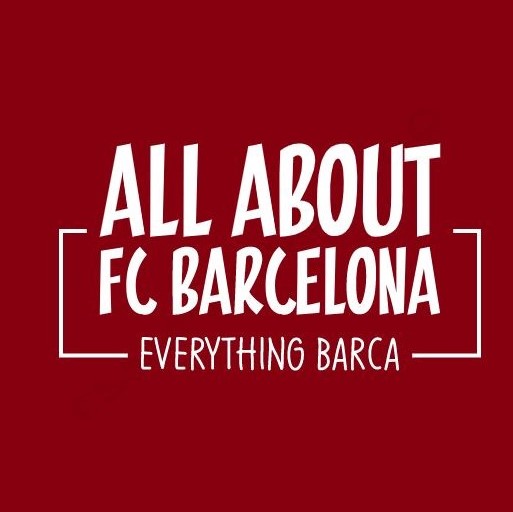 AllAboutFCBarcelona.com is a Blog dedicated to the Most prestigous Club in the world, FC Barcelona by an ardent fan. Here I discuss about the Latest happening surrounding our Club and present my Views about the same.