Yesterday's 2-0 victory over Real Madrid is Barca's fourth consecutive Clasico win following the 4-1 disappointment at Bernebeu two seasons ago. That statistics alone shows the difference in quality between these two sides at this moment. This FC Barcelona is considered as one of the best in the history, made up of stars coming out of Barca's youth academy. It is ironic that yesterday's two goal scorers were product of Barca's youth academy and the assist to both the goals came from Xavi, another La Masia veteran. In contrast Real Madrid was trying to buy their way into greatness. This Real Madrid, one of the most talented side in recent past has been assembled at a cost of over 300 million dollars. Florentino Pérez's neo-Galactico policy has failed to guarantee victory over their arch-rivals and also demands a bit of introspection from the Chairman about his methods. But as we all know Perez is not a man who is going to change due to pressure. What we will see this summer is another spending spree, already there are a number of big names in which Madrid is interested - Rooney, Gerrard etc. Returning back to yesterday's game, what we saw was nowhere near a classic Clasico. It resembled at times a clash between two top English teams rather with chances at premium. In the end the quality of talents Barca possess and the fact that their team looked a more compact was the difference in the game.
Real Madrid failed to match Barca
Looking back, you can't claim Barca played at their best to beat Real Madrid. If theer was one player who was at his best, then it was Xavi Hernandez. Barca employed a 4-1-2-3 formation with Alves and Pedro flanking Messi in attack. With all respects to Pedro and Alves, they never contributed anything meaningful in attack in first half. Alves experiment was a total failure. How Barca got away with two of their attacking trio misfiring was the story of yesterday's match. Real Madrid was never over run like last season, but you can argue that in the end the feeling same. Real madrid employed Barca's successful tactics of pressing hard and creating pressure in barca's midfield. To an extent those tactics succeeded and we saw Ronaldo and Marcelo troubling Barca's defense with their pace. But for all their explots with speed Madrid's atatcking palyers could not construct a single neat attacking move. Ronaldo looked like he is looking to show the world who is the better player, in the end showed the world that he is a seriously one dimensional player. Ronaldo's whole game plan depend on speed and his success to run at defense with pace. If the defense succeeds in cutting him out from his te
am mates, he don't have an alternative plan available. To an extend it was the same in last year's Champions League final.

Pellegrini is a very talented and experienced coach. But there is no doubt that he was undone by his own inability to find a strategy than Guardiola. His strategy of pressuring Barca on the ball worked well but I seriously douth that he worked on the counter attacking strategy. The trio of Higuain, Ronaldo and Marcelo created enough trouble for Barca individually, but failed to combine together to seriously make a goal scoring opportunity. Real Madrid ended with the game having seven shots on target to Barca's four. But only one of the seven shots troubled Valdes, whereas Barca's for shots were great chances resulting in two goals and two wonderful saves from Iker Casillas. Yesterday's match shows that Real Madrid has a long way to go to match this Barca side in terms of skill and grit. They missed Kaka a lot in last night's match as there were no one who could create a genuine chance from the midfield. Considering Kaka's recent form even he could have been a spectator. As far as Barca is concerned, everything Guardiola touches is turning to gold. Even though his experiment with Alves failed, but he never had to pay any price thanks to the amazing talent of Messi - Xavi duo and a seriously hard working team. The work rate put by Barca has been exceptional in last few matches and it is quite a surprise how the players consistently work that hard on the pitch.

On a final analysis it was Real Madrid's inablility to work as a team that hurt them the most. There were individual performances but those weren't good enough. FC Barcelona worked really hard as a team, their defense is not considered as the best but they showed that they have the most resolute defense. Pedro and Alves failed to impose in first half, but there work-rate was exceptional. Real Madrid was shocked by the skill of Xavi and Messi creating the first goal and never recovered from it.
All About FC Barcelona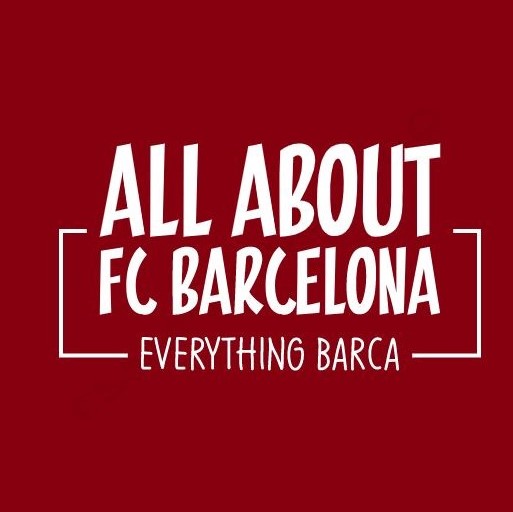 AllAboutFCBarcelona.com is a Blog dedicated to the Most prestigous Club in the world, FC Barcelona by an ardent fan. Here I discuss about the Latest happening surrounding our Club and present my Views about the same.