Almeria vs Barca
Highlights.
Barca dropped two vital points after managing only a draw from their visit to Almeria. Actually Barca can consider themselves lucky not to have lost the match after Ibrahmovic was sent off in the beginning of first half. Once again it was Lionel Messi who scored twice to equalise for Barca after conceding two extremely soft goals. Everything was going against us in the match. Real Madrid meanwhile turned around their match against Sevilla after going 2-0 down , eventually winning the encounter 3-2. That victory has taken them ahead in the table on better goal difference. Barca should have been placed first as we have better head to head record this season. But there is no denial that Real Madrid have found their grove lately and are producing some sensational performances. Guardiola who managed to get himself send off, chose Alves, Puyol, Milito and Maxwell in defense in front of Valdes. Iniesta and Xavi formed the midfield partnership with Toure. The front three had Messi, Ibra and Pedro lining up together.
Barca Went down early against run off play
Barca took control of the game early on. Guadiola adopted the same tactics which he employed against Malaga. He had Messi playing in a pocket behind Ibrahmovic and Iniesta playing in the wing. I was not in favour of this tactic as I believed any team who can put pressure on our midfield can capitalise with this tactic's weakness. Malaga wasn't ready for that but Almeria at least tried. If we try this against Stuttgart, then forget Champions Legue. Pep convinces me again that he is a no-hope tactician. The first ten minutes gave an impression that Almeria was
going to have a tough night. In the 12th minute Cisma put Almeria ahead against the run of play. He beat Puyol to head home a corner. Toure was the one marking Cisma and allowed him to get off easily. All of Barca's attack was coming via Lionel Messi. Xavi and Messi forced splendid save from Almeira custodian Diego Lopez. In the 24th minute Ibrahmovic had a great chance to equalise, but he headed wide from a Iniesta cross. In the 27th minute Guardiola saw himself being send off to the stands for complaining about a possible penalty. In the 4nd minute Barca were awarded a free kick just outside the box. Messi cleverly chipped the ball over the wall and into the near corner to take the scoreline 1-1.
Barca Players fail to take control in Second Half
Barca players failed to take control of the game from the start of second half. We were made to pay for being complacent when Puyol slide directed a cross from Guilherme on the left to his own goal past a on rushing Valdes. To make matters worse Ibrahmovic managed to get himself sent
off at the other end for swinging his leg on Cisma. That sent off did revitalize us a bit and we equalised in the 66th minute. Iniesta played the ball to Pedro on the left, the defender failed to clear Pedro's cross , actually he played it into the centre where Messi stabbed it home. But eventually the fact that we were a player down prevented us from winning the game. Messi had some chance to complete his hat-trick, but failed to take those. Almeria had a couple of chances also, but luckily for us failed to take any of those.

In the end of the game, we paid dearly for our complacency. The players looks far from interested in the proceedings in the pitch. Going for Ibrahmovic in the summer is still proving to be a disaster. The pace has dropped from barca's game and it is hurting us a lot. Ibrahmovic is sure to miss Valencia's visit to Camp Nou. Bojan could get a rare start and he should take it with his hands down. Pep Guardiola is showing again that he is no tactician. Stop experimenting with the formation like this. By doing so he is cutting the pace from the wings especially the right. Puyol was at fault of second goal and Toure was at fault for the first. With Real Madrid in such revived form it is time for Barca to take their destiny to their own hand.
All About FC Barcelona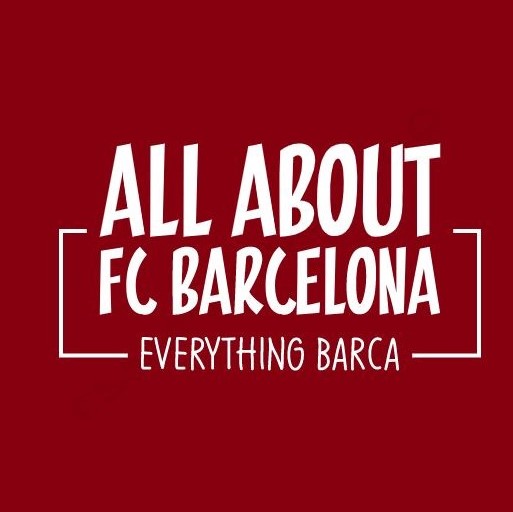 AllAboutFCBarcelona.com is a Blog dedicated to the Most prestigous Club in the world, FC Barcelona by an ardent fan. Here I discuss about the Latest happening surrounding our Club and present my Views about the same.