Barca vs Arsenal clash promises to be a Footballing Carnival
FC Barcelona will travel to London tonight to face Arsenal in the first leg of this season's Champions league Quarter Final. This clash of the titans has been billed as "Beautiful Football at its best". We have seen many times in the past, that the so called Big clashes failing to match the hype but this one will surely do. The major reason is both teams reluctance to give up their playing philosophy in any circumstances. FC Barcelona was dealt a huge blow in the build up of this match, with Iniesta being ruled out with an injury. Even though Iniesta has been not firing in all cylinders this season; he is an integral part in Barca's midfield strategy, especially in retaining possession. So it is to be seen how badly we are going to miss him. Pique is another who is struggling with his fitness, but if the news coming out of Catalan based media houses has to be believed he will start in the line-up. Arsenal also has some injury worries - Cesc fabregas is a doubtful starter. Arsene Wenger will wait till the start of the match before making a decision on his captain. To the build up of this game, Staurt from A Cultured Left Foot interviewed me. Please find the interview at Chat With A Barca Blogger
Messi and Xavi Will Be Key For Barca
Guardiola has included Abidal in the squad which travel to Arsenal, even though he has not yet got the clear signal from medical staff. The squad for this match is - Valdes, Pinto, Marquez, Puyol, Piqué, Milito, Sergio Busquets, Touré, Xavi, Keita, Alves, Abidal, Maxwell, Pedro, Bojan,
Ibrahimovic, Messi, Jonathan dos Santos, Henry and Jeffren.The starting line-up most probably ahve the usual look. Valdes shoudl start at the goal, that's a guarantee, Alves, Puyol, Pique and Maxwell should form the defense. The midfield is the only one which is having some uncertaininty. I would like to see a midfield of Toure, Busquets and Xavi rather than the highly probable Keita, Busquets and Xavi. The front line shoudl have Messi, Ibrahimovic and Henry. Many of Barca fans will prefer Pedro in place of Henry. But I think we should start with Henry, who could be handful with his experience. And moreover Pedro's introduction in second half could give more options after break.

The key to containing Arsenal will be how we deal with Arshavin and Fabregas. The midfield battle will be key, if our midfield fails to hold onto possession, then our defense will be exposed. And that's why I believe we need Toure in the midfield. Messi has been in tremendous form in last some matches, and should be able to dazzle
the Emirates crowd with his skill. Arsenal is guaranteed not to play a defensive style and that should give more option to Barca players going forward. Arsenal will be a very tough team, if we don't take our chances. But compared to a Chelsea, our players should find it easy against an Arsenal defense. The last time Barca met Arsenal was in the 2006 Champions League final, where Barca beat Arsenal by scoring two late goals. Arsenal fans, palyers and coach still is not able to forget that defeat and will be looking to extract revenge on Barca. Puyol, Marquez, Valdes and Iniesta are the only players who featured on that night, still at the club. In previous meeting in 1999-2000 season, Barca were held to a 1-1 draw at Camp Nou, but worn 4-2 at Wembley. If I am not wrong, this is the fisrt time Barca will be playing at Emirates Stadium.

There is no doubt that Barca with the advantage of playing the second leg at home, is considered favourite to go through. But complacency is the biggest danger for Barca, if they believe that they have to just turn up to beat this talented Arsenal side, then they will be in for a shock. In the 2006-07 season we suffered a disastrous defeat at the hand of Liverpool. Even though we had to play the second leg away from home at that time, the major reason we failed was because none of the players took the first leg seriously. We can hope Guardiola will not let that to happen. It is essential for Barca to score at the Emirates, away goals will make life easier for Barca in second leg. This season we had performed well in big matches, no doubt about that whether it was Inter or Stuttgart. So I expect our boys to turn the heat on at Emirates Stadium. I predict a 2-1 victory with Messi scoring both the goals.
All About FC Barcelona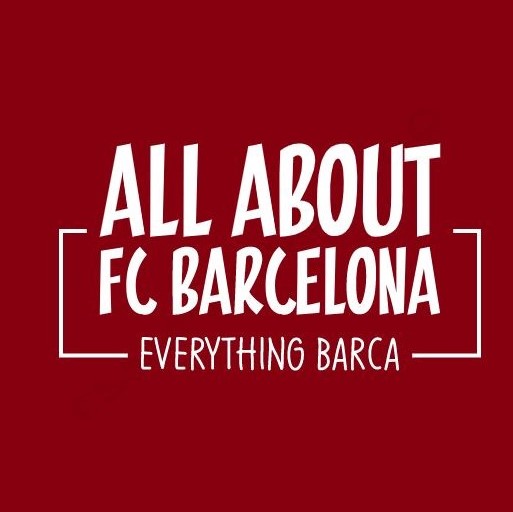 AllAboutFCBarcelona.com is a Blog dedicated to the Most prestigous Club in the world, FC Barcelona by an ardent fan. Here I discuss about the Latest happening surrounding our Club and present my Views about the same.