Barcelona FC and Real Madrid Ranked Top In Football Money League
The Football Money League ranking 2008–09 are out and at the top it is a total Spanish domination. For the record, The Deloitte Football Money League is a ranking of football clubs by income. It is produced annually by the accountancy firm Deloitte. Deloitte reports on the richest clubs are released in early February of each year, describing the season most recently finished, and thus the most recent data available often appears to be out of sync with the footballing world, or out of date. However, it remains perhaps the best way of comparatively assessing football clubs' financial strength (ok, that is from Wiki Pedia). The methods used by deloitte to draw the ranking always has been debated, for example not taking into accord the revenue generated from Player Sales or may be the debts involved with the club and so on. But overall this is the only stats which give some kind of picture about football's state of affairs. Last year according to Deloitte Football Money League Real Madrid's revenue stands at 401.4 Million Euros, whereas FC Barcelona in the same period generated a revenue of 365.9 Million Euros. Manchester United dropped down by one place to third earning a revenue of 327.0 Million Euros. Bayern Munich, Arsenal, Chelsea, Liverpool, Juventus, Inter and Milan form thye rest of top ten in the given order. If you want to see the entire list - Deloitte Football Money League ranking 2008–09
Champions League Success Help Barca overtake Manchester United
Last season, Manchester United was ranked second and Barca was ranked third. The last time Barca ended second in the list was following their 2005-06 Champions League success. Hence the Champions League is always playing as the diffrence between these two clubs. Lack of major success has not hithered Real Madrid's ability of revenue generation in anyway. Since the inception of the ranking, Real Madrid always was ranked as the Numero Uno. Last season also they managed to increase their revenue by 35 Million Euros. Following the most successful season in Barca's history, FC Barcelona saw a rise of 57 Million Euros in revenue. The club has therefore more than doubled its total revenues in five years since it reported revenues of €169m in 2003/04. This is the
largest absolute revenue growth of any Money League club over that period. The Blaugrana's outstanding season is furthermore reflected by a rise across all three
main revenue streams and net profits of €8.8m. The combined revenues of the top 20 clubs was over €3.9 billion in 2008/09. There are a total of seven English football clubs in the top 20, there by establishing EPL's claim as the Economic powerhouse of the game. The country wise distribution in top 20 is as follows : Spain -2, England - 7, Germany - 5, Italy - 4, France - 2.

A closer look at the ranking will give the real picture that all is not that well for La Liga. After the big two, the third Spanish club to feature in the Top - 30 is Atletico Madrid at 22nd position. The likes of Sevilla and Valencia fails to make into the top 30, eventhough they possess some of the most exciting talents. It is stunning to see Newcastle United, a team which is relegated to second division at 17th position and above all Spanish sides except Real Madrid and FC Barcelona. The success of English Premier League is primarily based on the heavy investment that recently happened in the game. That model may not be the ideal one to follow as the fans of Liverpool and Manchester United suddenly started to realize. But there are certain reasons why clubs like Totenham, Manchester City, Astonvilla, Newcastle United all are ranked higher than majority of Spanish sides. It's not only the English but also most of top flight Germana, Italian and French clubs are doing better than Spanish sides interms of revenue.

A look at the Top ten will give why there has been no major changes in the participants in recent years. Most of the clubd have held their position firm, mayb going up or down by maximum of two positions, but never got out of the elite ten. The reason as put forward by Deloitte is the impact of UEFA Champions League interms of revenue for individual clubs. The top ten clubs has been assured by continuous Champions League participation and has reaped heavy benefit from their assured participation. 2009/10 is the first season of new improved three year broadcast and commercial deals which will, in total, deliver a 29% increase in distributions to participating clubs. The competition in La Liga for the thrid and fourth Champions League position is harming Spanish clubs in this sense. This season there is huge competiotion for the fourth position in EPL but we have been seeing the same in La Liga for some time. The likes of Valencia, Atletico Madrid, Villareal and Sevilla has been constantly fighting for that spot.

Another big reason always pointed out to be the major reason why there is so inequality in La Liga is the TV rights. Against the normal practice, La Liga teams negotiate their own TV deals. This has always been their major revenue stream and don't expect Real Madrid and FC Barcelona give up this. Just see Real madrid made €160.8 Million from TV rights and Barca earned €158.4 Million from TV rights. Many club Presidents has always popinted out that the practice of not collectively selling the TV rights is killing the Spanish League. This ranking does point out that these allegation could be really true. The bottom side and average side in La Liga will never make anything near their competitiors in England and Germany. This could become a major factor for La Liga in the future. To be the most successful League in the world, La Liga has to stay competitive. Maybe it could be the time for La Liga to persuade Real Madrid and FC Barcelona to come to the tables to negotiate a combined deal or maybe split a bit of their TV revenue to the bottom clubs especially the revenue generated from the matches between tehse teams. Now I know that is just mere fantasy, but this is a serious matter to act upon.

All About FC Barcelona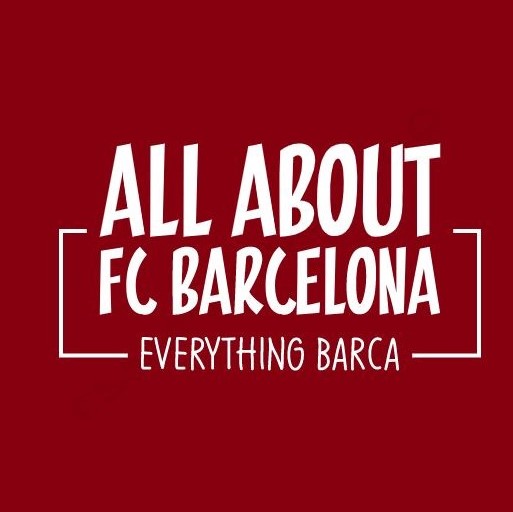 AllAboutFCBarcelona.com is a Blog dedicated to the Most prestigous Club in the world, FC Barcelona by an ardent fan. Here I discuss about the Latest happening surrounding our Club and present my Views about the same.