Maradona vs Messi is the Hottest Debate in Football Circles
News rooms around the world have been searching for adjectives to explain what they saw at the La Romareda stadium on Sunday night. Barcelona based media houses declared him the "Greatest in The History of the Game" after his second consecutive hat-tricks, media houses and fans around the world has seconded it. Madrid based newspaper were forced to give into the brilliance of Lionel Messi featuring him on the cover, may be not at the best of the spot. Messi with his consistent performances in recent weeks has re-opened the old debate of "Who is Better - Maradona or Messi?" Many Barca fans has proclaimed him already as the best in the history, way ahead of Maradona. The Zaragoza coach, who was at the receiving end on Sunday declared and I quote - "Tonight, I saw Diego Maradona, but at more revs per minute". Cristiano Ronaldo might be feeling like he has put his foot in his mouth after recently overlooking Messi and declaring that Kaka, Rooney and Drogba are the only World class players around, ofcourse apart from himself. It looks like Messi has taken that snub seriously and has been in devastating form since then.
Lionel Messi is the Natural Successor to Maradona's Throne
Cyrus from Goal.com recently wrote a piece about Messi arguing that he is far ahead than Maradona considering that today's defenders are more skillful and in his words more tactically intelligent because of the heavy commercialisation. For me that is a very weak argument, especially when we take Maradona's case. Maradona played in an era where defenders were way more brutal and ruthless than today's times. They may not had technological advances of these times but surely they were more talented. The likes
of Scirea, Barresi etc were more skilful and blessed than any of the lesser mortals playing at this moment. Maradona has to withstand some of the best defenders in business, some of the most ruthless challenges and tackles in the history of the game and never had the protection like the modern attacking players have. Maradona is a legend because he could single handedly take his lesser blessed sides to greater triumphs. The Argentinian side of 1986 wasn't blessed with great talents apart from Diego Maradona and the 1990 Argentinian World cup team was one of the worst in terms of quality. Even then a fading Maradona could take the team somehow to the final. Same with his club Napoli. After getting transferred from Barcelona FC, Maradona took Napoli to two League triumphs and only European Triumph, something unheard in the club's history.

Messi in contrast plays in one of the most talented side in the history of the game. Messi might be the catalyst behind the triumphs of Barca in recent times, but he was well assisted by a huge number of exceptional talents. A similar argument is always laid on th table in the in the debate on Pele vs Maradona. Pele was surrounded by some of the greatest talents of those times, and many rightly believe the Brazilian teams were capable of emulating those feats with or without Pele. But there is a serious problem with such an argument, isn't it? It was none of Pele's problem that he was surrounded by some of the greatest talent, that he played in the most talented national side in the history of the game. Actually he did outshine many of those stars consistently and that should be taken as a vote to Pele's greatness. Similarly it is not Messi's problem that he plays in one of the most talented club side in the history. On the contrary it's his blessing.

Messi had made no secret of his admiration to Maradona. Actually being an Argentinian, it should have occurred naturally to him, a wish to step in to the shoes of "El Diego". Messi has already emulated some feats of Maradona - some great , some terrible. The goal against Getafe was the greatest and the emultion of the "Hand of
God" was the worst. But Messi is least interested in emulating his idol off the pitch, and that's very good news for Barca. For all the achievements of Maradona, there always was that feeling that he had more to offer. He is one guy who destroyed his career at the peak. With Lionel Messi let's hope that is not the case. He appears to be a very down to earth fellow and the fact that he moved to Barcelona at a very young age also helps in him this. To be considered a legend Messi has to reproduce his club form for his national side, something he has failed consistently. Maradona has been blamed for most of Messi's problem by Barca fans, but to be a legend he has to simply overcome all those.

In reality Messi is in his start of his real career. At 22, you don't consider a player to be at his peak. Messi's peak is at least five to six years ahead of him (touch wood). And that is a prospect every Barca fan look forward to. A true mark of a legend is how he rises from failures. After taking the reign from Ronaldinho, Messi had two wonderful seasons and some more should follow hopefully (because of the talents working with him). But there will be a time in future when things will be difficult and it is those times which will make the legend out of him. As Guardiola pointed out recently, it is better to measure Messi's greatness when he actually finishes off his career.

In Lionel Messi Barca is blessed with one of the most exciting talents around. But the constant comparison with Maradona may increase the pressure on Messi, something which he has handled well till now. Guardiola realised that and tried to ease the situation by saying and I quote "For my generation, Maradona is the greatest ever and I don't think that will change. One needs to allow Leo to have his career because he is very young and he needs continuity. One will see when he decides to leave football". We can debate all day around about how Messi is better than Maradona, but he has a long way to go. If he continues the same form, by the time he finishes we will most probably place him in the company of Stefano, Maradona, Pele, Cryuff etc. With his recent form he has proved that he is the best player around at this moment. Rooney may be in the form of his life, but Messi is way beyond him at this moment. The only person who may still disagree is Cristiano Ronaldo, in his own words "The First, Second and Third Best Player in the World".
All About FC Barcelona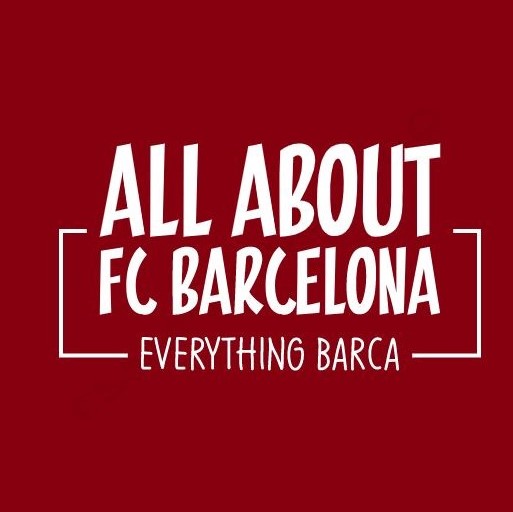 AllAboutFCBarcelona.com is a Blog dedicated to the Most prestigous Club in the world, FC Barcelona by an ardent fan. Here I discuss about the Latest happening surrounding our Club and present my Views about the same.