Guardiola was considered as a man who could do nothing wrong at
Barca
, atleast that was the case last season. He took charge of a struggling Barca side and took them to an unprecedented successful season winning six trophies, or to put it better all the trophies available.But like the saying goes - "Every Good Thing has to End", Guardiola's problems are mounting day by day at Barca. It is quite extra-ordinary to claim that Barca is in crisis just because Real Madrid managed to upstage us from the top for the time being. But those who are watching Barca day in, day out knows very clearly that they are not playing anywhere near their capacity. Johan Cryuff points this in his recent article saiying that certain players are not putting enough efforts in the side, We all know whom he is referring to.
Guardiola Definitely has to Take the Blame
Many consider Guardiola as one of the best emerging coaches of the modern time, it may not be all wrong but I don't consider him as a tactical genius. He is more or less a disciplinarian who can surely control the emotions in his team. But what troubles me most is his pre-conceived mind set-up. It looks like once you are out of Guardiola's good books, whatever you do you stays out. And this has started hurting us. The decision to swap Eto for Ibrahmovic looks like an enormous blunder. I have spoken against this deal earlier. I will only point out the reason why I thought this was inappropriate. Eto was the most prolific striker we had for sometime, technically Ibrahmovic was a far more talented replacement. But the prolem that we needed a simple Cetre Forward on top of our formation not a guy who is known for his silky moves. Barca is full of these guys. In his hesistance to throw Eto out of the team, Guardiola forgot to analyse what was best for his team. It was quite a surprise to see that he never approcached the Villa deal with such vigour.

Ibrahmovic - Eto'o swap is a thing of past and there is no way we can change that. So I know there is no point in pointing the finger on that now. But what I feel as an absolutely irresponsible behaviour from Guardiola is his hesistance to give Bojan some playing time. Bojan is our only natural replacement for Ibra and giving him more time would have seen some pressure on Ibrahmovic to improve his performance. With Guardiola not ready to try this, Ibrahmovic doesn't have to work for a place in the team. He is a sure starter if he is fit and not suspended. Earlier I have written an article about Bojan Krkic being Key for Us this season. In that article I have mentioned that once the Camp Nou faithfuls lose patience with Ibra, they will make his life a living hell. The only reason why Guardiola is repellent to the idea of replacing Ibrahmovic in matches is the fact that he has gambled a lot on him. But by doing so Guardiola is definitely putting his interest ahead of team's.
Pichichi Race is Affecting Messi
This is quite some accusation that has been levelled at Messi in recent weeks. Messi is accussed of being selfish. I firmly disagree with those views. May be Messi is trying to take more shot nowadays, but I firmly put that to a lack of confidence on our team's targetsman. Eto'o was a simple player; most of his goals were simple tap-ins (which talks a lot of his positioning and speed) and Messi definietely is missing him upfront.

All About FC Barcelona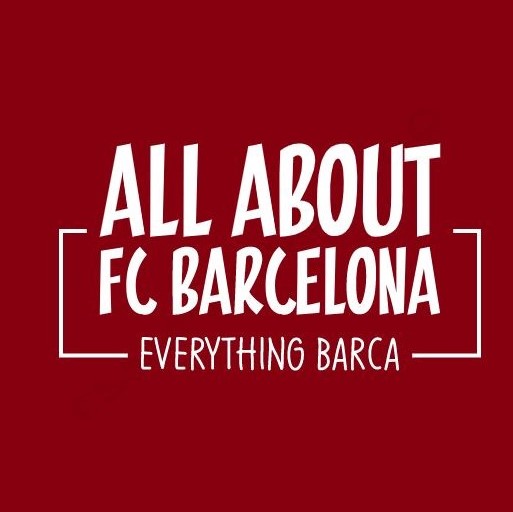 AllAboutFCBarcelona.com is a Blog dedicated to the Most prestigous Club in the world, FC Barcelona by an ardent fan. Here I discuss about the Latest happening surrounding our Club and present my Views about the same.